This shop has been compensated by Collective Bias, Inc. and its advertiser. All opinions are mine alone. #CommunityCoffee #BeYourBoldest #CollectiveBias
As a busy work at home mom that also homeschools three children, it's imperative I get my day started on the right foot. Follow these tips for starting the day right to ensure your day gets off to the best start possible.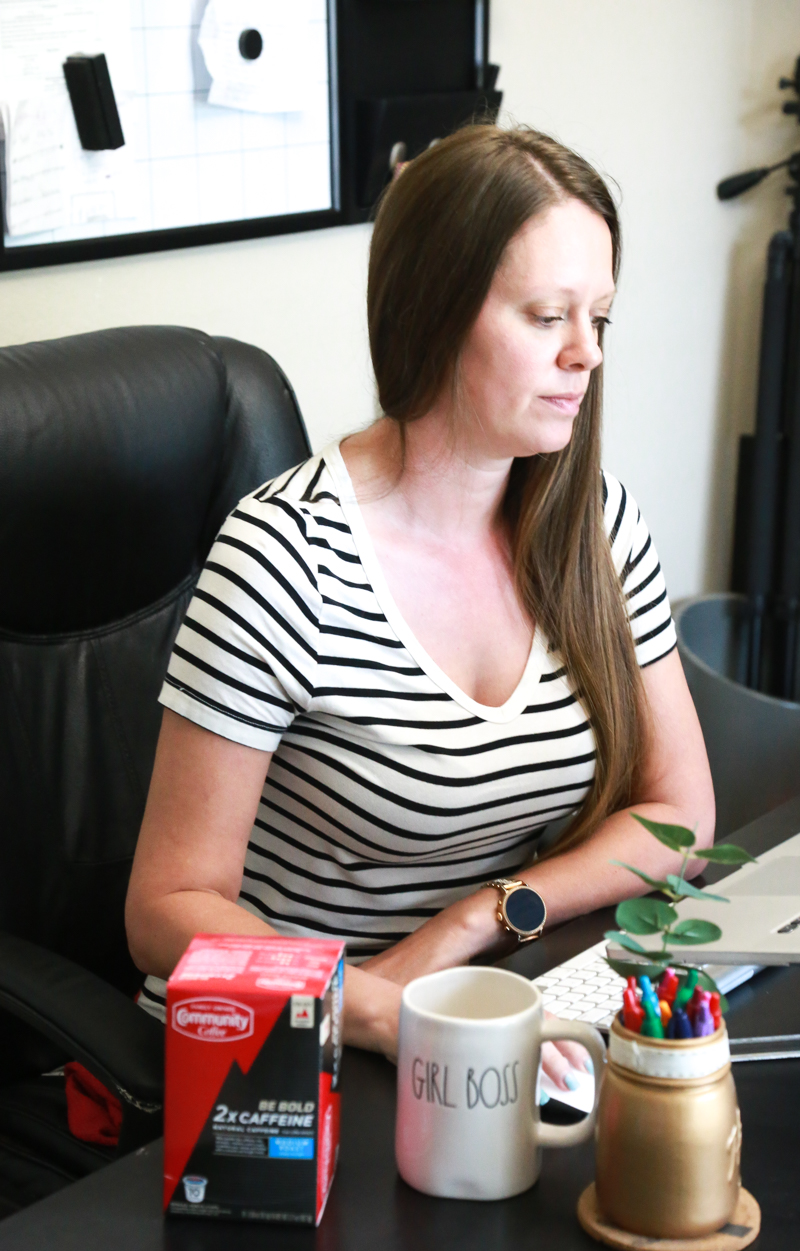 To be honest, I've never been a morning person. I like my warm bed probably more than I should and most days I just don't want my feet to hit the cold floor.
But since I have children and a business waiting for me, getting myself out of bed every morning is something I have to do, whether I want to or not.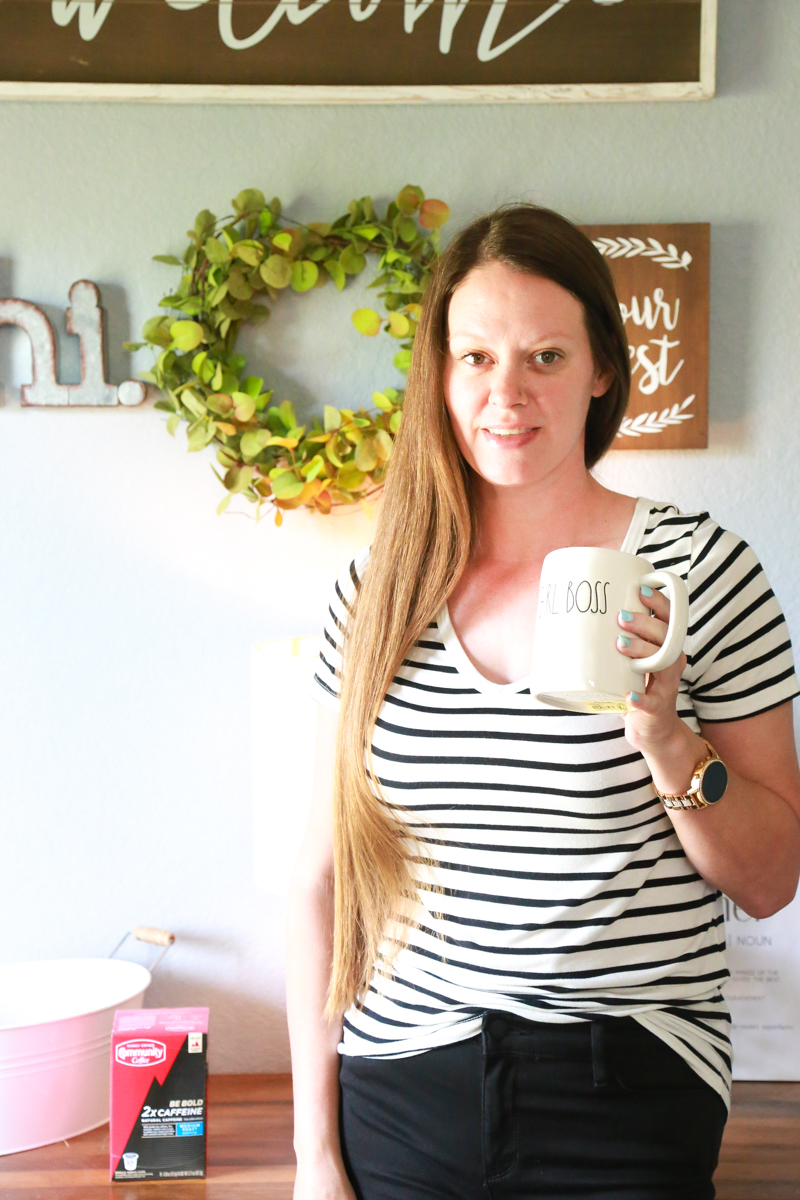 Over the years I've found some simple things I can do to ensure my success each morning. I still don't like getting out of my warm bed in the mornings, but because I set myself up for success, the mornings are less intimidating to me now.
Tips for Starting the Day Right
Get your blood flowing: Before you even step foot out of bed, get your blood flowing by giving your entire body a good, long stretch. Start with your upper body and work your way all the way down to your toes. Some examples include rolling your neck, wiggling your fingers and toes and bending your arms and legs.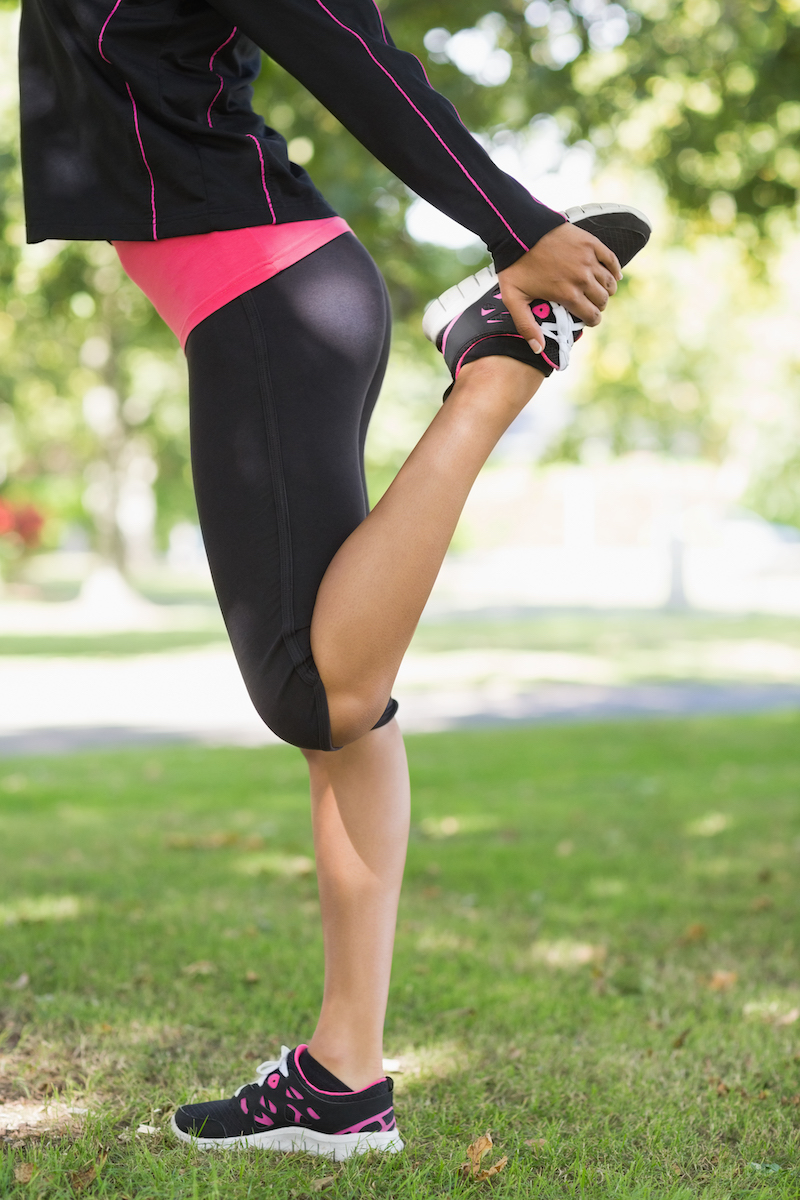 If you're feeling a bit more adventurous, go for a brisk walk or run around the neighborhood. Don't forget to warm up your muscles with a bit of stretching before you head out.
Enjoy an easy breakfast: I adore make-ahead breakfast options like these Egg Potato & Bacon Breakfast Muffins. These are great for making ahead of time and storing in the refrigerator until you're ready to heat them up during the week.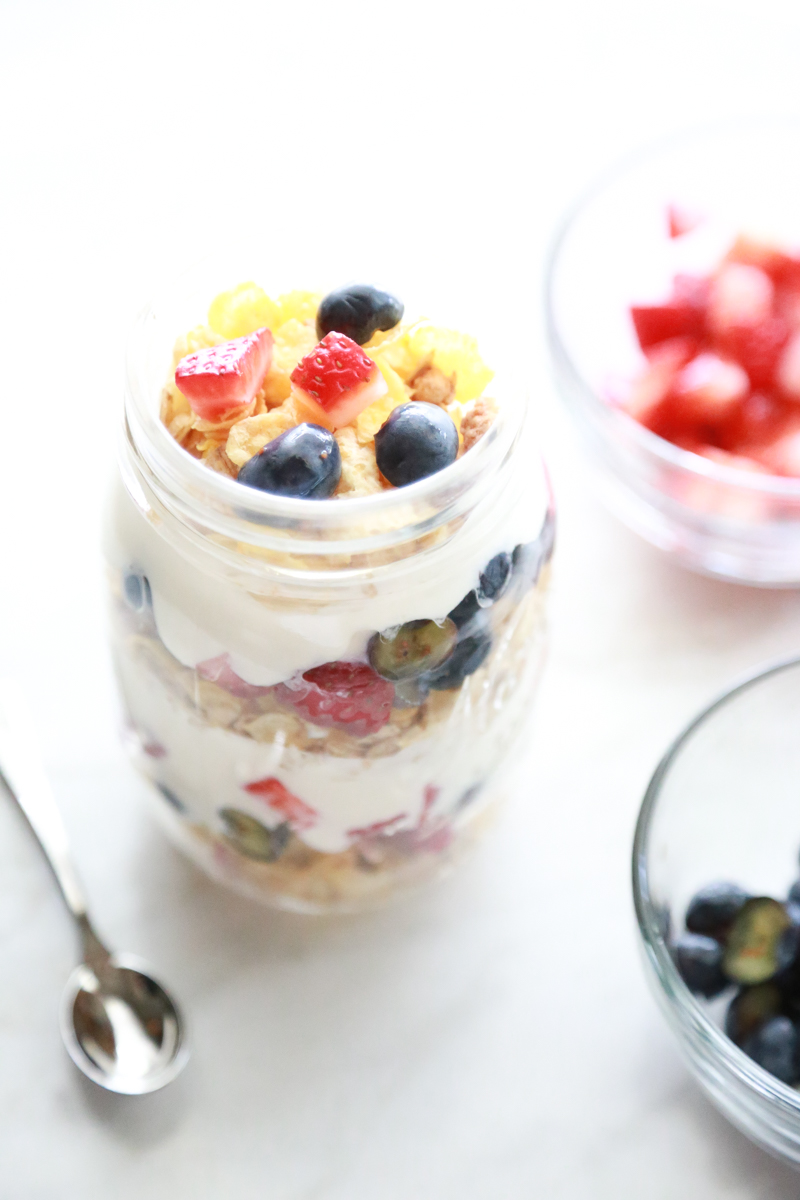 If you like smoothies, this Pineapple Banana Orange Breakfast Smoothie is a quick and easy option for a weekday breakfast. If the desire for some fresh berries in the morning are more your thing, these Berry Breakfast Parfaits will not disappoint.
The general idea here is to plan ahead so that you're not stressing out about what to eat in the morning. We all know what happens when we get "hangry".
There's nothing like a cup of strong coffee: Coffee makes my world go round – seriously, y'all. Each morning I start my day off with a big mug of Community® coffee.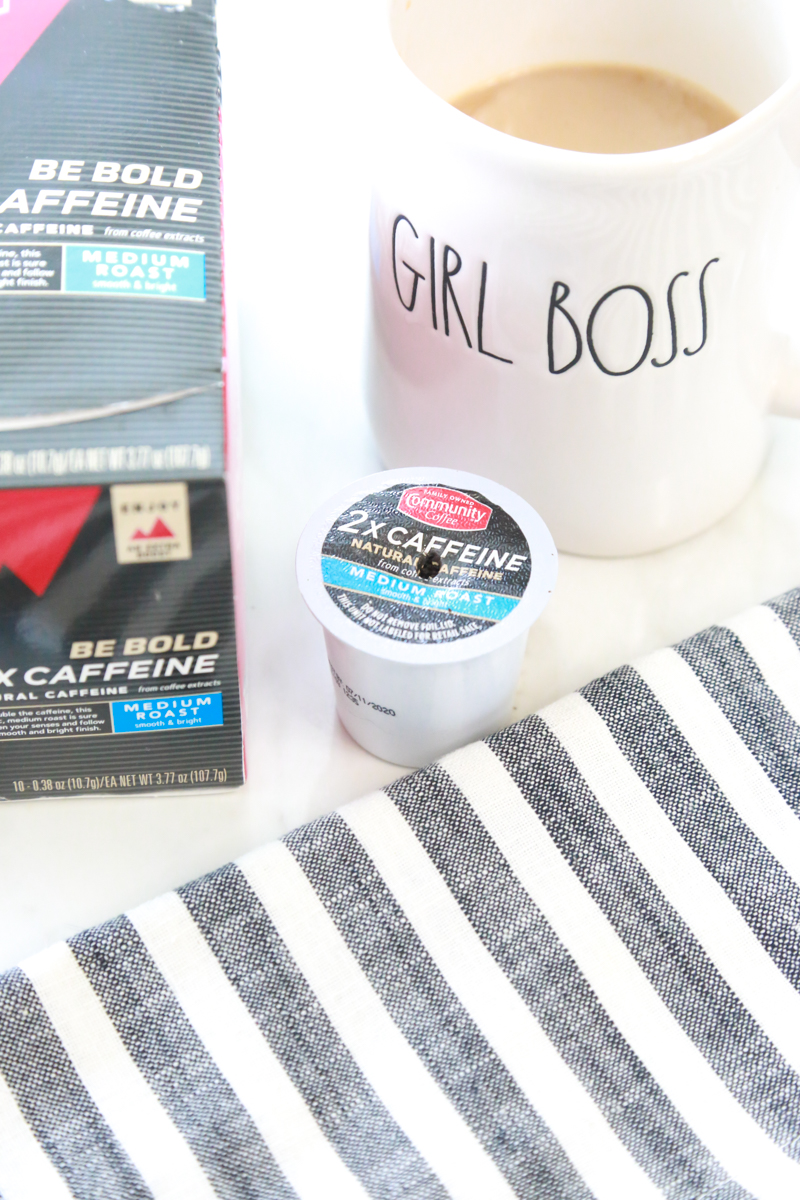 If your coffee maker happens to have a preset/schedule feature, set it so that your coffee is waiting for you when you wake up in the morning. There's nothing like waking up to the aroma of fresh brewed coffee in the mornings.
Community® coffee is celebrating 100 years with 2X the caffeine in their new single-serve cups. For over four generations, they have been making rich, smooth coffee with a commitment to quality. Now with double the caffeine, you can have an extra boost of coffee extract to get you through your day.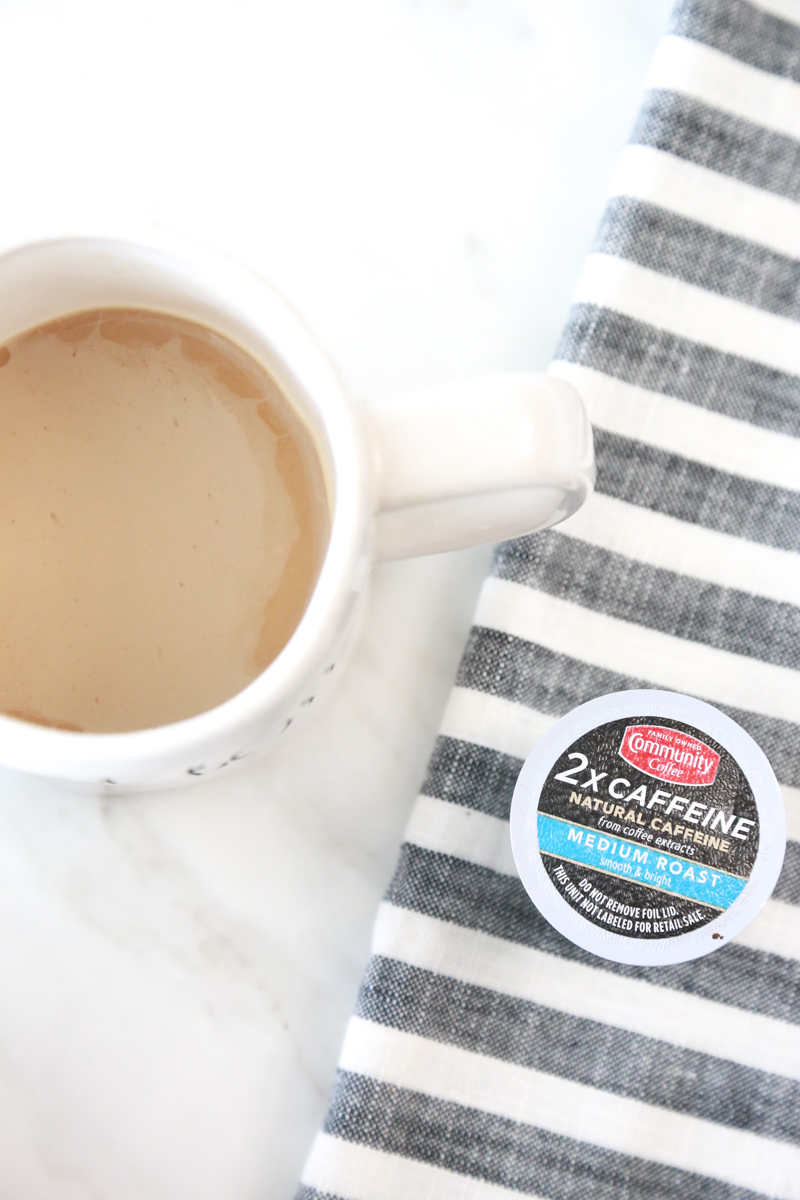 Whether you need a "get up", "stay up" or a "pick me up", you can be your boldest with twice the caffeine compared to the standard cup of coffee.
I love the medium roast, but make sure to check out the dark roast if you like a more bold flavor. Either way you go, you can't go wrong. Each delicious cup is an enriching coffee experience that gives you a rich, smooth flavor and consistent quality each and every time.
Keep your mornings free of screen time (if possible): Sometimes being disconnected from the world is the best therapy you can get. If at all possible, try to keep the first hour of the day screen free to allow your mind to be at peace before it's inundated with world news, emails, problems, etc.
Prepare your outfit and accessories the night before: One of the biggest stressors I had each morning when working in Corporate America was my outfit. By taking care of picking out your outfit and any accessories the night before, you can allow yourself more time in the morning for sleep, self reflection, meditation/prayer, etc.
Get a good night's rest: Getting good sleep is essential for functioning to your best ability. In my younger years I took sleep for granted. Now that I'm in my 30s, I definitely don't do that anymore.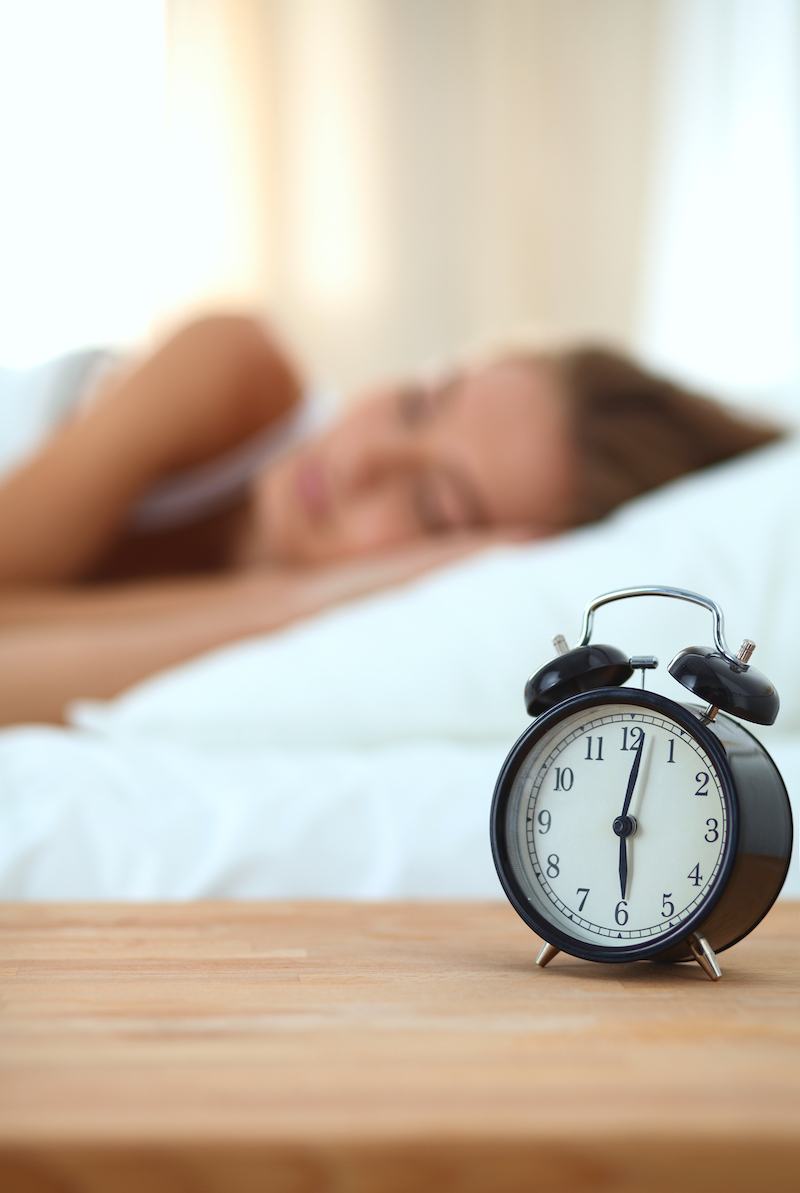 I know how important sleep is for my mind and body. I definitely notice a difference in my mood and attitude when I don't get the rest my body deserves. If you're the same, take precautions to make sure you give your body ample time to rest.
When it comes to the time of day when I drink coffee, I'm not at all picky. I'll make a cup anytime I feel the need for some added caffeine.
Pick up the new Community® Coffee 2X Caffeine Single-Serve Cups at your local store to get a bold start to the day. Click here to learn more.