Celebrate Halloween with a batch of these Salty Bones, made with the most simple ingredients.
With Halloween quickly approaching, I wanted to make my children a special treat. This Salty Bones recipe is not an original recipe, but one that was sent to me by the studio with permission to use. I did change things up just a little, but only because I didn't have one of the two required ingredients on hand.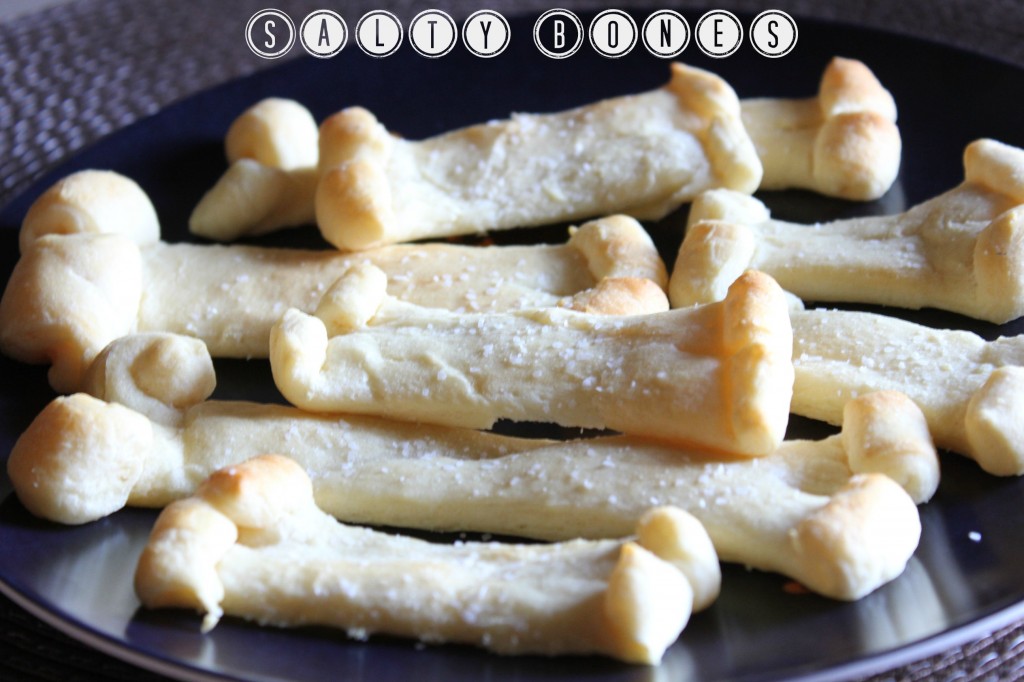 Although I didn't have the tube of refrigerated breadsticks on hand, I made due with a tube of refrigerated crescent rolls. While it definitely would have been easier using the breadsticks, I think the crescent rolls turned out just fine, although just a little bit flat.
I wanted to add more of a WOW factor to dinner, so I decided to serve these Salty Bones with bright red tomato soup. The children loved it and couldn't stop talking about their gory dinner. While I know that it would gross some out, it worked for our family and my children are still talking about it.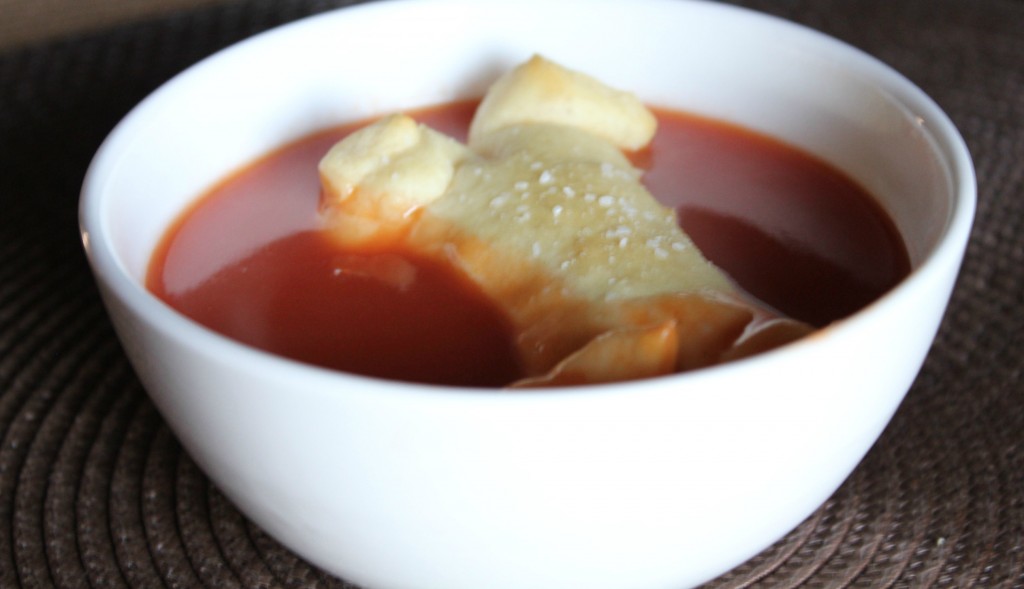 Salty Bones Recipe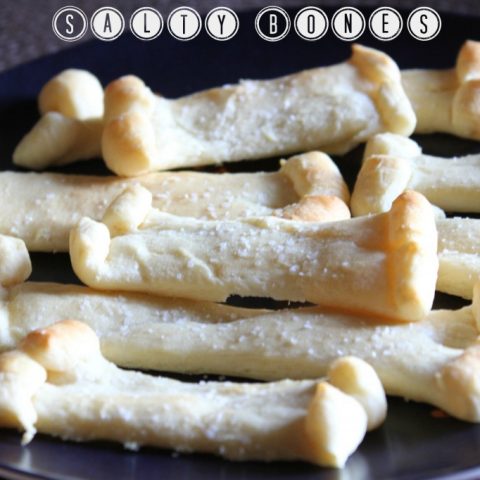 Salty Bones
Yield: 12

Prep Time: 5 minutes

Cook Time: 12 minutes

Total Time: 17 minutes

Make a fun Halloween treat by using refrigerated breadstick dough.
Ingredients
1 tube refrigerated breadstick dough (1 oz tube to make 12 bones)
coarse salt
Instructions
Unroll a tube of refrigerated breadstick dough and separate the rectangular pieces.
Working with one piece at a time, stretch the dough to lengthen it a little bit then use kitchen scissors or a knife to cut a 1.5 inch slit in the center of each end.
Roll or shape the resulting four flaps of dough into knobs that look like an end of a bone.
Place the dough bones on an ungreased baking sheet, spacing them a few inches apart, and then sprinkle the coarse salt on top. Bake the bones until they are a light golden brown, about 12 minutes.
Nutrition Information:
Yield: 12 Serving Size: 1
Amount Per Serving: Calories: 87Total Fat: 5gSaturated Fat: 2gTrans Fat: 0gUnsaturated Fat: 3gCholesterol: 0mgSodium: 130mgCarbohydrates: 10gFiber: 0gSugar: 0gProtein: 1g

Need more Halloween ideas? I've got you covered with these: