Find out what holidays at the Disneyland Resort are all about.
The Happiest Place on Earth is even jollier this time of year as the Disneyland Resort prepares for the holidays. Mickey sure has decked the halls! My family and I were fortunate enough to begin our holiday season at both Disneyland and Disneyland's California Adventure. As we are annual passholders, we get to experience the park throughout each of the seasons. We all agree that Christmas at the resort is truly the most magical.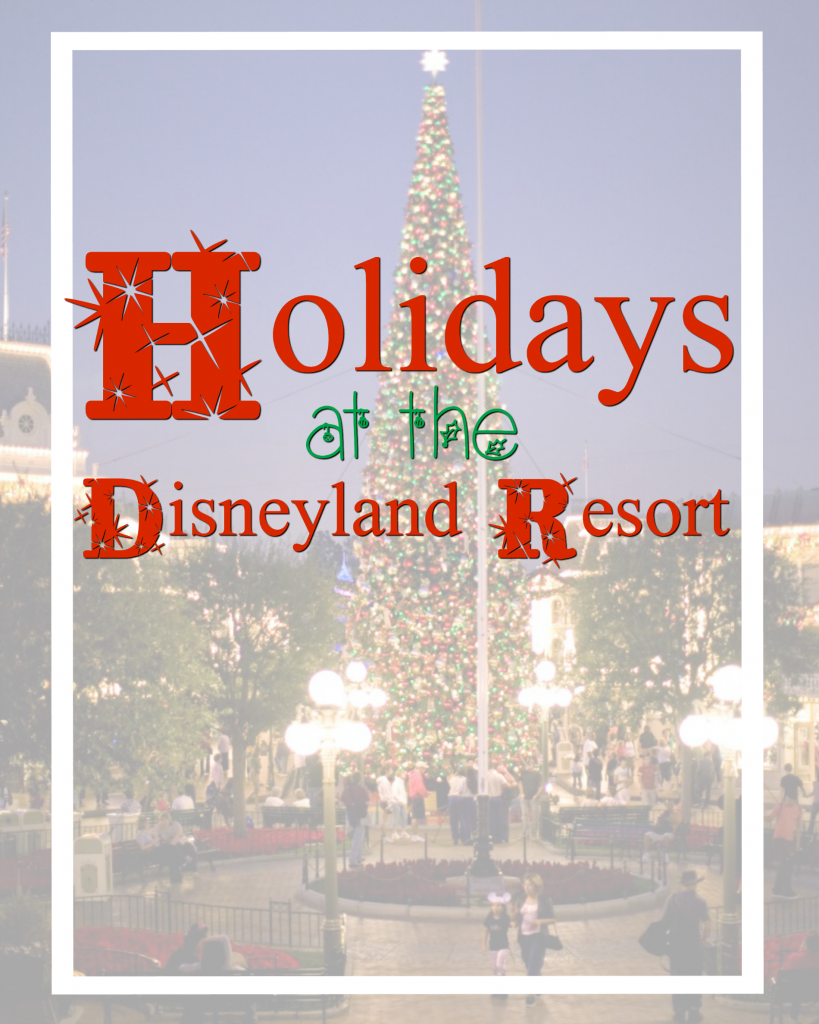 Holidays at the Disneyland Resort
Here are some of the things you shouldn't miss this holiday season:
The decorations: Upon entering the park, you'll see it has been transformed into a wonderland. Inside the gates is a gigantic tree, decorated with thousands of ornaments. Helpful photographers snapped our family photo with my camera and theirs. Photos get added to a Photo Pass card so you can view your gallery whenever convenient – at the park or at home. I was gushing over a sweet couple taking a pregnancy announcement photo on an opposite side of the tree. I can only imagine how many families' holiday card photos will be captured at Disneyland any day this month.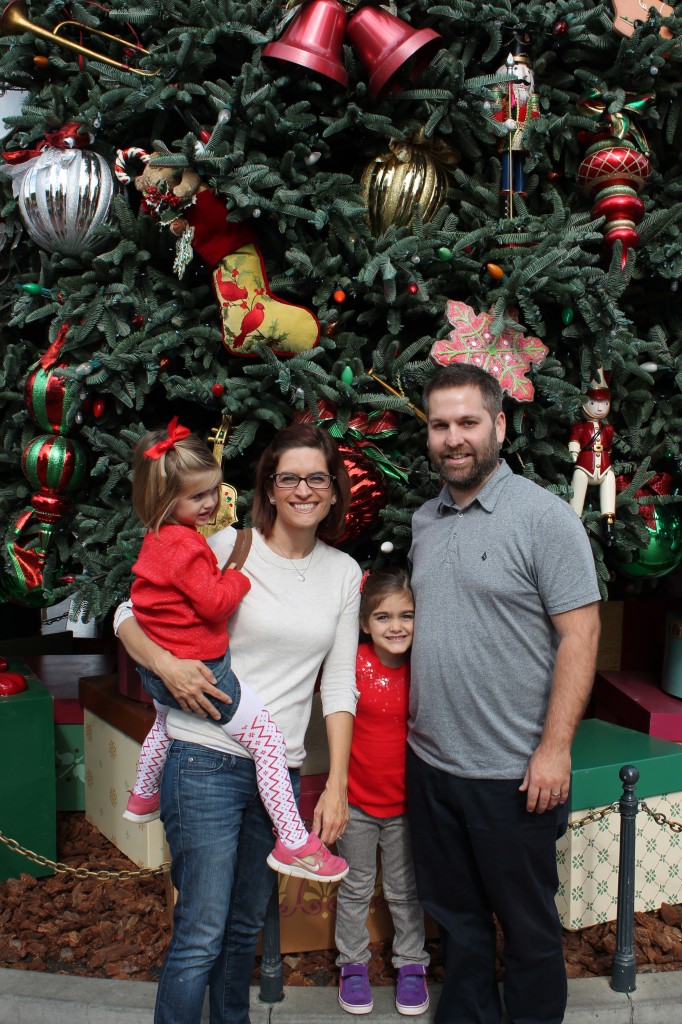 As you enter each unique land, note how the decorations change. I adored the rustic pine cone elements of Frontierland and the white wreaths with brightly colored toys in Fantasyland.
Sleeping Beauty's Castle: Garland sways line Main Street, leading visitors to the iconic Sleeping Beauty castle. For the winter, this lovely castle glistens under a blanket of snow. The castle literally sparkles thanks to icicle lights and over 80,000 LED lights. Its grandeur is breathtaking, and even regulars like my family can't help but gasp when seeing it for the first time.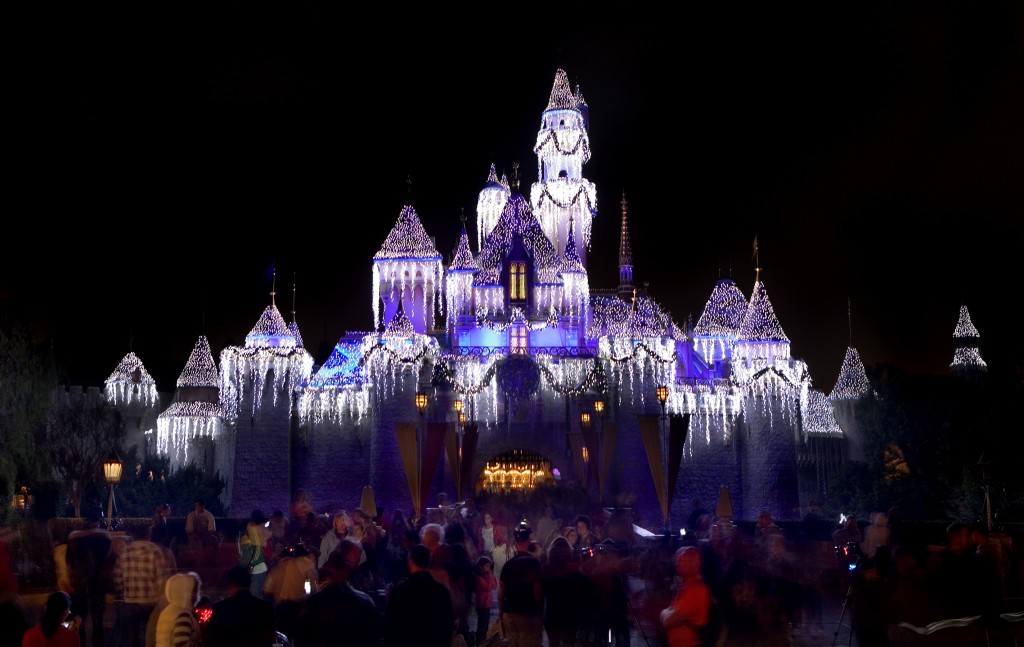 It's A Small World: Year round, this attraction is my favorite. During the holidays, the world's children sing their choruses of the famous song "It's A Small World" with rounds of holiday tunes. The animatronic figures are dressed in festive apparel and share elements of the holidays from around the globe.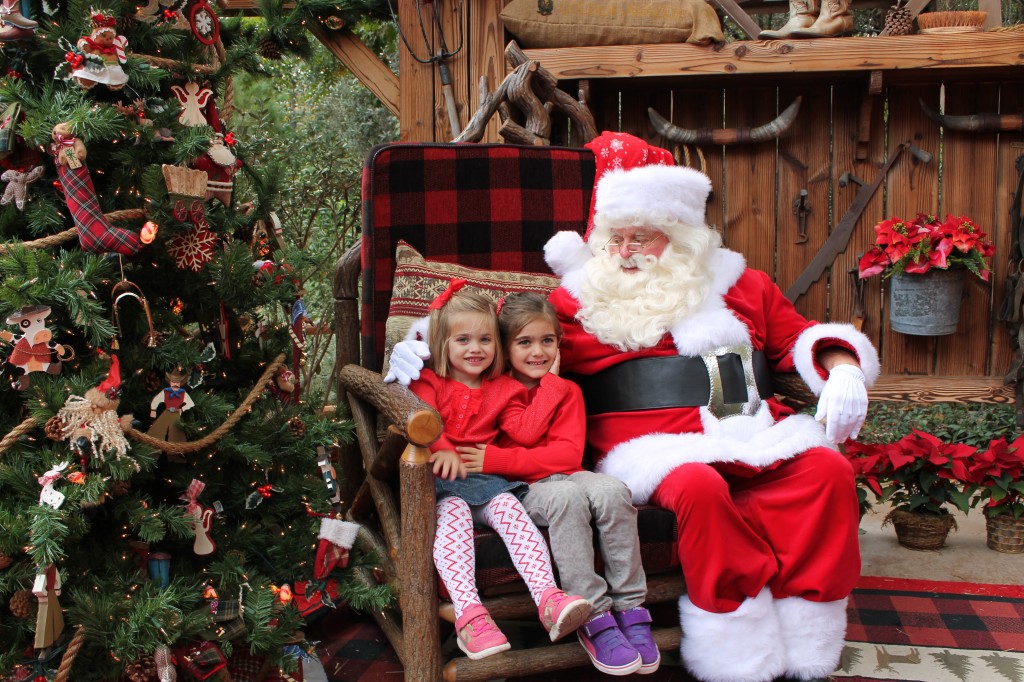 Jingle Jangle Jamboree: This is one of my favorite recent additions to the resort. Visit Santa, Mrs. Claus, the reindeer, and some other Disney characters in their western attire over in Frontierland. While we were visiting, my girls decided to take advantage of the crafts and games. Guests are invited to color complementary reindeer masks or purchase cookie decorating kits. We could have spent all day here! The girls worked diligently on their cookies, and were over the moon thrilled when Mrs. Claus came to share baking secrets. Perhaps she and Paula Dean are friends because Mrs. Claus says the secret ingredient for her cookies is butter.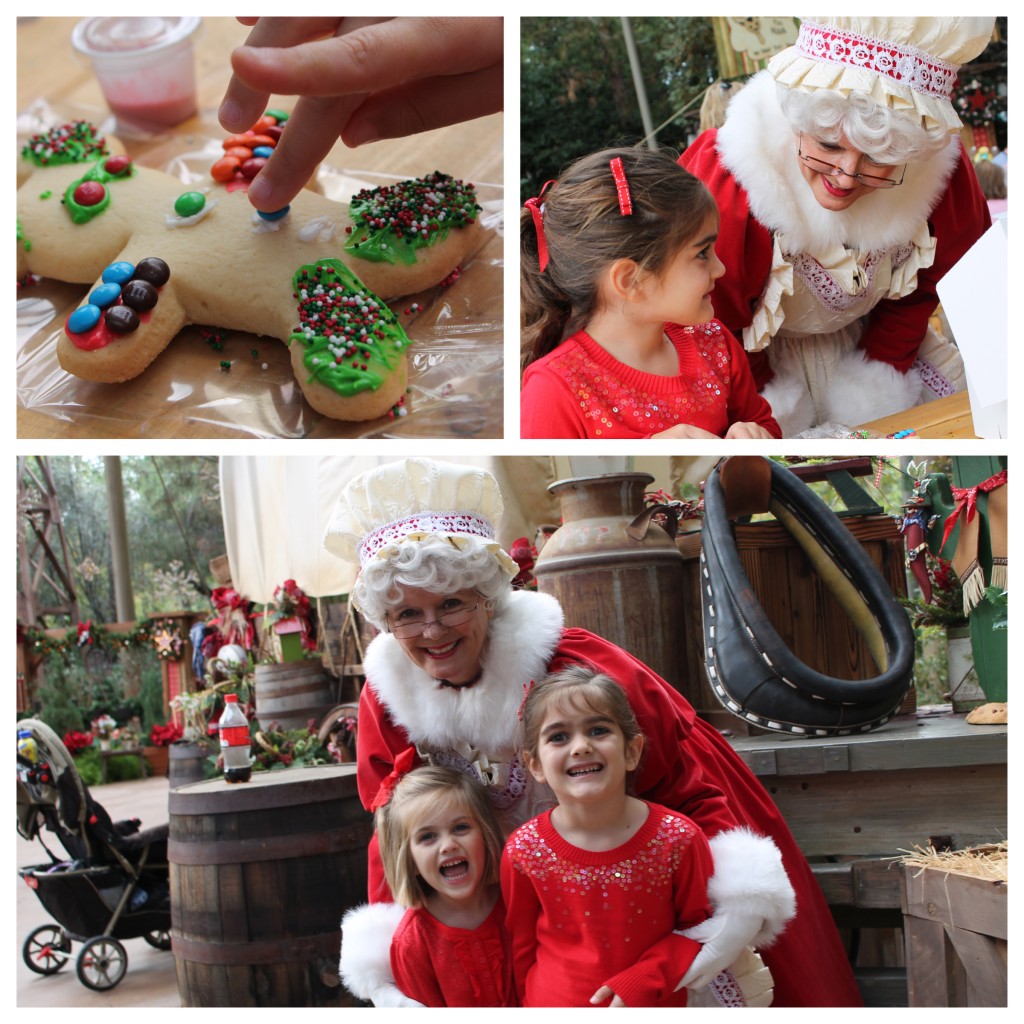 There's also plenty of entertainment between country bands and the local talent invited to perform at the park. Once you've finished your massive cookie, try some of the "Reindeer Games."
Christmas Fantasy Parade: Your favorite Disney characters appear in the merriest parade alongside gingerbread people and dancing snowflakes. We were most excited about the princesses who waltzed their way throughout the park, but seeing Mickey and Minnie skating was a sight to see also. Santa serves as the grand finale to a spectacular celebration of holiday cheer.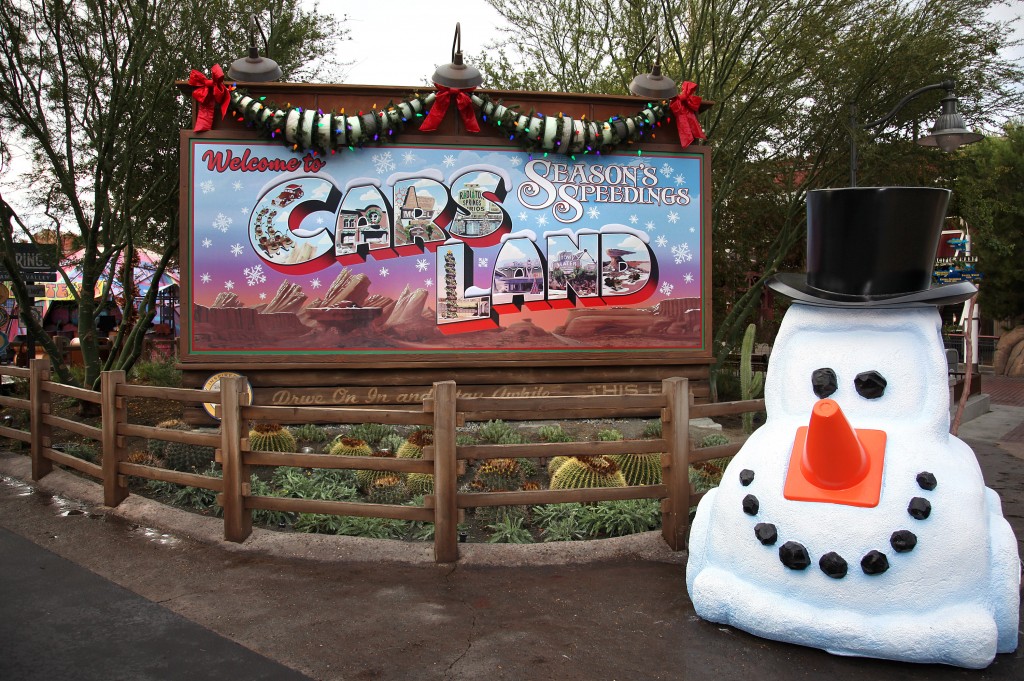 California Adventure's Carsland: New to California Adventure is the complete recreation of Radiator Springs, from the Disney/Pixar Cars movies. Lightning and Sally will be so impressed with the automotive-themed decorations, like the tinsel-y oil can adorning the lightposts. After snapping your photos with "Snow Mater," make sure to check out the highlight of this new land, Radiator Spring Racers. I recommend getting a fast pass early in your day to ensure you have time to enjoy all that California Adventure has to offer.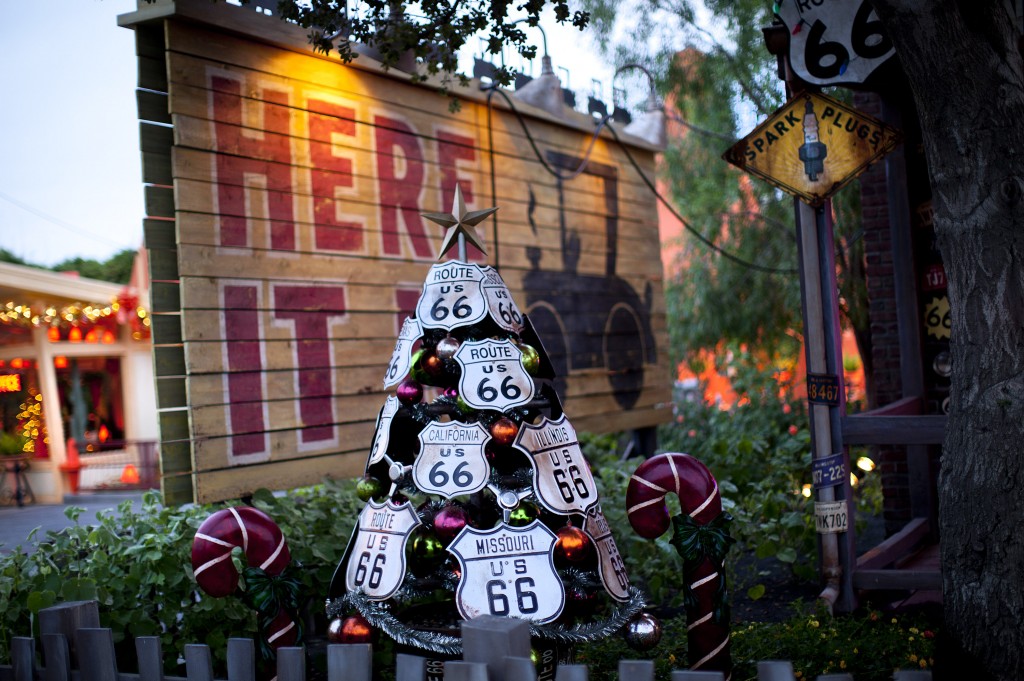 Like Disneyland, California Adventure is draped in gorgeous decorations. Tour Buena Vista Street, modeled after the California of the 1920's and 30's that Walt Disney first experienced upon his arrival in the Golden State.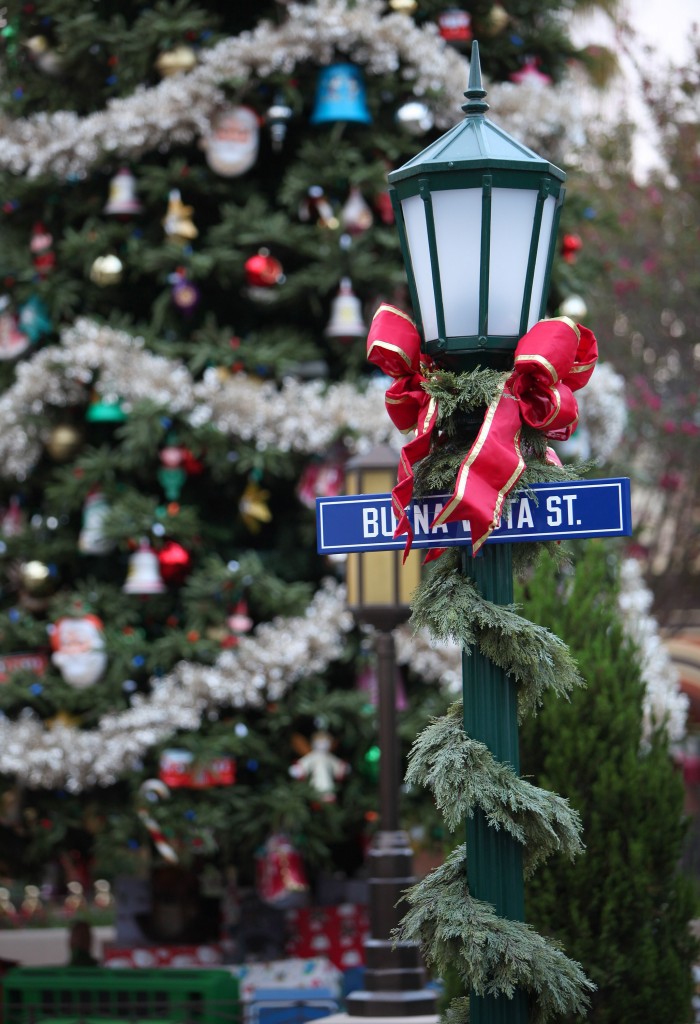 This time of year is so busy for all of us mommies, but I am so grateful I had this day to spend with my family and get us into the holiday spirit. The Disneyland Resort will be celebrating from November 12 through January 6, 2013. Grab your mouse ears and fa-la-la-la-la your way to the Happiest and Merriest Place on Earth.
Learn more about holidays at the Disneyland Resort: