It's hard to think that the year is quickly coming to a close. I hope everyone had a wonderful Thanksgiving with family and friends and that you have plenty of leftover turkey…because I've got a couple of quick and easy leftover turkey recipes to share with you over the next few days. The first one is this Leftover French Onion Turkey Bake!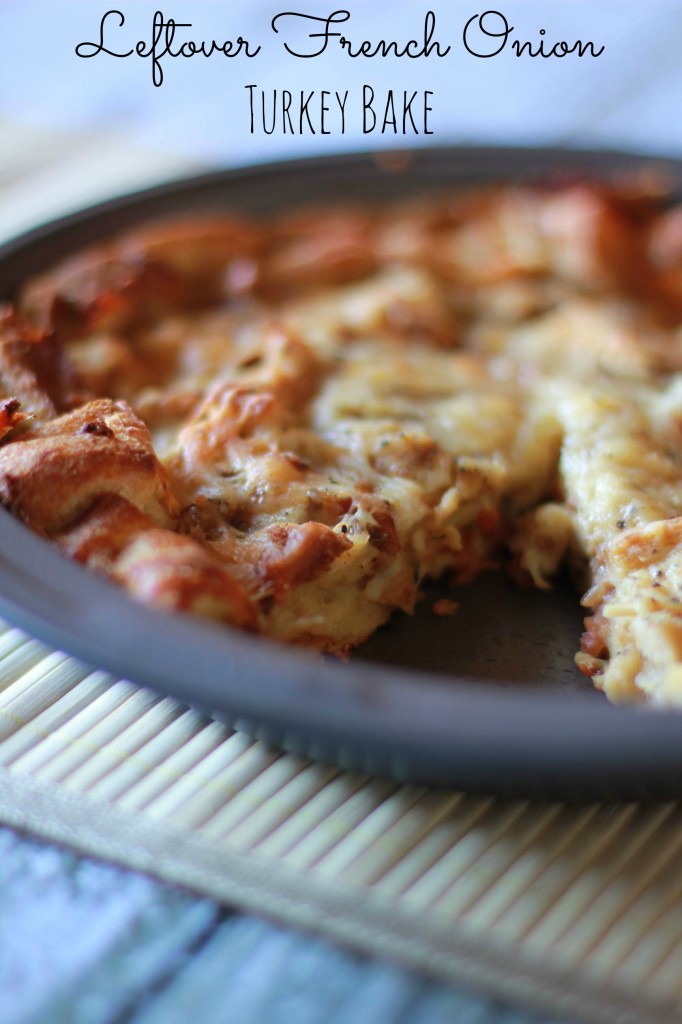 Since I'm all about easy recipes, I decided to throw together something that pretty much made itself. I didn't end up with a sink-full of dirty dishes and I didn't have to spend time slaving over a hot stove.
Leftover French Onion Turkey Bake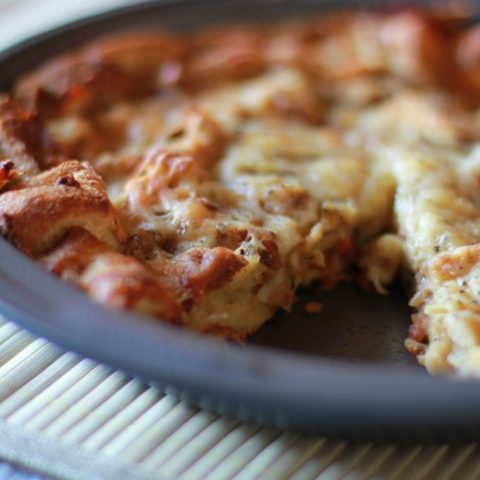 Leftover French Onion Turkey Bake
Total Time:
1 hour
10 minutes
An easy & tasty way to use up leftover turkey
Ingredients
1 can (10.5 oz) French Onion Soup (I used Campbell's)
6 eggs
2 cups skim milk
1 cup Swiss Cheese, shredded
8 slices thick white bread
2 cups cooked turkey, cubed
8 sliced bacon, cooked
Instructions
Please Note: I used 2 Good Cook 9-inch Premium Nonstick Pie Pans for this recipe but if you prefer, it should fit in a 9x13 casserole dish.
Beat eggs in a large bowl; add french onion soup, milk and 1/2 cup shredded swiss cheese and combine with a whisk or fork. Add cubed bread and turkey. Press the bread cubes into the mixture making sure each piece of bread is thoroughly coated. Pour evenly into the two 9-inch pie pans. Sprinkle 1/4 cup cheese on top of each one and let stand for 10-15 minutes. While you are waiting, preheat the oven to 350 degrees.
Bake for 45-50 minutes or until the eggs are firmly set and a toothpick inserted in the center comes out clean.
My family raved about this Leftover French Onion Turkey Bake recipe and, as I'm sure you can imagine, that makes me a happy mom!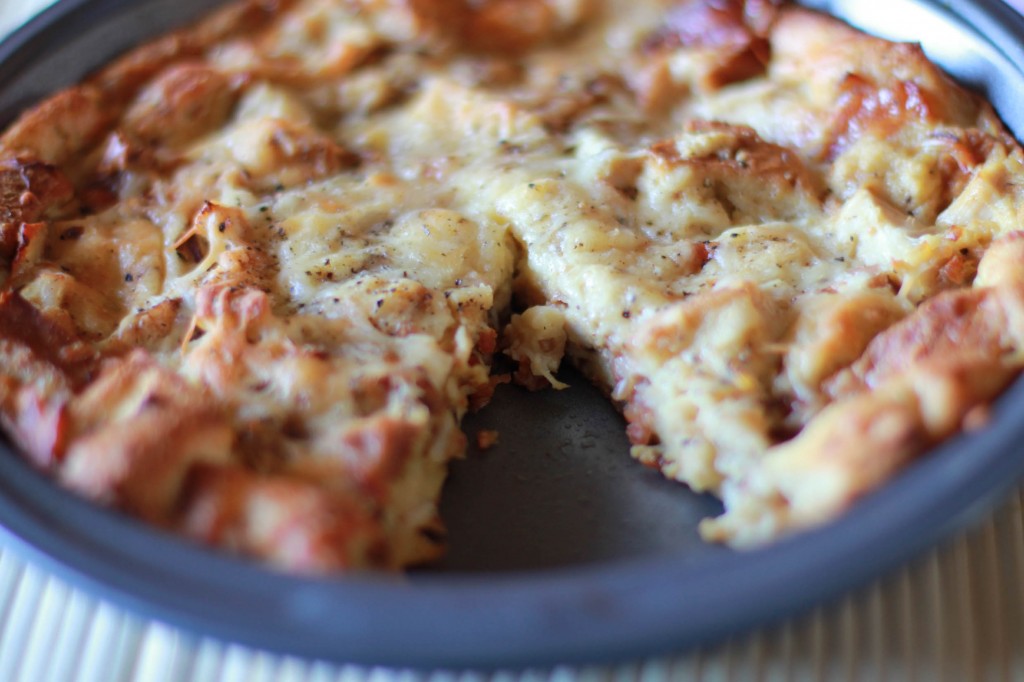 I used the Good Cook Premium Nonstick 9-inch Pie Pans and they were perfect for this recipe because not only are they metal spatula safe, the egg didn't stick at all. So, I had it easy on the cooking and easy on the cleanup. Because who wants all the cooking and cleaning AFTER Thanksgiving?
Here are some more great articles for extra Thanksgiving inspiration: