Make breakfast special with this Baked Cinnamon French Toast.
There are things I do and products I buy simply because that is what I remember my mom doing or buying as I was growing up. My mom didn't spend too much time in the kitchen because my dad did most of the cooking, but when it came to baking, I could often find her knee deep in flour and butter, electric mixer in hand. To this day, my dad does the majority of the cooking. But my mom, she does ALL the baking.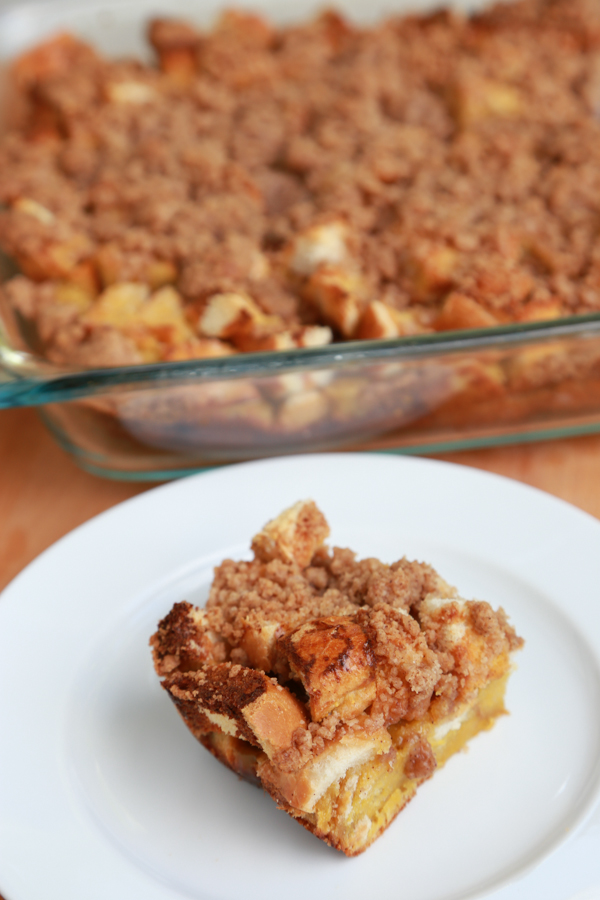 Now that I'm a mom and responsible for feeding three little mouths of my own, I find myself making dishes that I know my kids will love, just like my dad did when I was younger. One of my kid's favorites is my Overnight French Toast Bake. To be honest, it's kind of my favorite too because it's super simple to prepare the night before and pop in the oven on a lazy Saturday morning. Because in my house, Saturday mornings are made for lazy! After basketball season ends, anyway.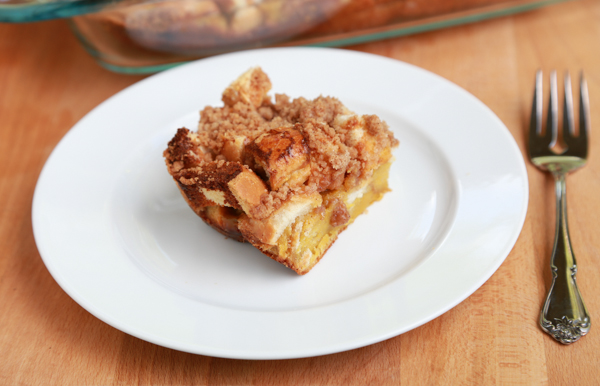 But sometimes y'all, I just get in a rut and find that I'm making the same recipes week after week. And quite frankly, I get bored with the same 'ole same 'ole. And if I'm getting bored by the meals I'm making, I'm sure the kids are getting bored, too.
Thankfully they're forgiving and understanding. Most of the time.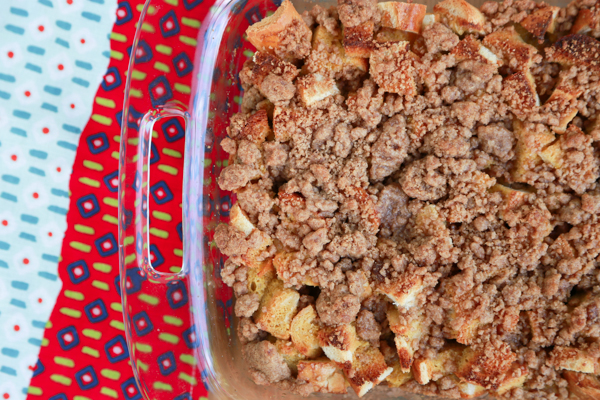 In my daily need to get stuck in the time suck known as Pinterest (because obviously I have soooo much extra time to waste), I stumbled on Ree Drummond's recipe for Cinnamon Baked French Toast. Can you believe this is the first time I've tried one of her recipes? I know. Tragic! But I've got the first one in the books and I'm sure more will follow.
---
CakeCutters Square/Rectangular Sheet Cake Server, Black
Here's a tip, y'all. Using a square cake cutter helps cut and serve the perfect piece of Baked Cinnamon French Toast every single time without having to touch it with your hands. Now the kids have no reason to argue over who got the bigger piece. This is a stainless steel cutter with contoured wooden handles specially designed to give you a comfortable grip while serving. It works perfectly on sheet cakes, coffee cakes, or any other rectangular cake. And it's dishwasher safe on the top rack! Double win, y'all.
---
Baked Cinnamon French Toast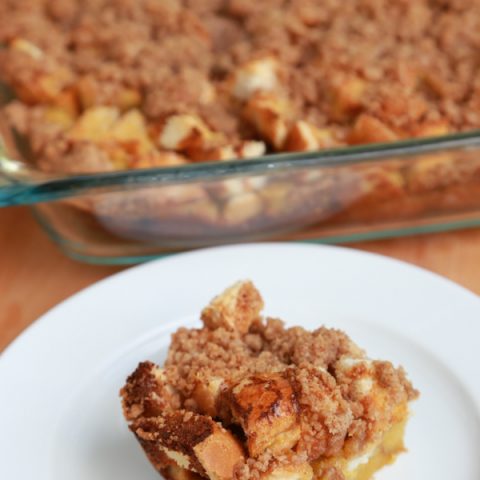 Baked Cinnamon French Toast
Total Time:
1 hour
5 minutes
Ingredients
French Toast
Butter, for greasing the pan
1 loaf French bread
8 eggs
2 cups milk
1/2 cup heavy cream
1/2 cup granulated sugar
1/2 cup brown sugar
2 tablespoons vanilla extract
Topping
1/2 cup all-purpose flour
1/2 cup firmly packed brown sugar
1 teaspoon ground cinnamon
1/4 teaspoon salt
sprinkle of grated nutmeg
1 stick cold butter, cut into pieces
optional
Instructions
Rub a 9 x 13-inch baking pan with a stick of butter. Cut bread into bite-sized cubes and evenly distribute in the pan.
In a medium sized bowl combine eggs, milk, cream, sugar, and vanilla. Carefully pour evenly over the bread cubes. If you don't plan on cooking immediately, cover tightly and store in the refrigerator until ready to cook or overnight.
In a separate sealable bowl, mix flour, brown sugar, cinnamon, salt, and nutmeg. Add butter and cut into the dry mixture until mixture is crumbly. If you are cooking the Baked Cinnamon French Toast immediately, sprinkle on top. If not, cover tightly and store in the refrigerator.
When you're ready to indulge in deliciousness, preheat oven to 350 degrees. If you did the prepare ahead of time method, remove from refrigerator and sprinkle topping evenly over the top. Bake for 45 minutes.
Remove from oven and serve with fruit and syrup, if desired.
Totally drooling over here just thinking about the aroma that fills the house when I pop this Baked Cinnamon French Toast in the oven. Who needs Scentsy when you can have the real deal wafting through the house? If only I could bottle it up and sell it.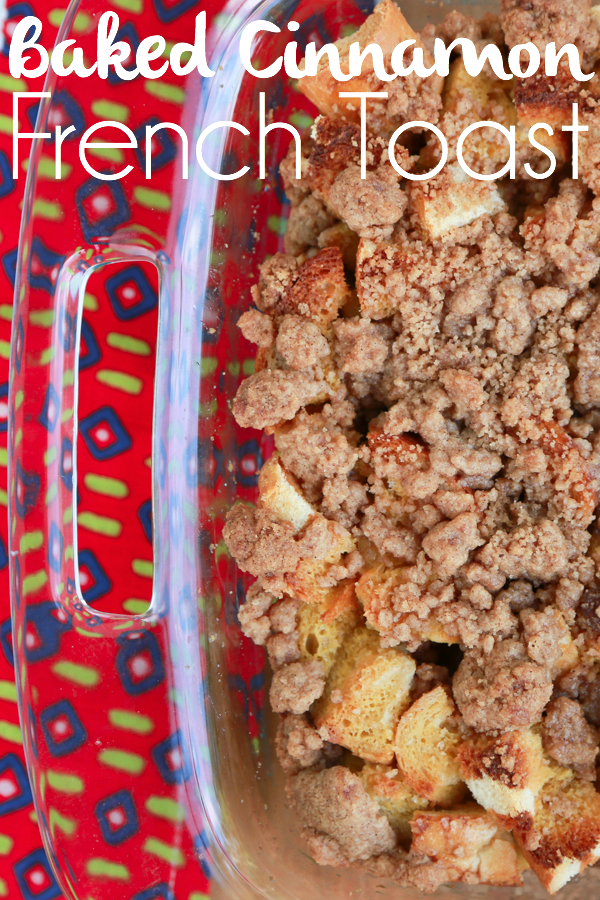 Want more yummy breakfast recipes? Check out these:
Sausage, Cheese and Potato Breakfast Wraps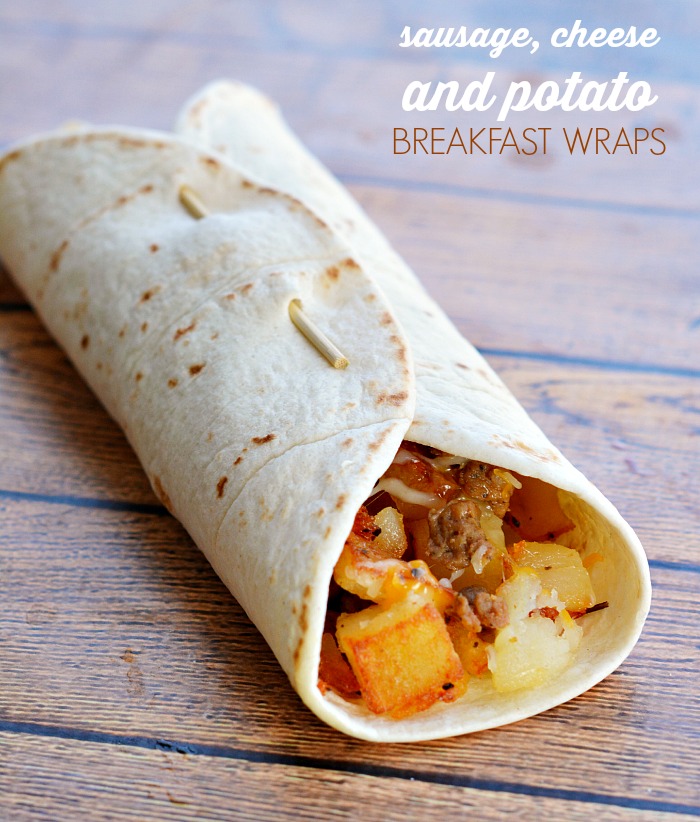 Sausage & Egg Breakfast Boats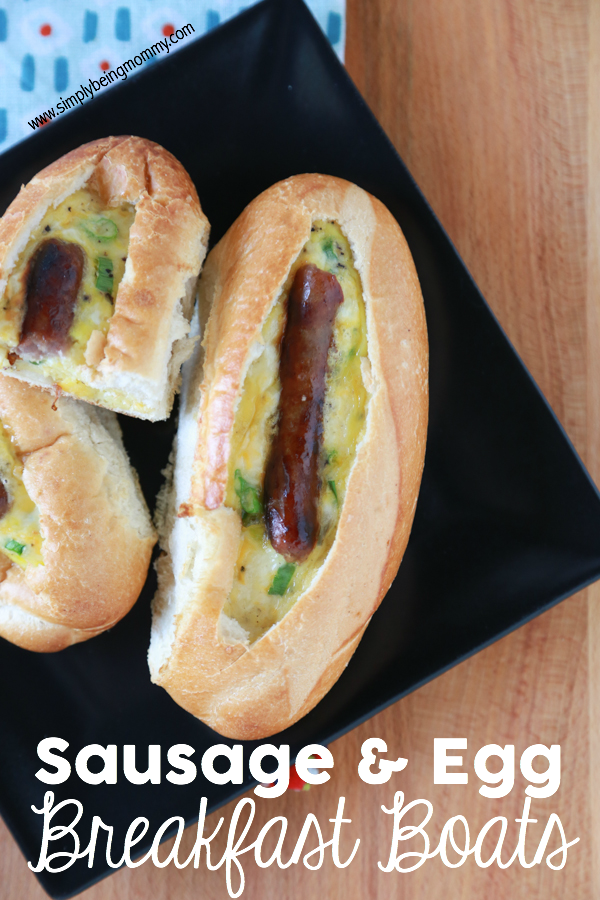 Quick & Easy Breakfast Pie