To be completely honest and up front with you, I'm in love with these Rolo Halloween Cookies. Not only are they super adorable and fun, they're so easy to make. And those cute little spider stands just make them that much more adorable…right? [Get your own little spider stands.]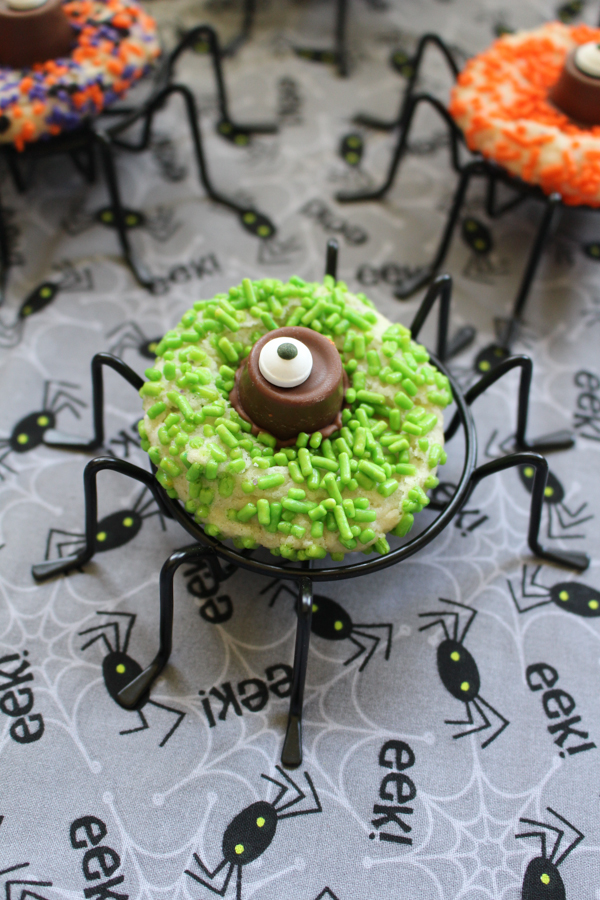 I have a friend whose mom is pretty crafty and she makes a lot of themed crafts and recipes, especially during the holidays. When she showed me these Halloween Cookies, I knew I had to share them with you because, I mean, how could I not? I think they're just the cutest Halloween sugar cookies.
---
Spider Cupcake/Cookie StandsBuy Now
You NEED these stands, y'all. These adorable SPIDER LEG STANDS are a MUST for your Halloween festivities. There are so many different ways to use them, like with these Rolo Halloween Cookies or with some spooky cupcakes. The CHEAPEST place I've found them is Amazon and the BEST PART — you can buy them while still in my jammies. And if you have Amazon Prime, you'll get FREE 2-day shipping. If you don't have Amazon Prime, get your FREE TRIAL here.
---
Cookies, candy, and sprinkles! It's a girl's dream, y'all.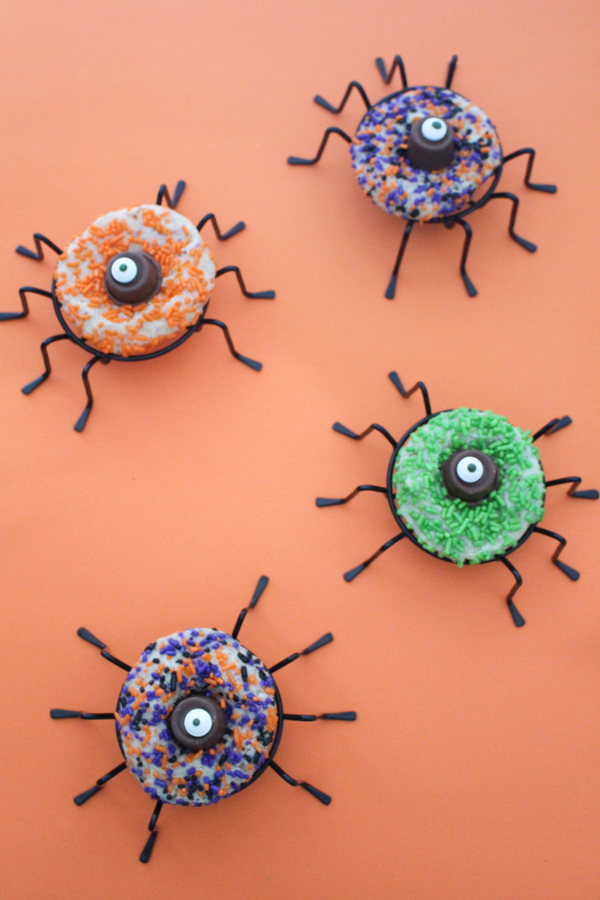 Rolo Halloween Cookies Recipe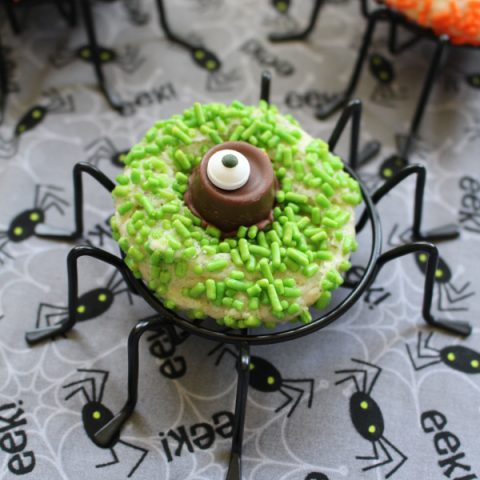 Rolo Halloween Cookies | Spider Eye Cookies for Halloween
Create a spookingly delicious Halloween candy with premade sugar cookie dough and chewy Rolo caramels! These Rolo Eye Cookies are a great Halloween cookie.
Ingredients
Ready-to-Bake Sugar Cookie Dough (I used Pillsbury)
Individual bowls
Instructions
Preheat oven to 350 degrees and lightly spray a cookie sheet with vegetable spray.
Place sprinkles and colored sugar crystals in individual bowls; set aside. Pull apart the cookie dough from the sheet and roll each ball into a bowl of sprinkles or sugar crystals. Place each sugar-covered cookie ball onto the prepared cookie sheet. Be sure to space cookies at least 2 inches apart.
Bake cookies at 350 degrees for 11-14 minutes or until golden brown.
Carefully remove the cookie sheet from the oven and transfer cookies to a wire rack to cool.
While the cookies are still warm, place a Rolo Candy piece in the middle of each cookie. Next, gently press the candy eye into the middle of the Rolo piece.
How to Make Rolo Halloween Cookies
If your kids like to help in the kitchen, this is the perfect halloween cookie recipe for that! Little hands can help roll the dough in the sprinkles and top with a Rolo candy. Just make sure the Rolo's actually end up on top of the cookie – instead of in little mouths. Not that I know from experience or anything.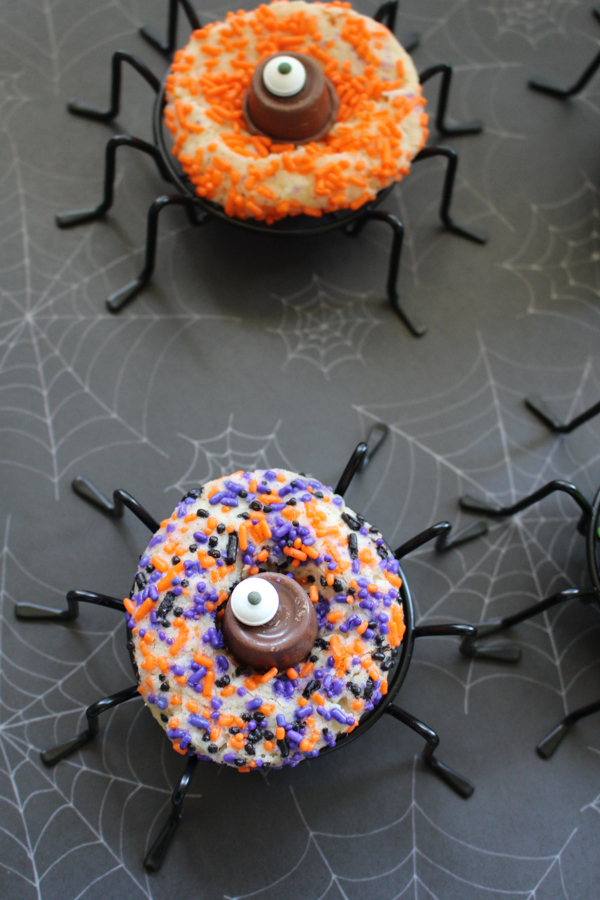 Some Halloween cookies recipes can be difficult, but I like easy, so these Rolo Halloween Cookies are really easy. To make it easier to apply the different colored sprinkles and colored sugars to the cookies, place each color in its own individual bowl.
Once you've pulled apart the cookie dough from the sheet, roll each ball into a bowl of colored sugars or sprinkles. Then you can place the cookie ball onto the prepared baking sheet. Trying to do it once they're on the cookie sheet just makes a big mess. Learn from my mistakes!
Then once the cookies are cooked through and golden brown, remove them from the oven and transfer them to a wire rack to cool. While they're still warm and soft to the touch, place a Rolo candy piece into the middle of each cookie and gently press down.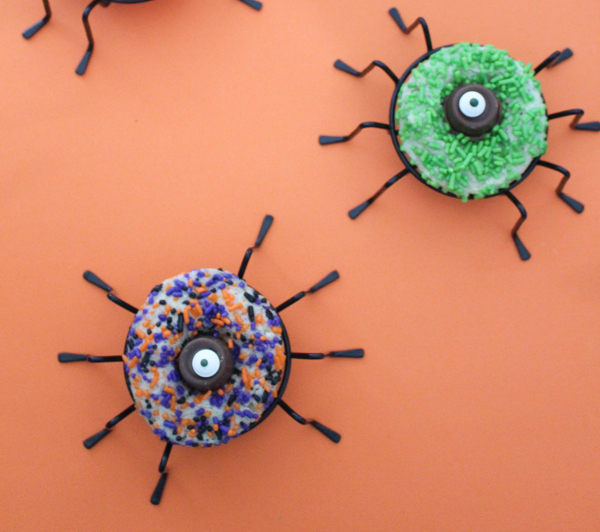 And aren't those cupcake spider stands just too cute for words? If you'd like to own your own set, you can purchase them from Amazon. They're obviously for cupcakes, but we used them to display these super cute Halloween sugar cookies. And we think they turned out adorable, but we may be biased.
Don't forget to pin this adorable Halloween cookies to your favorite Halloween board on Pinterest.

Looking for more Halloween treats? Check out the links below for more Halloween goodies:

Easy Rice Krispies Mummy Treats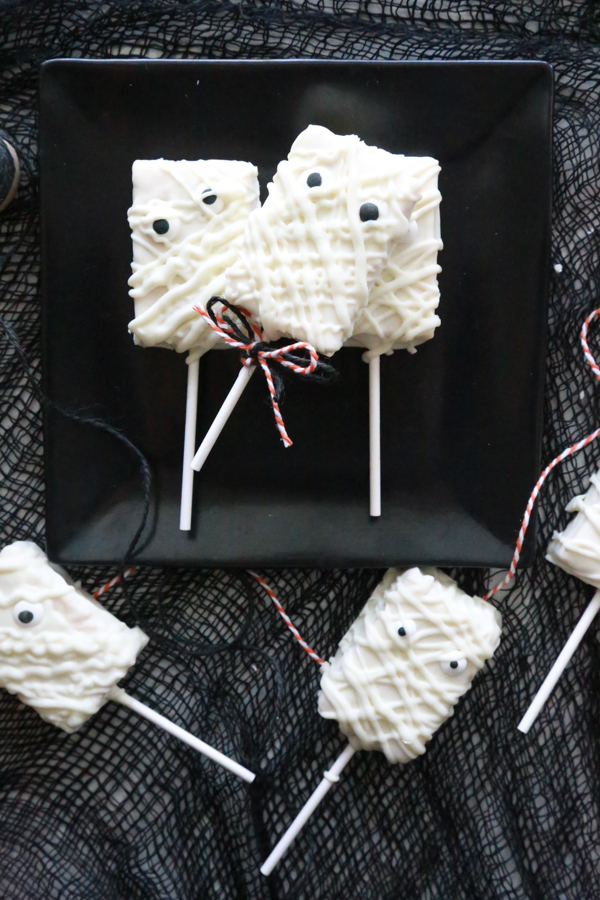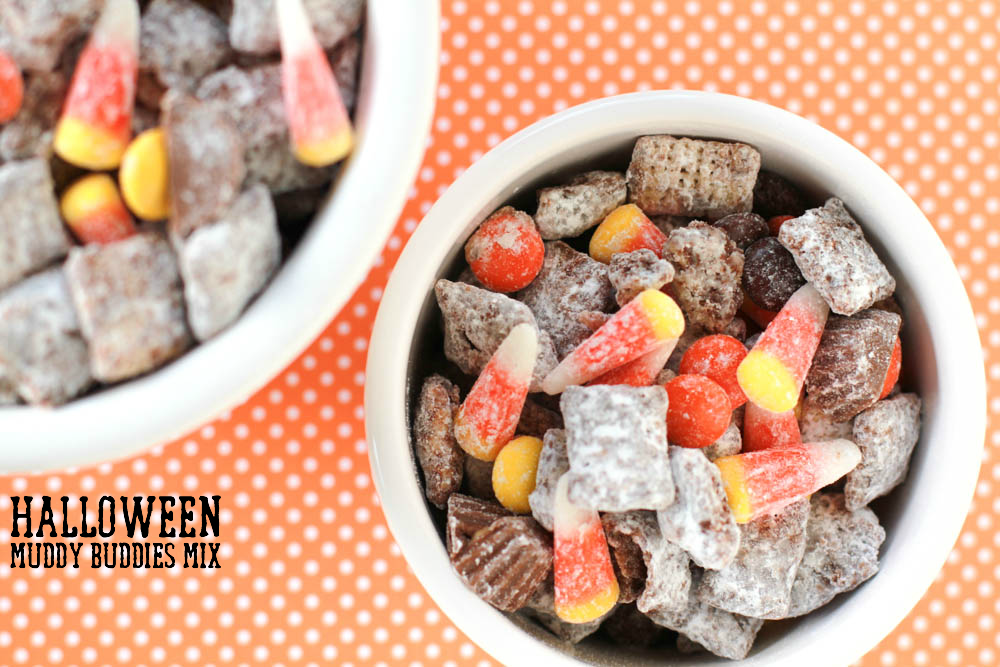 If you need any of the items used in today's recipe, most are available on Amazon. If you do make a purchase using my link, it's like making a small donation to the site because I earn a VERY small percentage.
Happy Halloween, y'all. I can't wait to dig in to all the fun Halloween treats! What Halloween treat are you most excited for?