Love french toast? Then you have to try this delicious Mango Bread French Toast.
My family absolutely loves french toast. Like this Strawberry Banana Stuffed French Toast with Chocolate and Hazelnut Spread. And this Baked Cinnamon French Toast. And even this Overnight French Toast Bake. What can I say, we just love our french toast. A friend recently made and shared one of her french toast recipes with me and wanted me to share it with you. So, Mango Bread French Toast it is!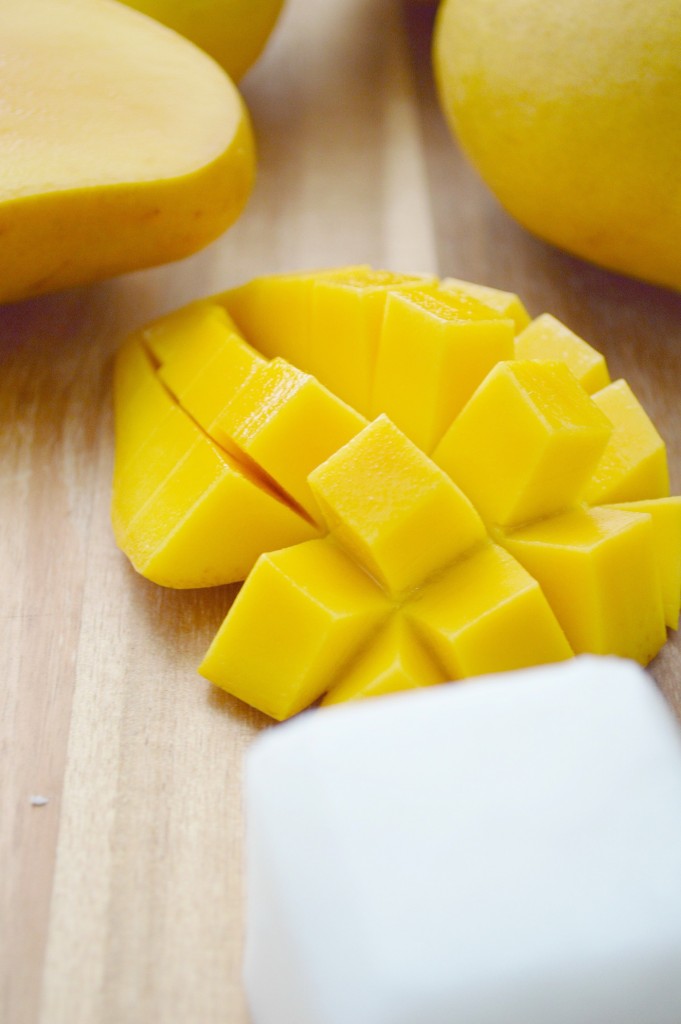 Goodness gracious, I love mangoes and that fresh mango looks so good! The best part of this Mango Bread French Toast recipe is that it's really two recipes. You can enjoy the Mango Bread alone, or you can make Mango Bread French Toast.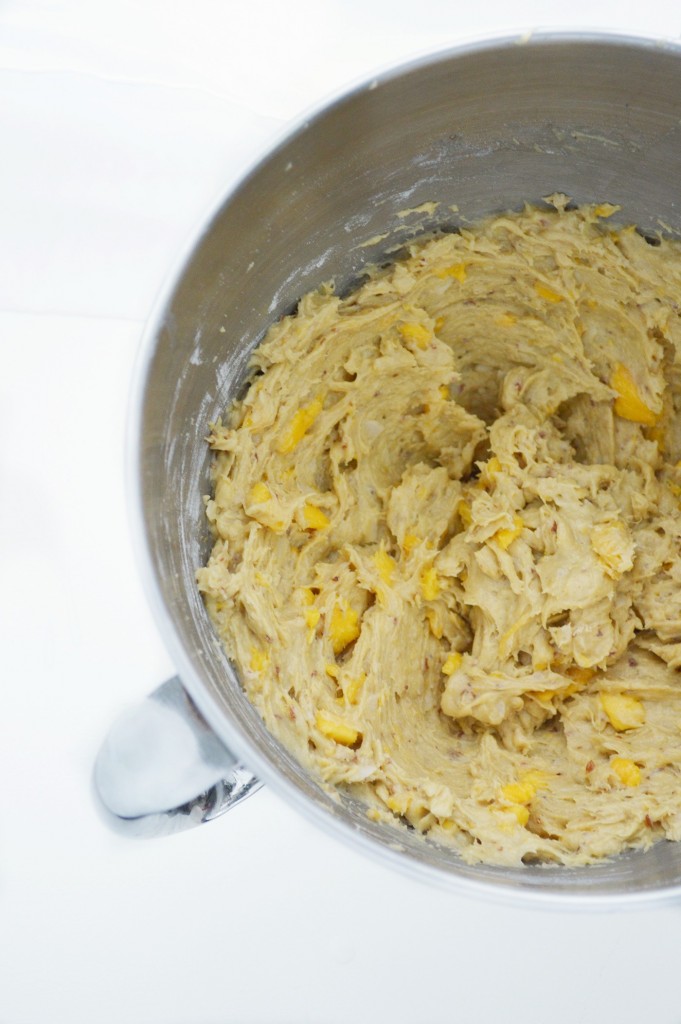 Or you could make a double batch and enjoy it both ways. That's what I like to do.
Doesn't that Mango Bread look so good?
Mango Bread French Toast
Once you have the bread made, it's decisions time. Enjoy it as is, or make it a delicious Mango Bread French Toast.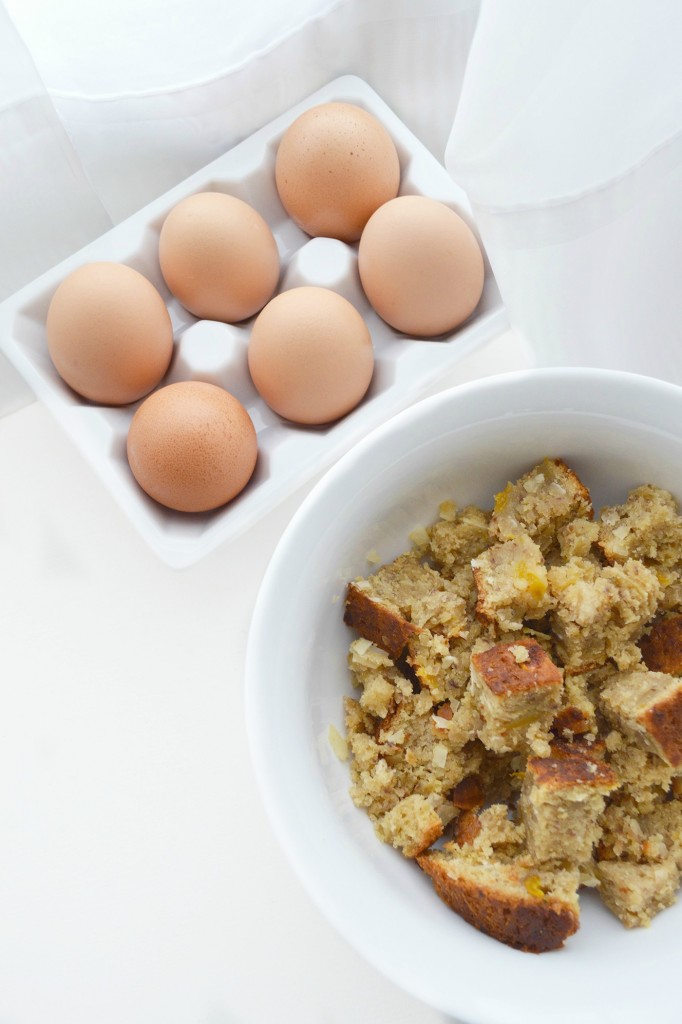 It's up to you, what are you going to choose? Enjoy mango bread, or make Mango Bread French Toast?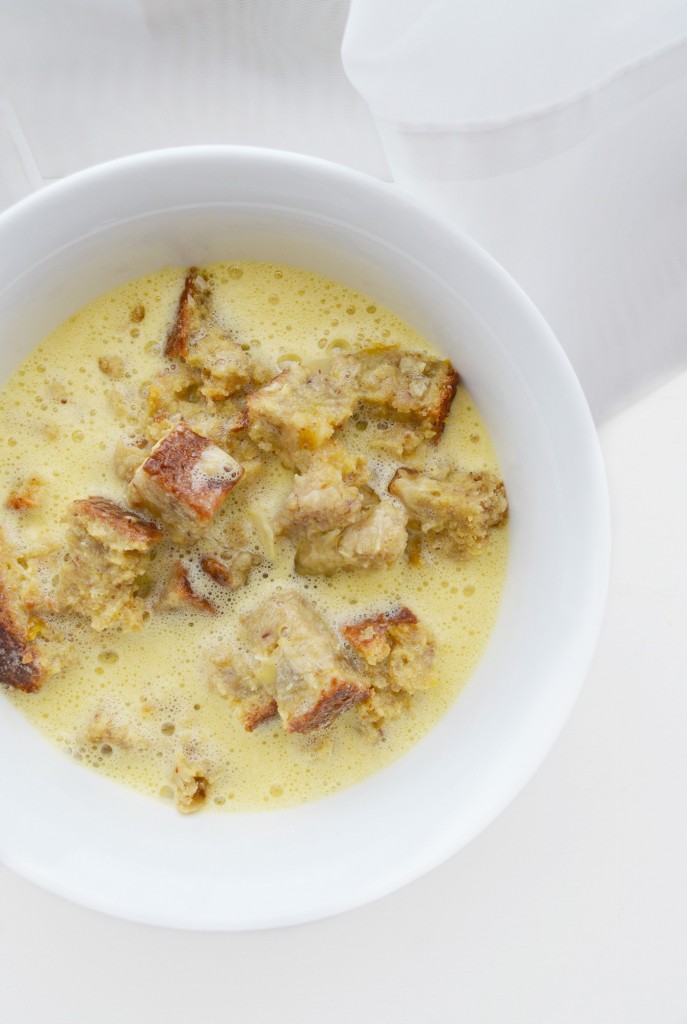 If you're still reading, I guess you decided to go for Mango Bread French Toast. Perfect. But either decision is a great one.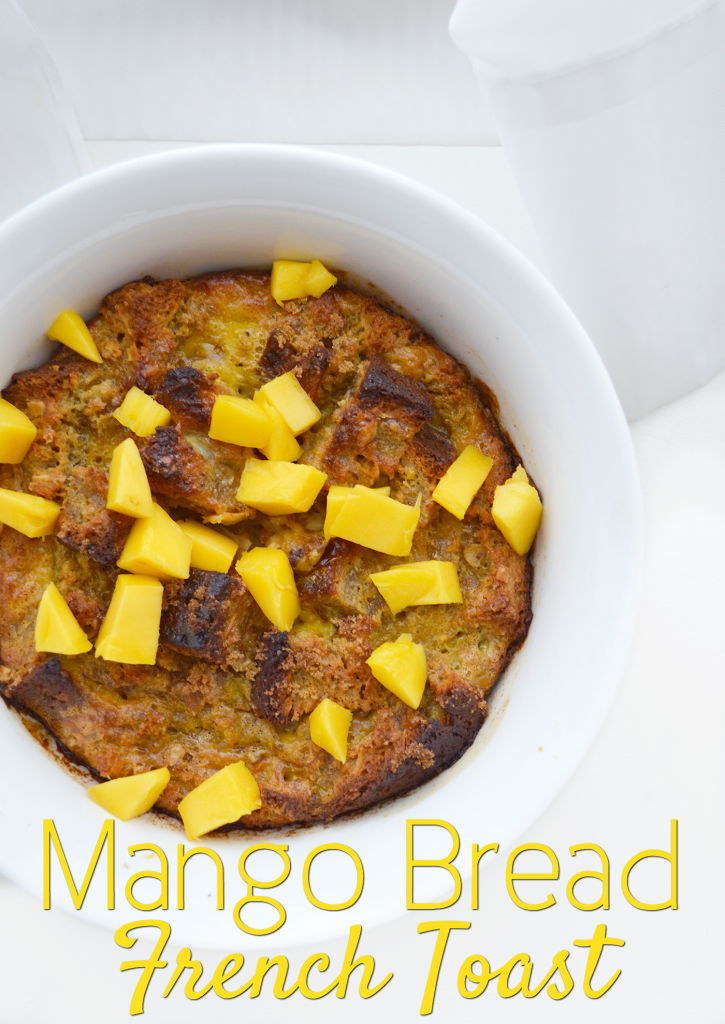 So, so good! Serve with a little fresh mango on top drizzled with some pure maple syrup! Oh. My. Yum. Pure deliciousness I tell ya!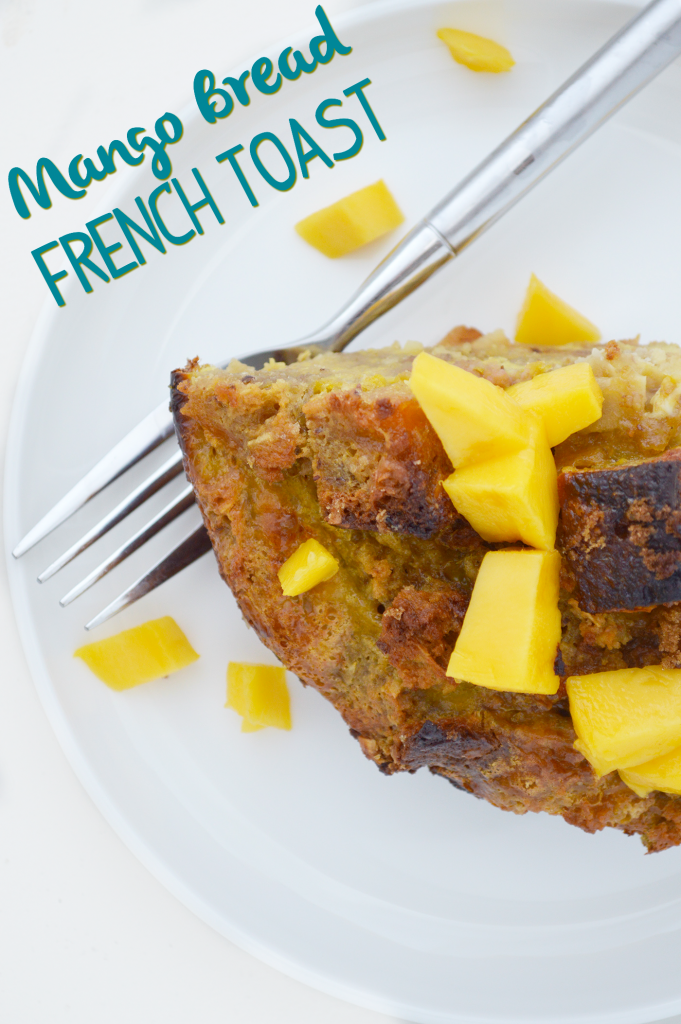 This is a perfect recipe to prepare Friday night for an amazing lazy Saturday morning breakfast. Don't you think?

Mango Bread French Toast Recipe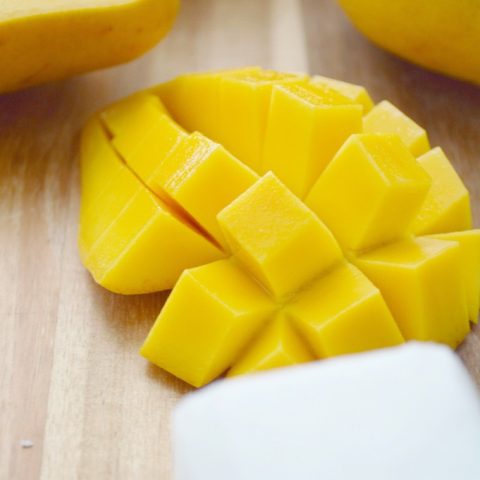 Mango Bread French Toast
Yield: 4

Prep Time: 30 minutes

Cook Time: 1 hour 30 minutes

Total Time: 2 hours
Ingredients
1.5 cups cubed ripe mango, fresh or frozen
½ cup soft coconut oil
1.5 cups flour
1 teaspoon baking soda
1 teaspoon baking powder
½ teaspoon sea salt
1 cup brown sugar
¼ cup unsweetened flake coconut
2 tablespoons Greek yogurt (we used coconut milk yogurt), optional
1 tablespoon flax meal mixed with 3 tablespoons warm water or almond milk, let rest until thick, about 5 minutes. -OR- 1 large egg
Instructions
Preheat the oven to 350 degrees F and grease a bread pan with coconut oil.
Combine the mango, sugar, soft coconut oil, coconut flakes and yogurt together until smooth. In a separate bowl whisk together the dry ingredients. Then slowly add the dry mixture into the wet bowl, but try not to over mix.
Bake for about 55 minutes or until golden brown on the top and cooked all the way through when checking with a toothpick. If needed, carefully tent with tinfoil and continue baking until done.
You can enjoy just like this… -OR-
Once the bread has cooled, cut into smaller pieces and leave out for a few hours to dry out a bit. Then fill an oven safe dish with the bread pieces and cover with whisked egg. Cover and refrigerate overnight.
Preheat to 350 degrees F and bake for about 35 minutes or until the egg has cooked through, but is still custard like. We topped this with a little more fresh mango and enjoyed with a drizzle of pure maple syrup.




Looking for more french toast or breakfast recipes? I've got you covered.