Strawberry-Banana Stuffed French Toast, that's what is on the lineup for today. And to make it even more decadent, I added a chocolate and hazelnut spread.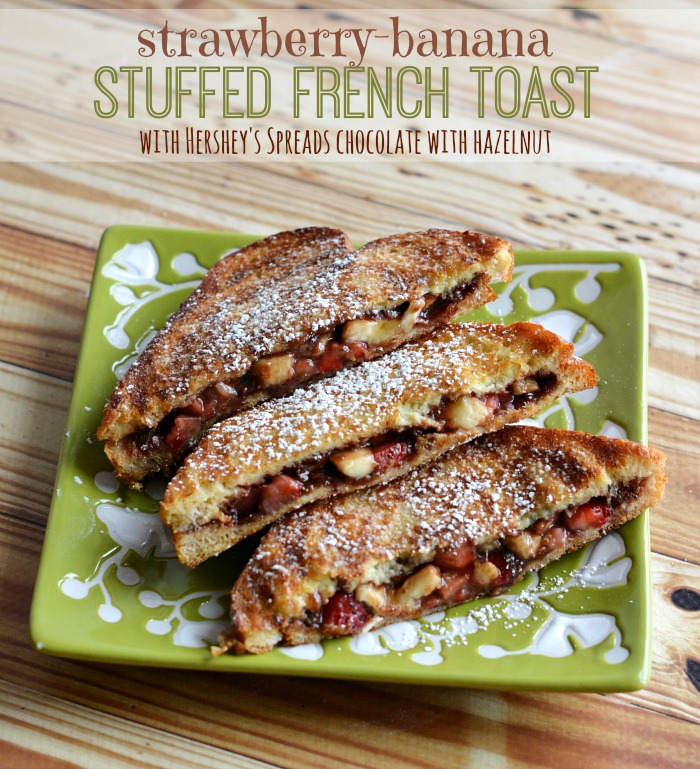 The creamy chocolate and nut flavor pairs perfectly with fresh strawberries and bananas all sandwiched between a slightly crisp french toast. It's a breakfast that's so sweet, you really don't need any syrup, unless you want it, of course.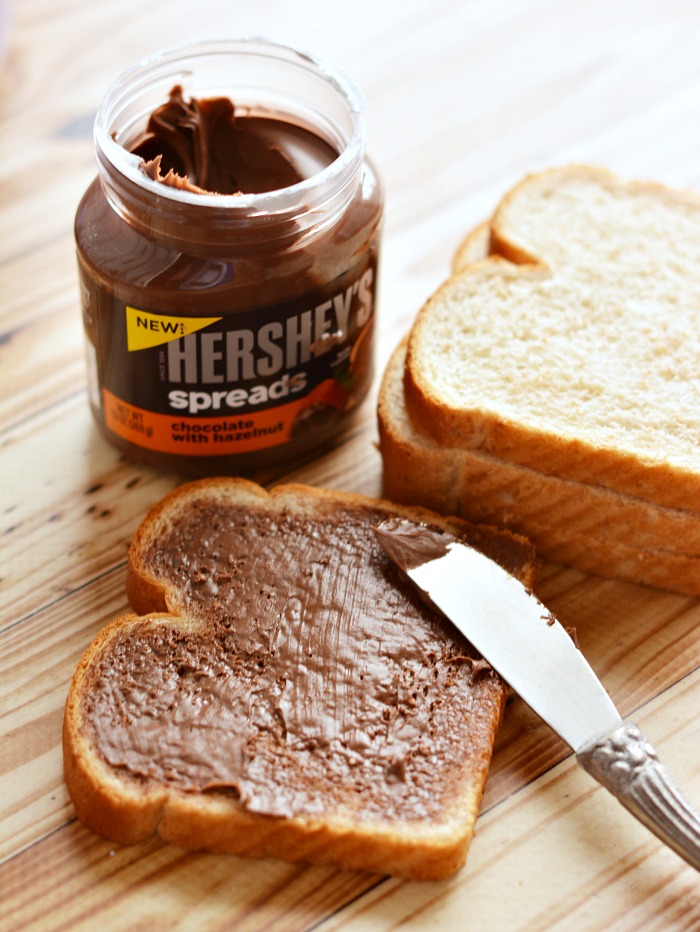 One of the great things about this recipe is you can use it with almost any fresh fruit that you love to pair with the chocolate flavor. Because you know, chocolate goes with anything. At least in my world.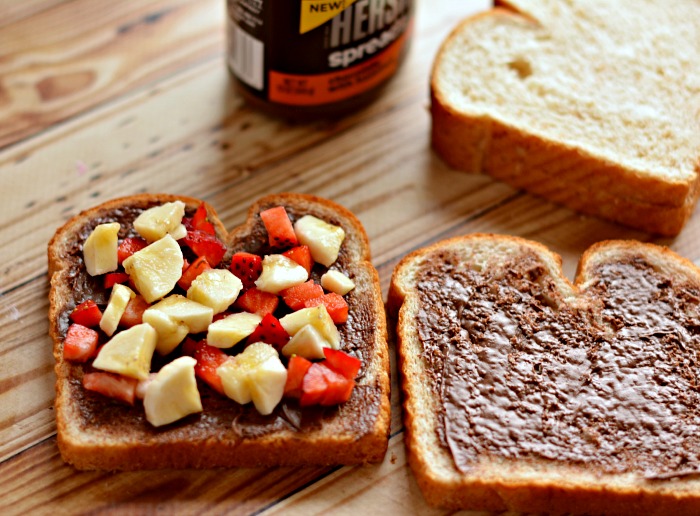 Strawberry-Banana Stuffed French Toast
Strawberry-Banana Stuffed French Toast with Chocolate and Hazelnut Spread
Author:
Crystal @ Simply Being Mommy
Ingredients
2 eggs
¾ cup milk
1 teaspoon vanilla extract
½ teaspoon ground cinnamon
dash ground nutmeg
6 slices bread
3 tablespoons Hershey's Spreads chocolate with hazelnut
½ cup diced fresh strawberries
½ cup diced fresh banana
3 tablespoons butter
powdered sugar and syrup (optional)
Instructions
Heat a large skillet over medium-low heat.
In a shallow dish, whisk eggs, milk, vanilla, cinnamon and nutmeg until smooth; set aside.
Spread half a tablespoon of the chocolate spread on one side of each slice of bread.
Top half of the bread slices with the diced strawberries and bananas.
Sandwich the bread slices and lightly press down to create 3 "sandwiches."
Using half a tablespoon of butter per side of each sandwich, melt it in the skillet.
Dip both sides of each sandwich into the egg mixture and grill for 2-3 minutes on each side.
Slice in half, and if desired, top with powdered sugar and syrup.
French toast is one of my favorite foods, so naturally, I'm a big fan of this Strawberry-Banana Stuffed French Toast. I mean, look at it. How can it not be absolutely delicious?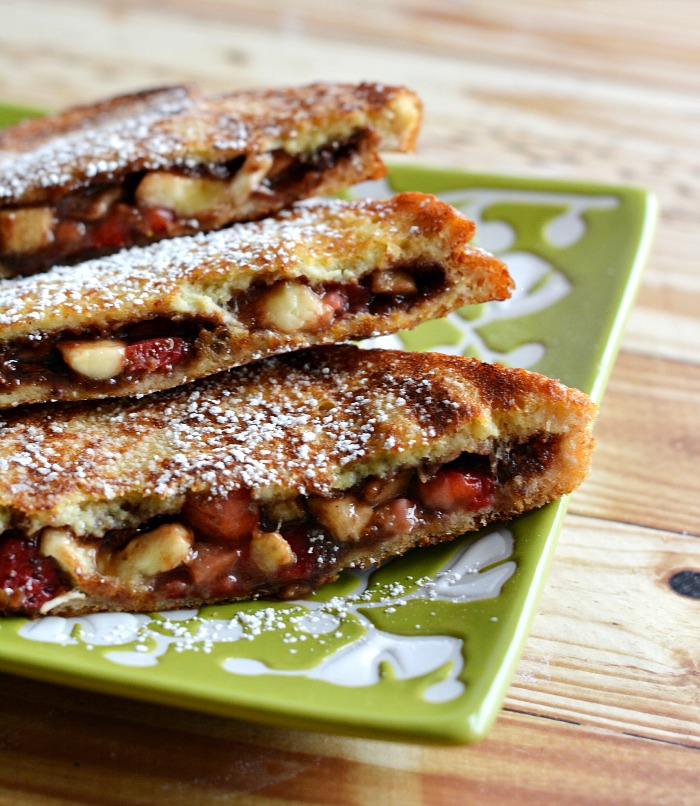 I wouldn't normally make my kids a breakfast like this before school, but it's a totally doable Saturday breakfast.
More breakfast recipes:
Since breakfast is the most important meal of the day, how will you be starting your day?