Thankfully, we're one of the few lucky families that doesn't have to deal with food allergies (or at least that we know of). But I have a friend who can't have dairy but still likes to enjoy the occasional latte. She's been making this Spectacular Dairy Free Latte for months and she loves it so much she makes several each week!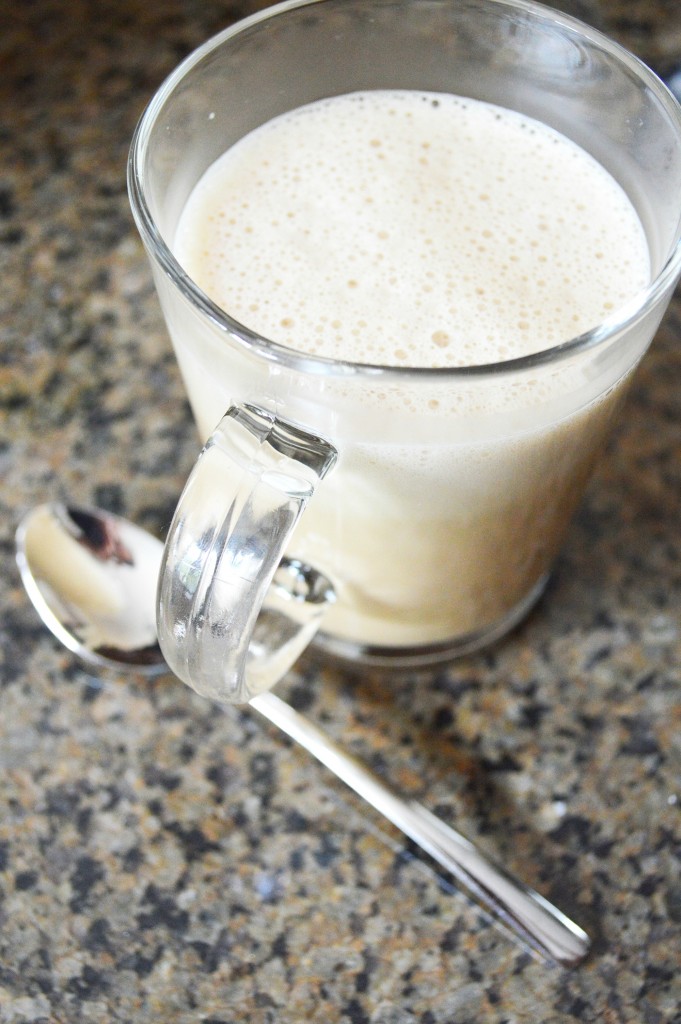 Since I know that my family is definitely in the minority when it comes to food allergies, I asked her if I could share her recipe. She was more than happy to photograph it so that I could share with you.
Spectacular Dairy Free Latte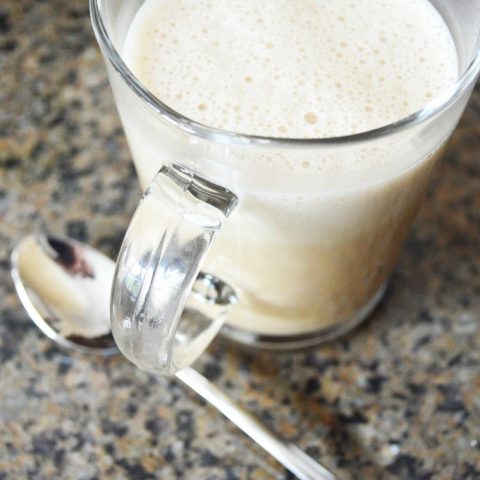 Spectacular Dairy Free Latte
Ingredients
2 cups boiling water
¼ to ¾ cup Silk soy vanilla creamer (there are a few great dairy free options available, this just happens to be our go to). The amount used will depend on how light/creamy you prefer your latte to be, I like mine on the lighter side and tend to use more cream.)
2 tablespoons coconut oil
Instructions
Combine all of the ingredients in the blender at once and turn on to medium before upping to high. Blend until the coconut oil has fully melted and the liquid is one color and frothy at the top few inches.
Pour and enjoy!
Notes
The key to this frothy at home delight is using your blender. I've successfully done it with a glass bottle that had a tight lid, but prefer the blender whenever possible.
The secret for all the froth at home is a blender, y'all! Who would have thought it could be so simple to make a delicious dairy free latte at home?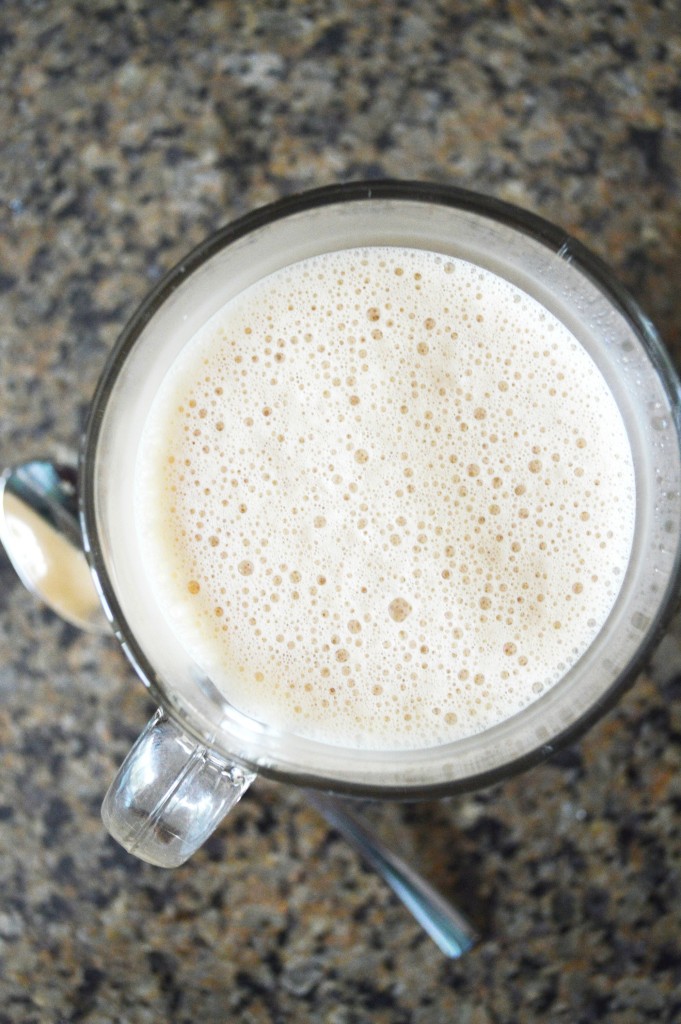 My friend tends to make this Dairy Free Latte ahead of time to enjoy for a few days in a row. Because it needs to be kept cold until ready to drink, the coconut oil will separate and create a solid layer across the top. Simply heat (using a microwave is super fast) and give it a quick stir. It will not be frothy in the time after chilling it — but it will still be absolutely delicious!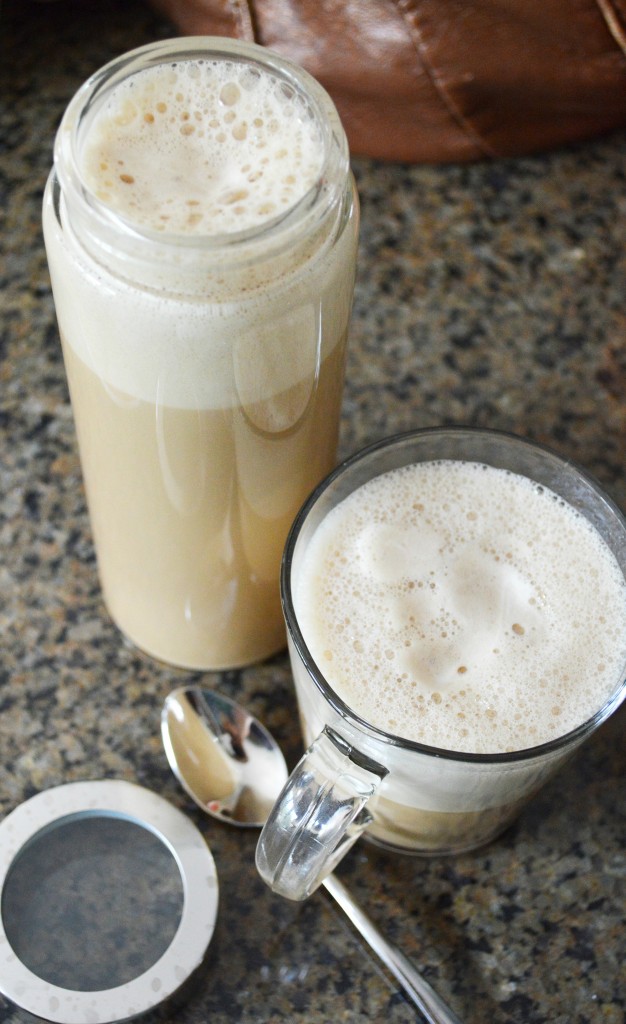 Making a Dairy Free Latte ahead of time and storing it in the refrigerator is perfect for those busy mornings when you have to be out of the door as soon as possible!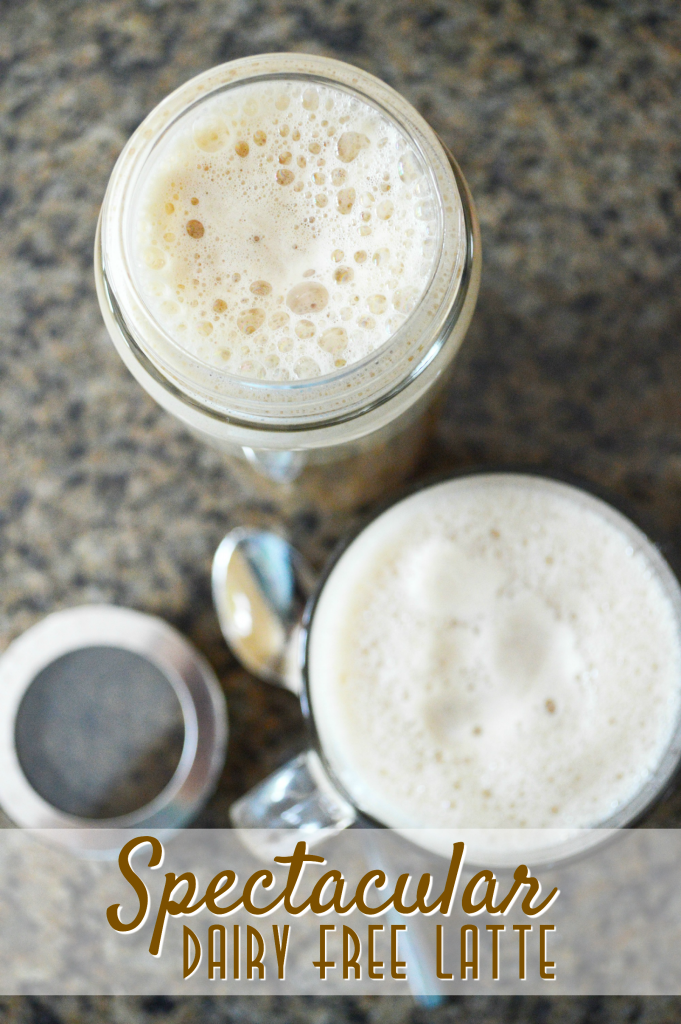 Don't let your allergies keep you from enjoying all the things you love. Find creative and unique ways to enjoy your favorites with alternate ingredients.
If you loved this Dairy Free Latte, you might like these recipes too: