Get your free Alice Through the Looking Glass coloring pages here!
My children have loved the free coloring pages that Disney has offered over the last few years. But not only are they popular with my children, free movie coloring pages have proven to be quite popular overall. Each month I get thousands of searches looking for free coloring pages. Since they are really popular and get thousands of downloads each month, I'm going to keep offering them as long as Disney makes them available to us.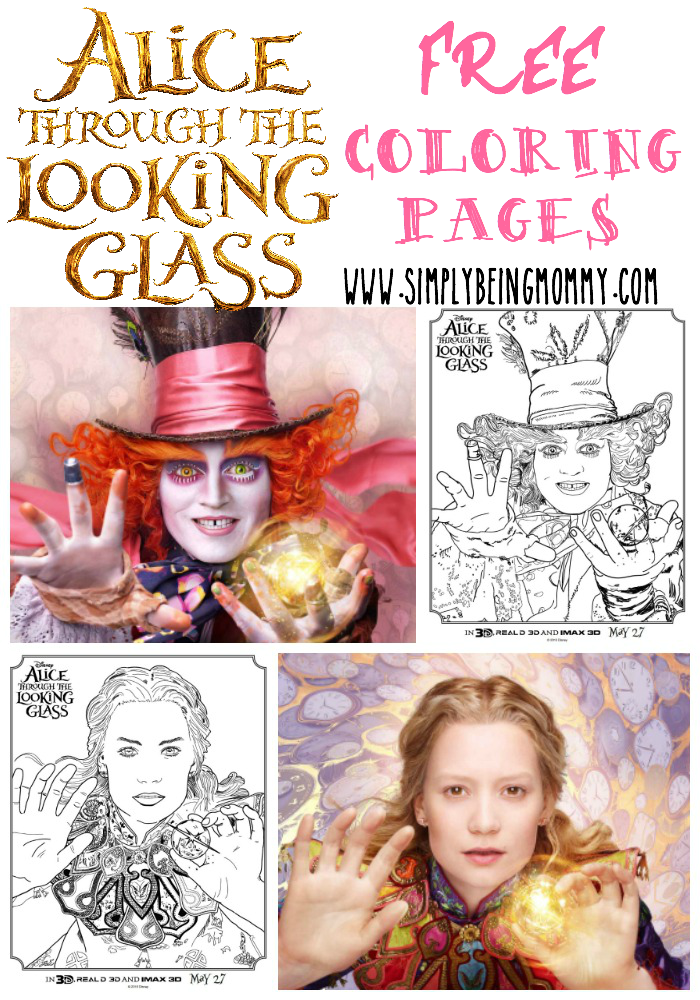 Alice Through the Looking Glass Coloring Pages
This download features 5 Alice Through the Looking Glass coloring pages. I would say two of the coloring pages are for those with more advanced coloring skills, while the other three are more elementary and perfect for all skill levels. These coloring pages are absolutely free to download and you can print as many as you want.
I always keep a bag of free coloring pages and crayons in the car because I never know when they will come in handy. To make it easy, I store all the coloring pages and crayons in a canvas bag and keep it in the back of the vehicle out of the way. I never even know it's there unless I've gone grocery shopping and happen to see it as I put groceries in. It stays out of sight, out of mind, until the kids start acting like they need something to keep them busy.
If you're looking for more free coloring pages, you can print these Finding Dory coloring pages, these Zootopia coloring pages, or these The Good Dinosaur coloring pages.
Buy coloring supplies: