As Halloween draws near, I've busy decorating my house in all things spooky. One of the easiest ways to put a little spook in your home is this cute DIY Halloween Bat Lamp Shade. With things you probably have at home, you can create a spooky lamp for your home this Halloween.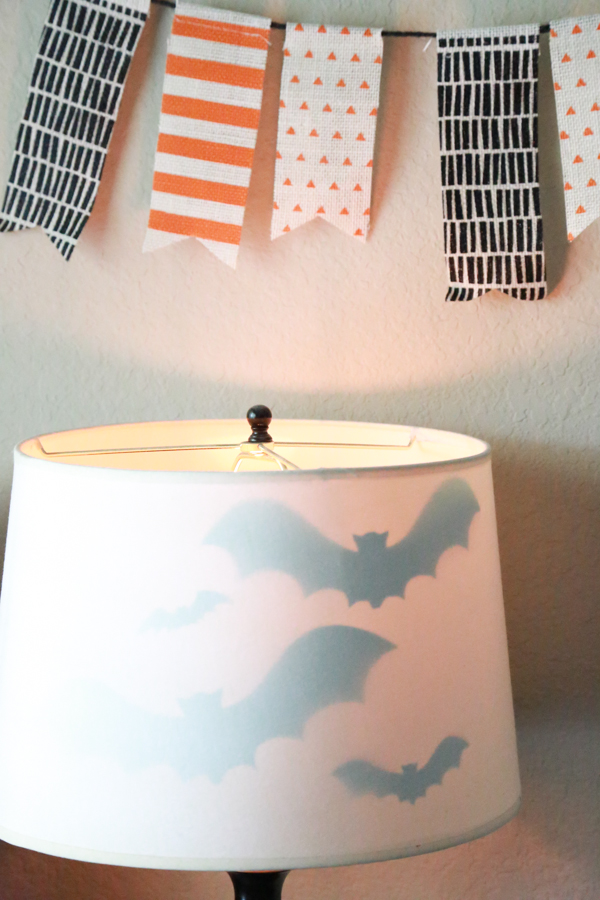 I've made it super simple for you to recreate the Halloween Bat Lamp Shade with these printable bat silhouettes in varying sizes. All you need to do is print, cut, and adhere to the inside of your lamp shade with removable adhesive dots. If you don't have any on hand, you can order from Amazon, or you could probably even use double-sided tape if you have that on hand instead.
How to Make Halloween Bat Lamp Shades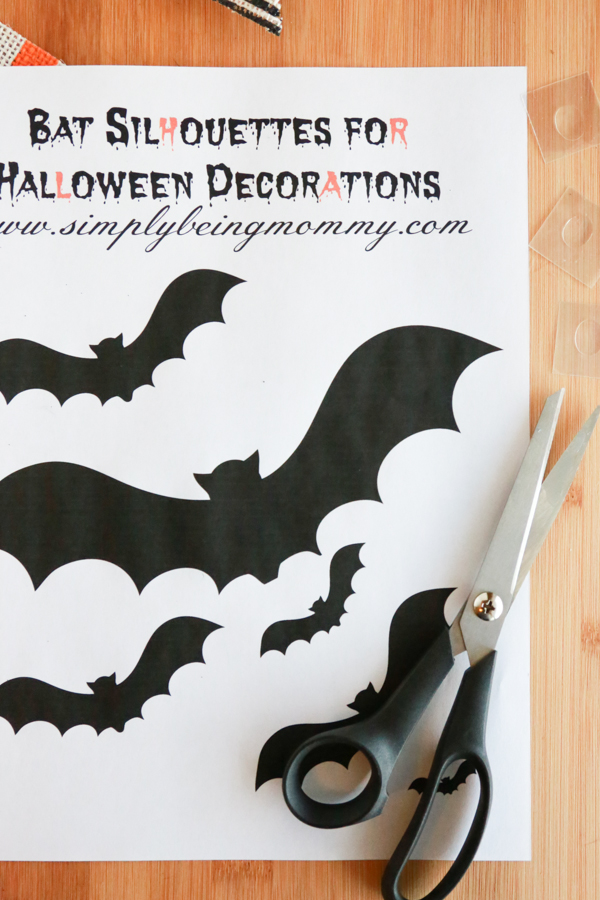 Materials:
Instructions:
Print the free bat silhouettes and cut using scissors.
Place the removable adhesive dots on the front of the bat silhouettes and place on the inside of your lamp shade.
Turn on your lamp for a spooky effect.
Please make sure when doing this project that you take precautions that the paper isn't too close to the light. It could be a fire hazard. If your lamp shade is large enough, or you have a low wattage bulb, this should not be an issue.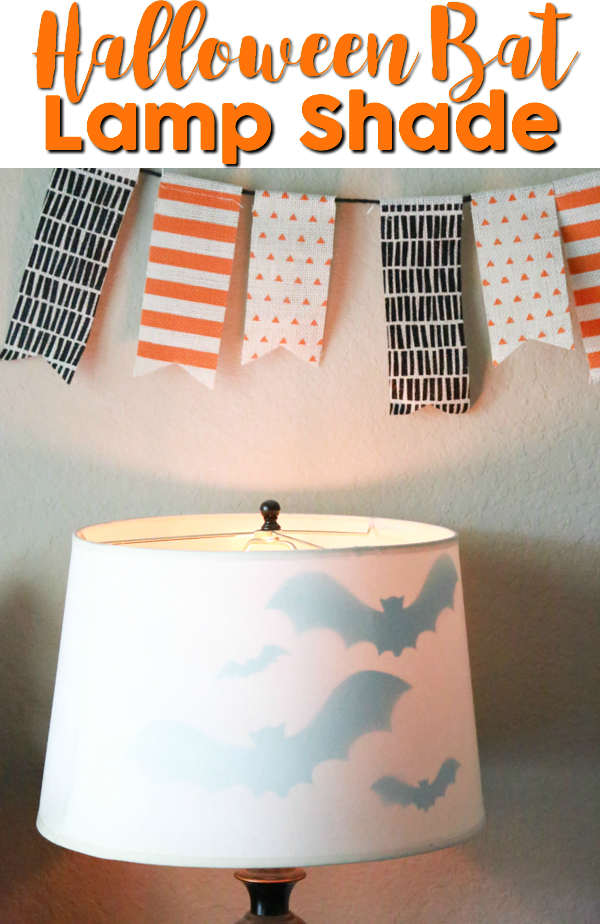 I love that the Halloween Bat Lamp Shade provides just the right amount of spook for Halloween! I have Philips Hue bulbs in my lamps so it's easy to change colors or even the brightest of the bulb to give an even greater spook effect.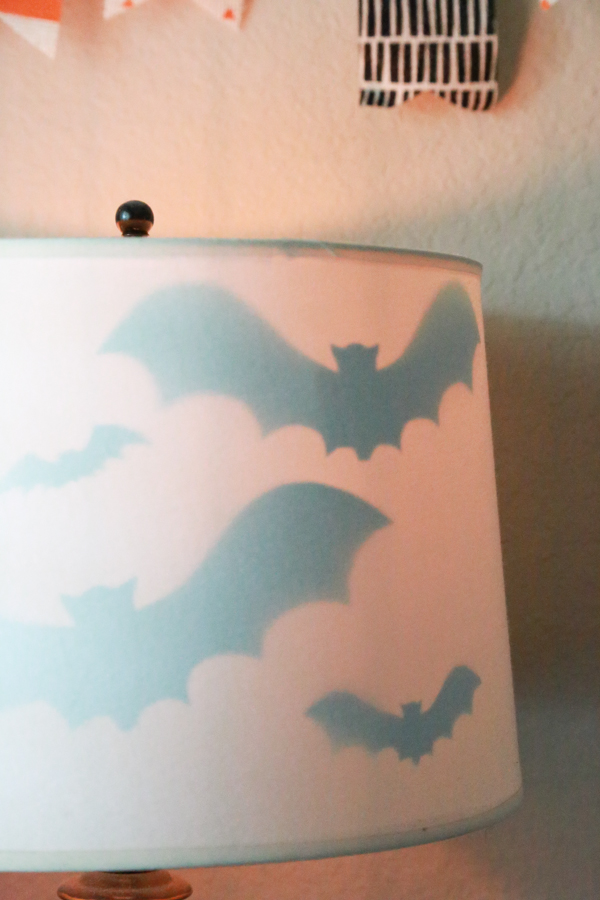 Because this project is really simple, you could have the kids get involved in decorating. The bats are a little difficult to cut out because of all the points and curves, but because they are behind the lamp shade, the cuts don't have to be exactly perfect. If you're a perfectionist, you may have to repeat that over and over to yourself, just like I did.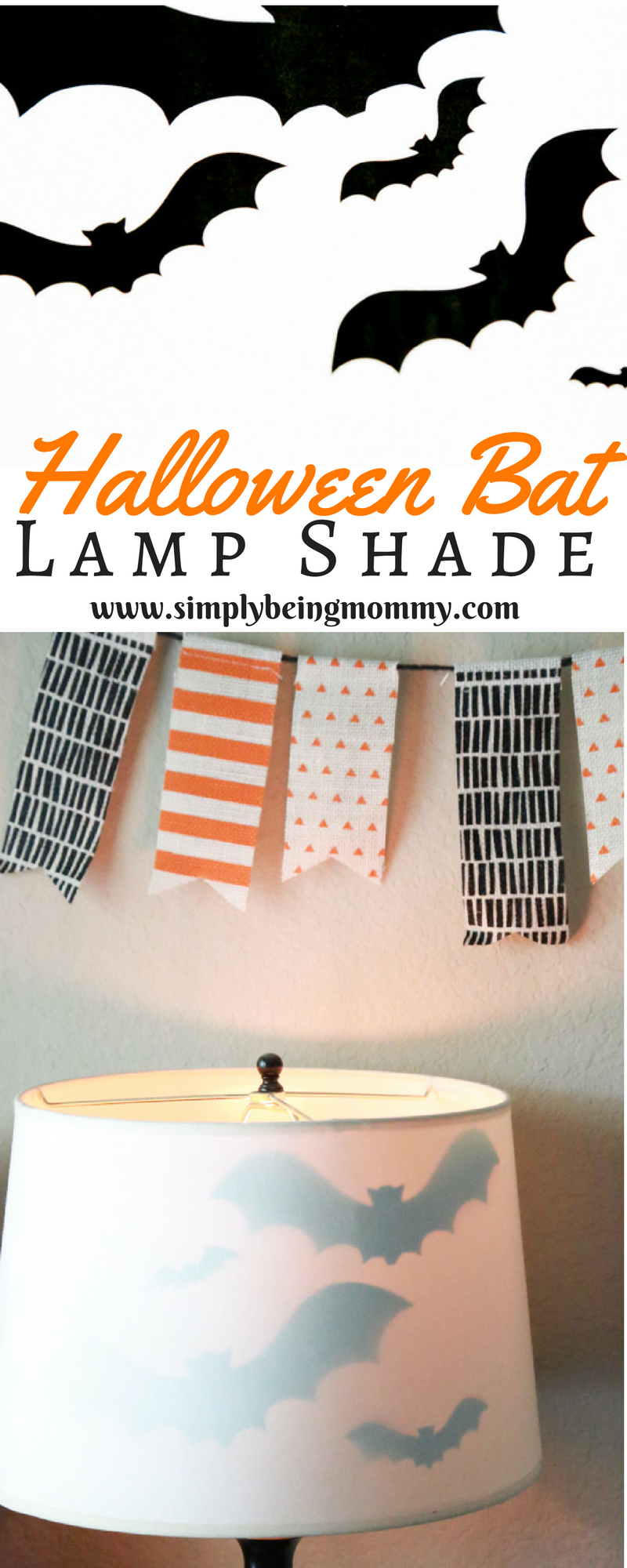 The possibilities and variations of placement is totally up to you. Use more, use less, use whatever makes you happy! I like the bigger ones the best since they are the easiest to cut out, but the smaller ones are great for filling in spaces between the larger ones.
Do you like decorating for Halloween?
Need some more inspiration for Halloween decor and treats? Check out these posts: