My kids look forward to Halloween each year. It's the one day out of the year that I allow them to eat almost anything they want. And boy, do they take full advantage of it. But who am I kidding, so do I. I love all the tricks, but mostly all the treats that come along with Halloween, like these Ghost Blow Pops.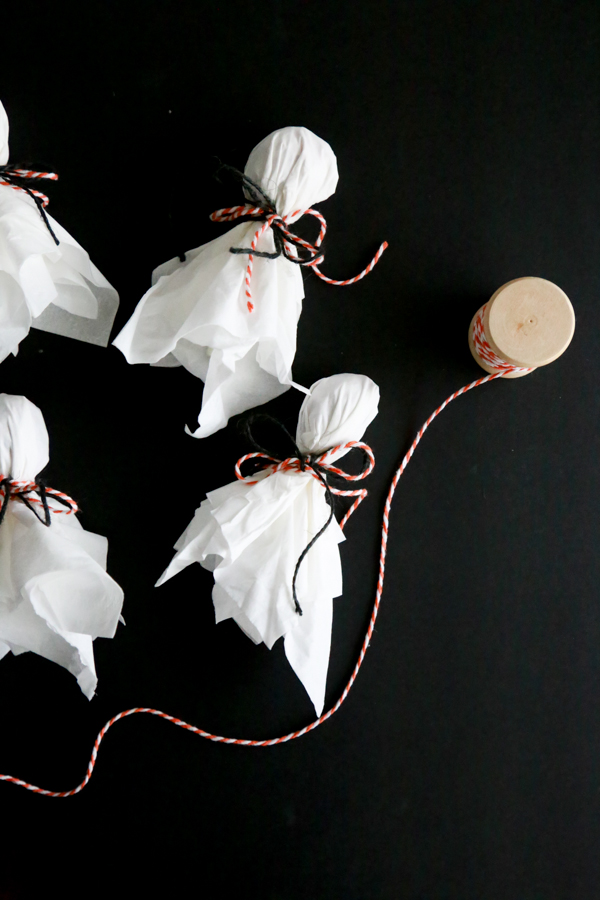 I've seen these made with Tootsie Pops but since I'm a bigger fan of Blow Pops, I decided to do it a bit differently. If you prefer a Tootsie Roll center, go with the Tootsie Pops. They'll pretty much look the same when you're finished.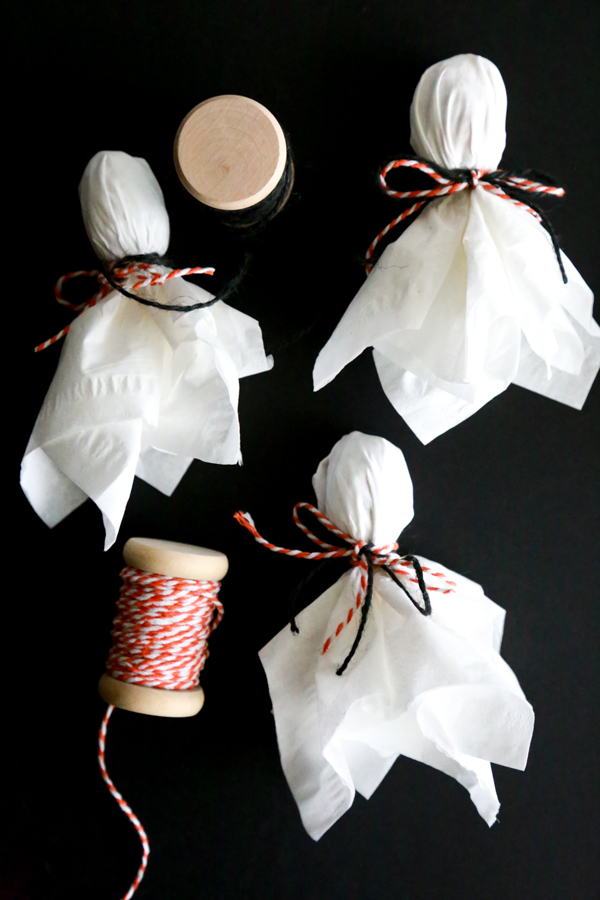 Ghost Blow Pops
These Ghost Blow Pops are so simple to make. They're perfect for class parties, for passing out on Halloween, and for a little festive fun around the house.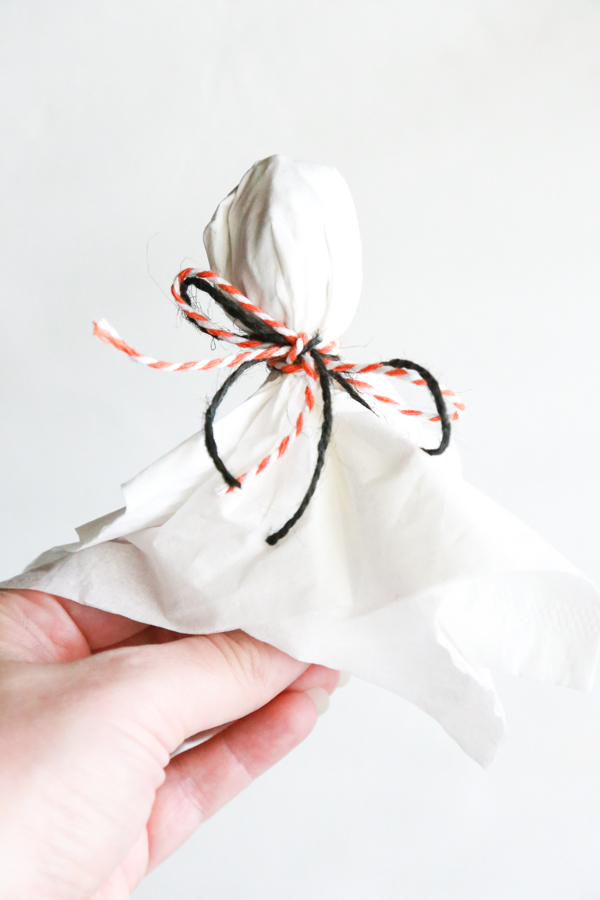 I didn't put any facial features on these Ghosts Blow Pops, but if you would rather have them, go right ahead. You could use stickers, a Sharpie, or even some stick-on googly eyes.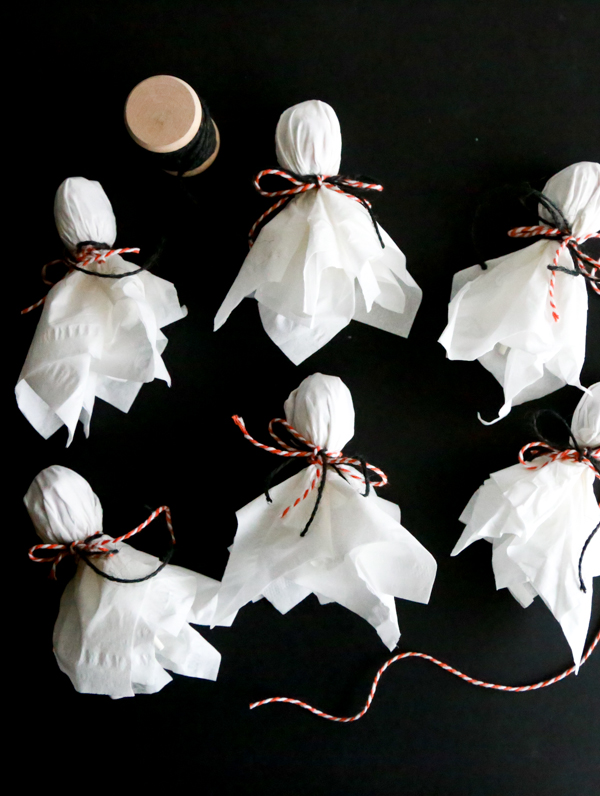 Here is a quick picture tutorial to show you how to make these Ghosts Blow Pops. So simple and easy!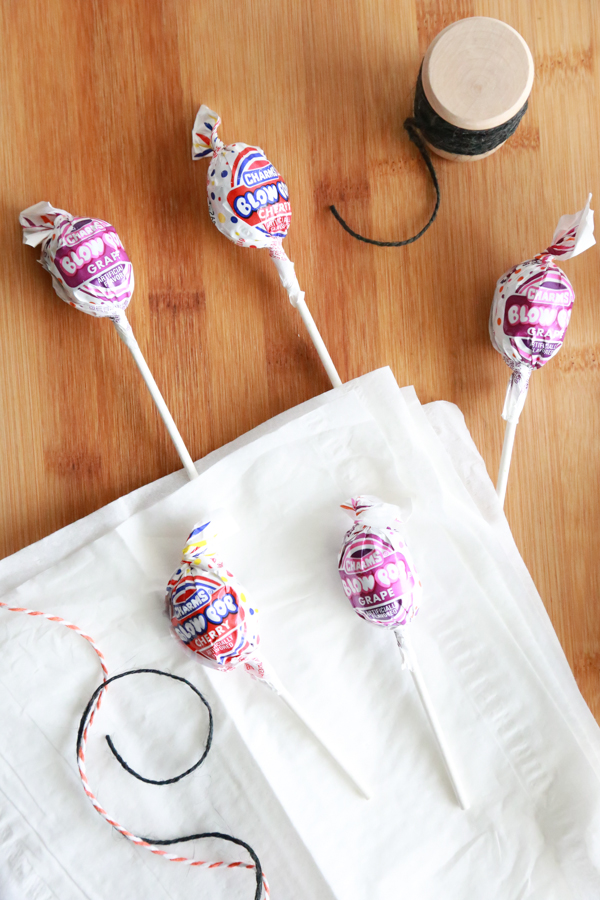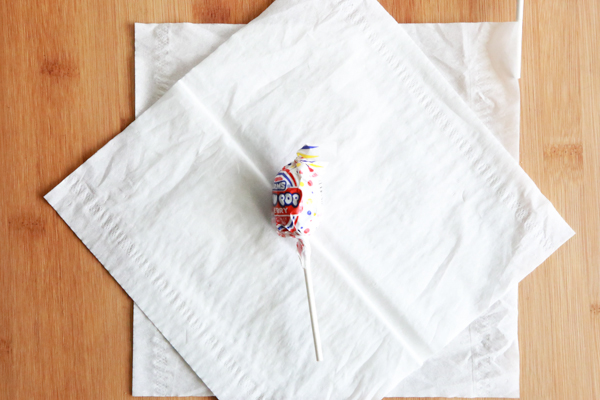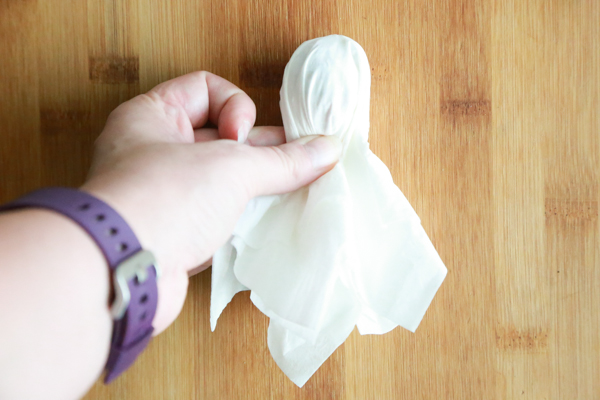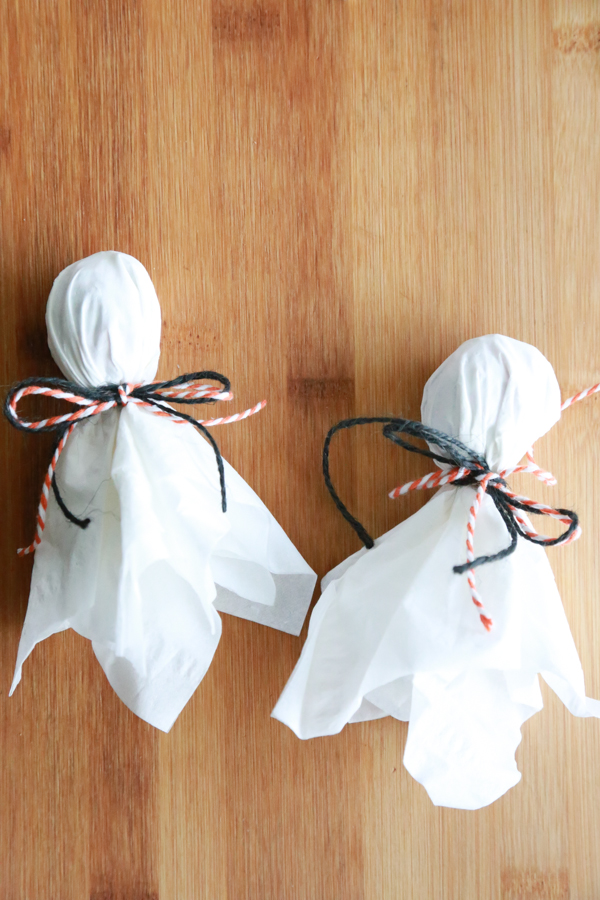 I just love how these turned out. They're just so festive and so so easy. And let's not forget they're really affordable, too.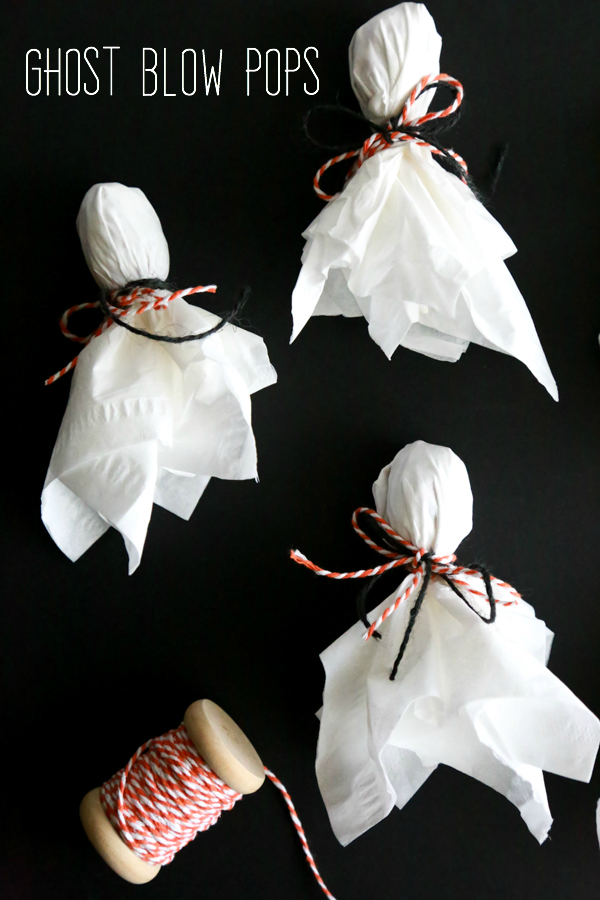 Instructions
For each Blow Pop, lay 2 sheets of Kleenex on a flat surface. Turn the top sheet of Kleenex 90 degrees.
Place the Blow Pop in the center and carefully begin wrapping the Kleenex around the sucker. Be careful not to pull too tight or the tissue will tear.
Gather the Kleenex where the sucker meets the stick. With two pieces of twine (one of each color) tie a tight bow around the neck. Fluff out the Kleenex.
Enjoy the Ghost Blow Pops!
Want more inspiration for Halloween treats? Check these out:
Spooky Halloween Ghosts Pretzels