Have I told you yet how excited I am to be going back to Disney World for the Disney Social Media Moms Celebration?? This year's celebration includes time at both Disney World and at sea on a Disney cruise, so I've been in full-on Disney planning mode. And that includes making these cute Mickey Mouse Clothespin Magnets.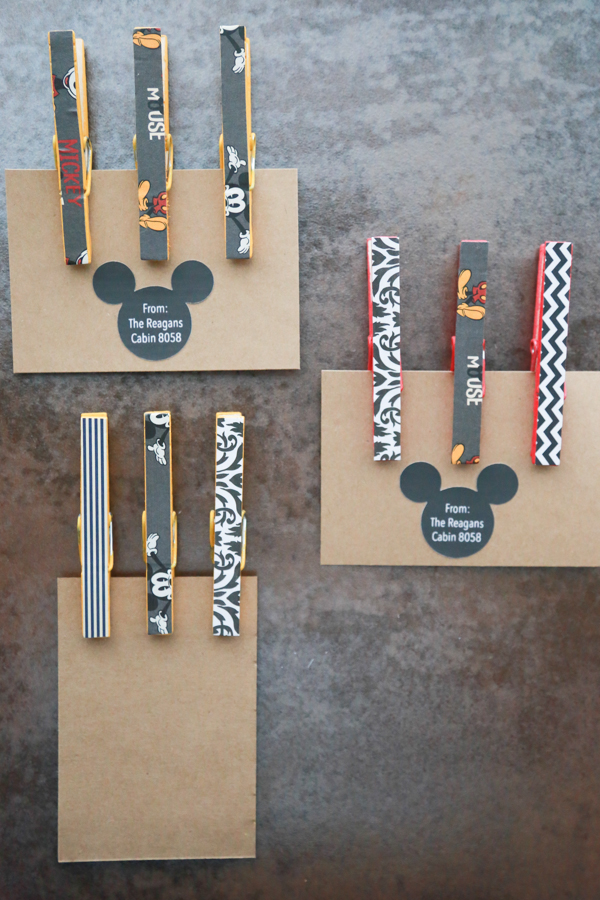 A Disney cruise is different from other cruises we've been on. Some travelers participate in what's called the Fish Extender program. This isn't a program run by the folks at Disney, but rather by Disney fanatics, like me. The short story is you are paired with a group of about 10 to 20 other staterooms and you exchange gifts on the cruise. These gifts can be anything you want them to be. I bought some gifts thanks to Etsy and I also made some. These Mickey Mouse Clothespin Magnets are some of the gifts I made. The best part, they're super cheap to make and they'll make a great way to display your family's Disney vacation memories once you get back.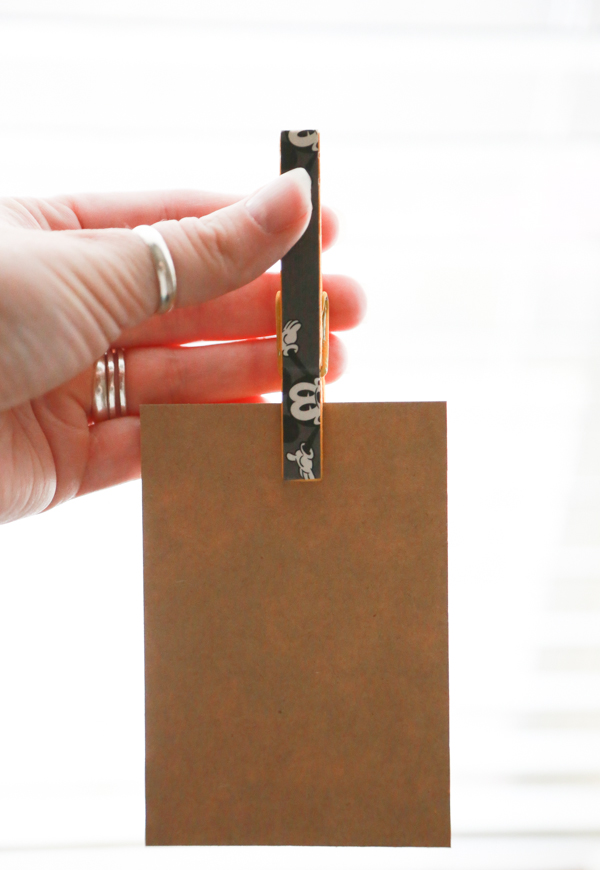 Since I loved the way these turned out, I wanted to share just how easy it is to make these Mickey Mouse Clothespin Magnets.
Mickey Mouse Clothespin Magnets
Materials:
coordinating scrapbook paper
paper cutter or scissors
paint (I used yellow and red because it coordinated well with my papers)
paintbrushes
hot glue gun
hot glue sticks
magnets
Instructions:
Paint one side of the clothespin with paint color of choice and set on a safe surface, like an old piece of cardboard, to dry. Once the first side is dry, flip over and paint the other side. Place back on the surface and allow to dry completely.
While the paint is drying, cut scrapbook paper into strips that will fit on the face of the clothespins. If you have a paper cutter it will be easier and faster to cut all the strips, but scissors also do the trick, it just takes a little more time.
Once the paint is completely dry, apply a small amount of Mod Podge to the back of the scrapbook paper strips. Carefully place on one side of the painted clothespin. Gently press down to make sure it sticks on the clothespin. Apply a thin layer of Mod Podge over the top of scrapbook paper, paying extra attention to the edges. Set aside and allow to dry.
Once the Mod Podge is dry, apply magnets to the back of the finished clothespin with a hot glue gun. Set aside until glue firms up.

I'm honestly disappointed that I didn't make enough for me to have a set on my refrigerator. I am in love with the way these adorable Mickey Moust Clothespin Magnets turned out.
Want more Fish Extender gift ideas? How about these Disney cruise inspired DIY hair ties using fold over elastic? They're super easy to make and would be a perfect gift for the gals in your Fish Extender group.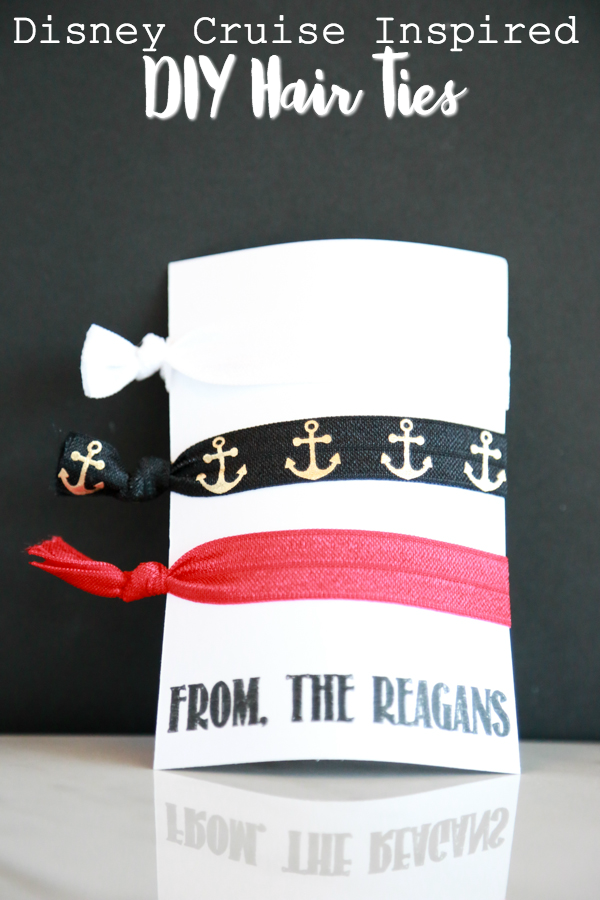 Need more Mickey in your life? Check out these posts: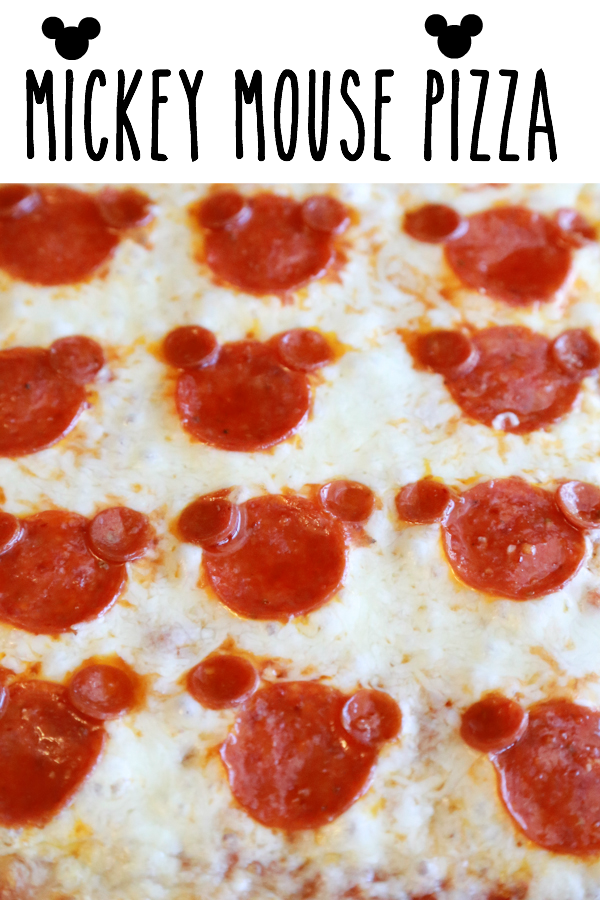 DIY Bleached Mickey Mouse Shirt