My family and I realize how incredibly blessed we are to live the life we live. There is always food in the pantry and refrigerator and we never worry about where our next meal will come from. So when SUBWAY® Restaurants and Social Moms invited me to be part of the "You Share. We Share." program, I was thrilled to be able take one day to talk about the Houston Food Bank and the work it does within my community.
But what's even greater, it's not just here within my community. There are charities right in your community that can use your help! From now through August 31st, SUBWAY® Restaurants located in USA and Canada will be partnering with local charities to give back to their communities. There are more than 7,800 restaurants participating in the US and Canada. When you eat at SUBWAY® Restaurants in the Houston area on the weekends this summer, a percentage of sales, up to $50,000, will go to your local charity.
This is such an easy way to support those less fortunate while feeding your family.
As America's largest food bank, the Houston Food Bank distributes food and other necessities to nearly 600 hunger relief charities in 18 southeast Texas counties. More than 800,000 people each year are positively affected by the work of the Houston Food Bank. In 2008, the Houston Food Bank merged with End Hunger Network, a Houston-area food rescue organization, making a more effective use of community resources by working together as one unit. In the 2013-2014 fiscal year, the Houston Food Bank distributed 59 million nutritious meals food and other necessities. Their goal is to expand service to the community to 100,000,000 nutritious meals by 2018.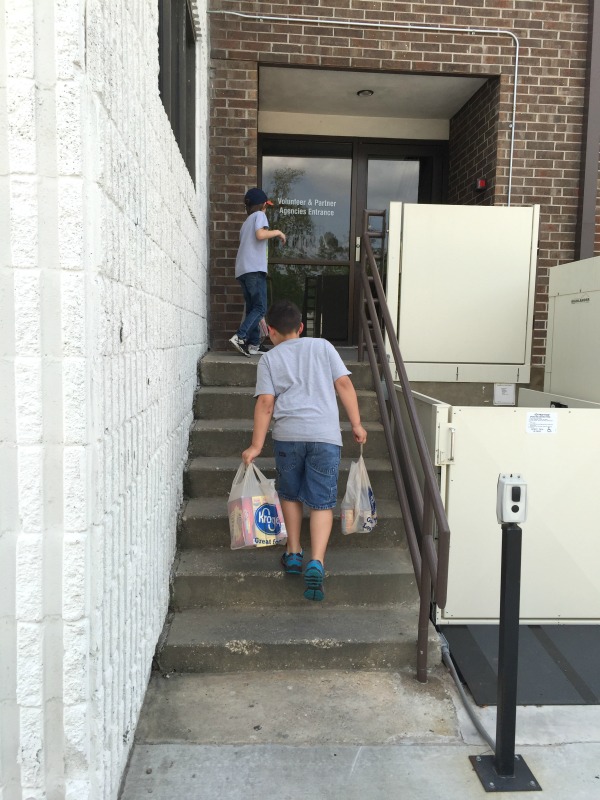 I'm constantly working with my children to make them aware of those that are suffering around us. We donate food to food banks in our area, we donate blankets, socks and jackets in the winter, we hand out bags filled with easy snacks and personal care items to homeless people we come across while we're out and about. I want my kids to grow up with a heart to help others.
I am so moved by the work that the Houston Food Bank does for those in need in my community. So when you're looking for somewhere to eat during the weekends this summer, I ask that you go eat a delicious sandwich at a locally owned and operated SUBWAY® Restaurants franchise (find your store here). You can follow the Houston Food Bank on Facebook, Twitter, and YouTube and learn more about SUBWAY® Restaurants' "You Share. We Share." initiative here.
This blog post is part of a paid SocialMoms and SUBWAY® Restaurants blogging program. The opinions and ideas expressed here are my own.