Oh my goodness, y'all. I'm so excited that I have a friend who is a health nut and makes some of the best healthy recipes. She's not a blogger so she doesn't have an outlet to share her recipes, but she so kindly sends them to me to share. What a good friend, right? I mean, just take a look at this Vegan Baked French Toast. Seriously. I'm dying over here. These photos…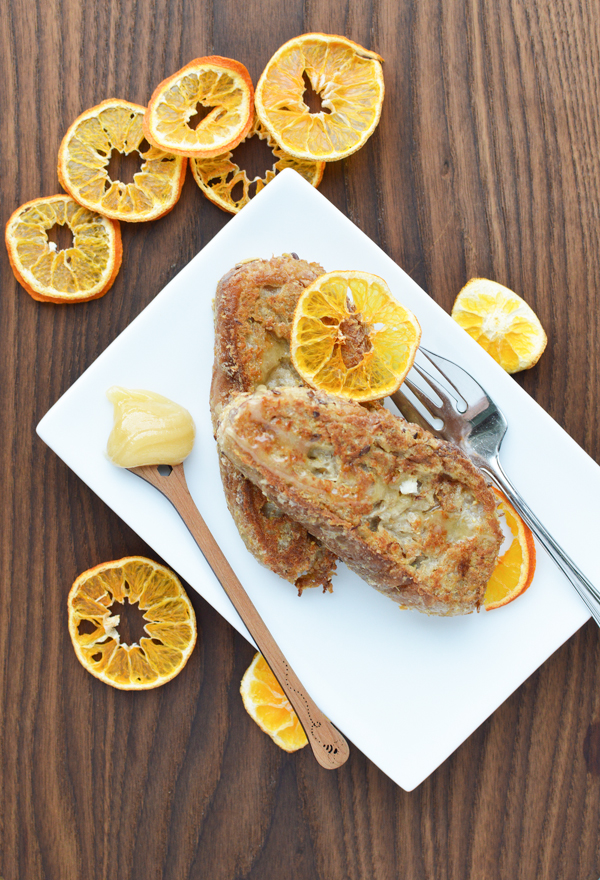 I'll take a portion … or three. I can't get over how delicious this Vegan Baked French Toast looks. So, lets get to the recipe! That's all you came here for anyway!
Vegan Baked French Toast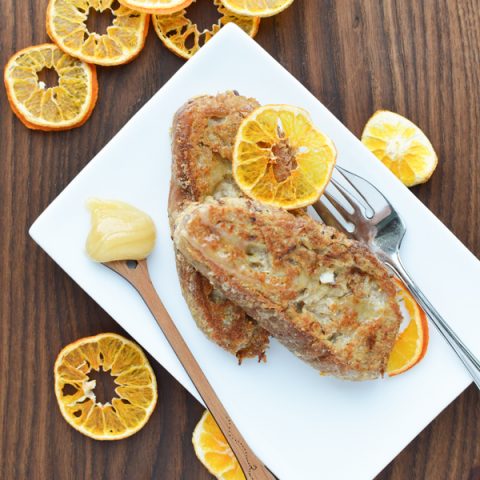 Vegan Baked French Toast
Ingredients
1 standard sized loaf of day old ciabatta bread (hit the clearance shelf at your local bakery!)
4 cups coconut and almond milk blend (Califia Farms is a great brand to try)
3 - 4 tablespoons ground flax meal
¼ cup pure maple syrup
juice and zest from one small citrus fruit
coconut oil for pan cooking
Instructions
Day Before
About a day ahead of time slice the bread into 1 - 1.5 inch thick pieces and let dry out (you don't need or want it to be rock solid but pretty dry). Or if you are looking to make it in a pinch, you can toast the slices on the lowest setting on your toaster.
In a large jar or measuring cup, combine the maple syrup and most of the almond milk. Reserve about 1 cup of almond and coconut milk; heat then mix in the flax meal. Stir well and let rest to absorb the liquid. You'll want a very thick mixture, typically this takes about 10 to 15 minutes. Then mix into the rest of the coconut almond milk and maple syrup.
About 8 to 12 hours before planning to serve pour enough of the liquid mixture into the bottom of an oven safe dish. Then lay the crusty bread slices flat into the liquid. Pour enough of the liquid over the slices to completely wet (but not fill up the actual dish). Let rest for about 15 minutes and then flip the bread slices over. Cover and chill until morning.
Day Of
Preheat the oven to 400 degrees.
Heat a large nonstick pan to medium and melt some coconut oil. When it is hot, add slices of the soaked bread and lightly fry to brown, flip and repeat. Then place back in the same oven safe dish and bake for about 10 minutes.
Serve immediately.
Notes
I didn't specify a yield because it depends on the size of the loaf you use.

This Vegan Baked French Toast is spectacular hot out of the oven, chilled for later in the day, and its even perfect for freezing and heating up again in a pan weeks later.
We don't eat a vegan diet, but regardless of your eating preferences, I think we can all agree that this Vegan Baked French Toast looks so appetizing. The photos do such a great job of making me want to grab a piece and give it a try.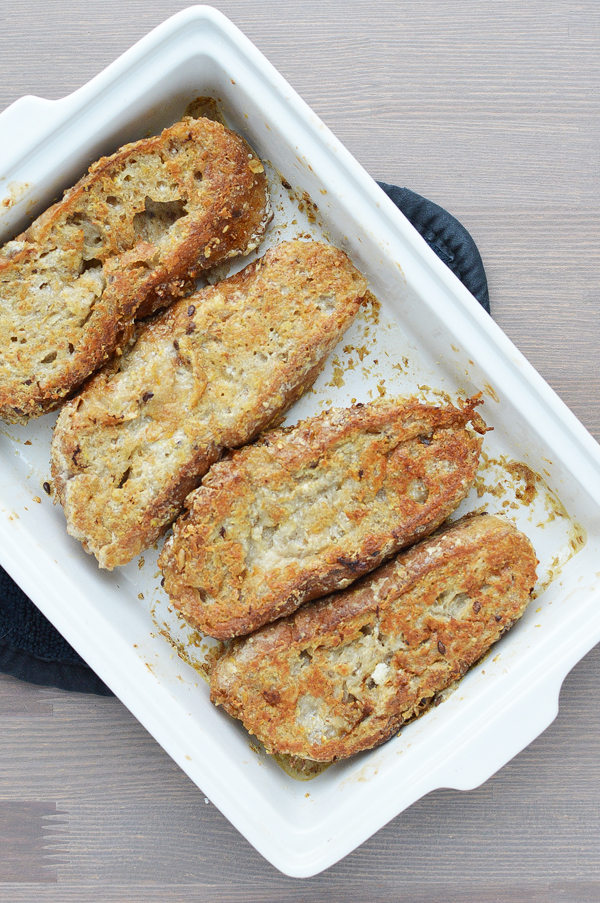 What's really great about this Vegan Baked French Toast is that when you prepare it the day before, it's a quick and easy breakfast or brunch the next day. I find that doing the prep work the night before helps the next morning when I'm feeling groggy and tired and not really feeling like cooking.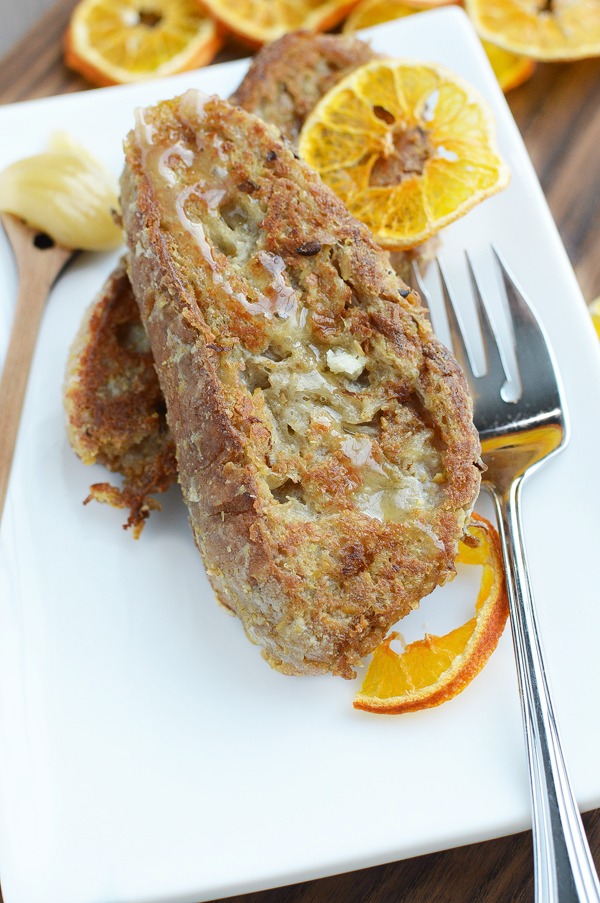 Don't have time to visit the store for your recipe ingredients? Take advantage of free two-day shipping with Amazon Prime and have your items delivered straight to your door. It's super simple and you can do all your shopping in your pajamas. Not that I do that or anything.
I'm not one for long drawn out recipes. I like to keep things simple and easy so that I can focus my attention on other things. Even if you're not a professional chef, with recipes like this Vegan Baked French Toast, you can feel like one.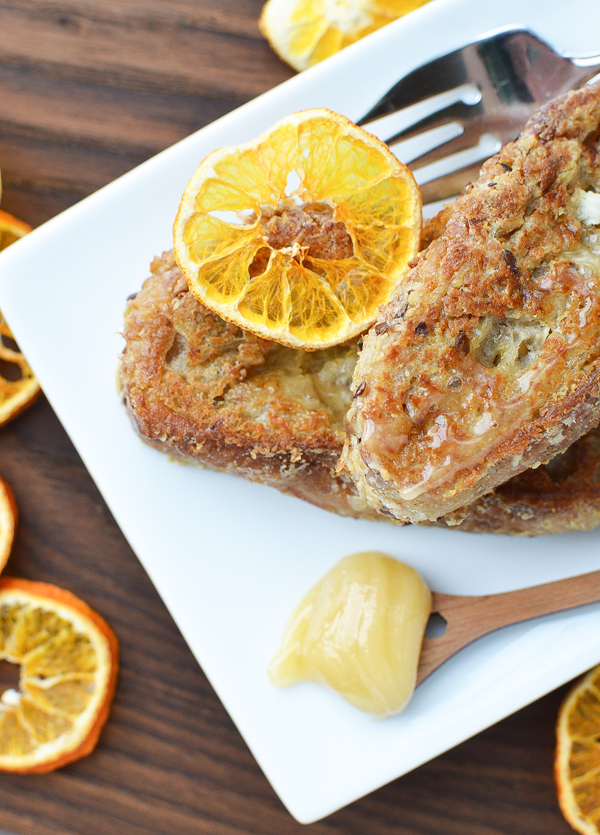 Want more french toast recipes? Here are some of our other favorites: