Five simple, but sometimes forgot about, reasons to vacation close to home. I'm honored to have partnered with Extended Stay America for this post.

My family loves to travel. We like experiencing new places, finding new ways to have fun together, and just the spontaneity of being out of our normal, every day routine.
During spring break we had several options for a vacation, but in the end, we decided on a vacation close to home for several different reasons.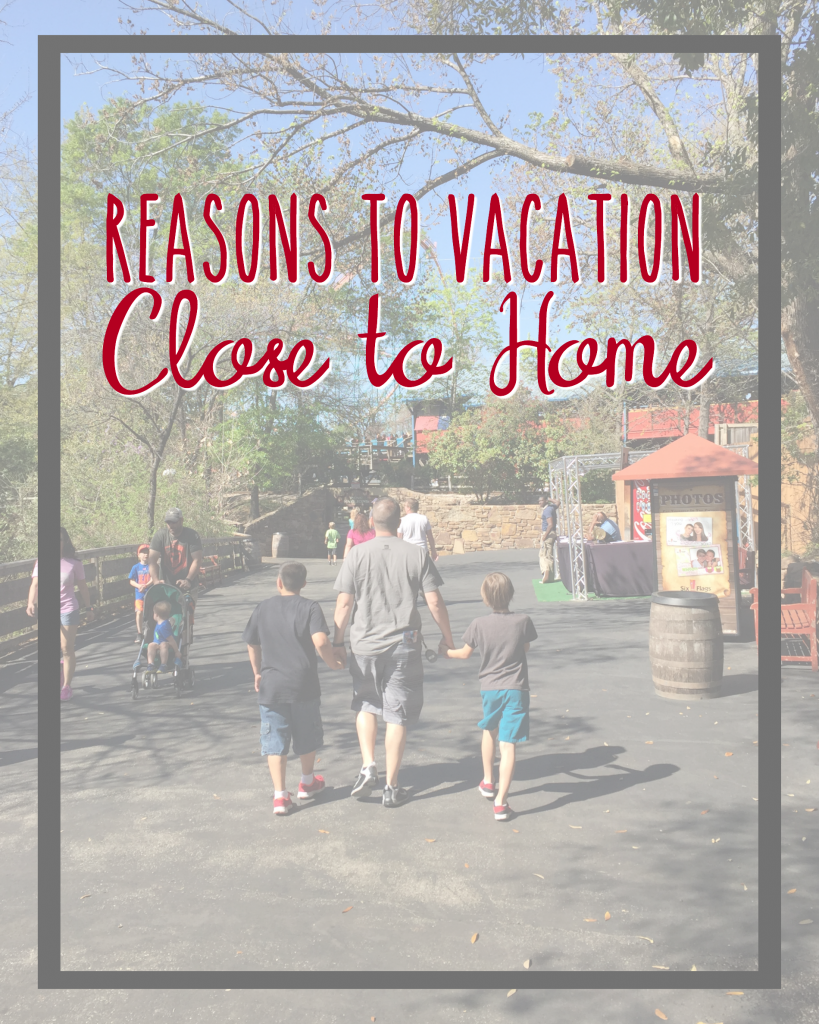 5 Reasons to Vacation Close to Home
Less travel time, more fun time. Life is busy. There is no denying that. And I know most families are over scheduled, over booked, and just flat out tired. Vacation is supposed to be fun, not stressful. When vacationing close to home, there is less travel time, resulting in more fun time. If you are flying to your destination, you can plan on one entire day being used up by traveling.
It's easier on the budget. With gas prices as low as they are, driving to your destination is definitely much cheaper than flying. Take away the checked luggage fees and the rental car fees and you can definitely see how vacationing closer to home is easier on the budget.
Pets can travel along easily. I have a black lab that loves coming along for the ride. There is no way that I would travel with him if we had to fly. The thought of him being in the bottom of the plane with the luggage not only terrifies me, but I'm sure it would terrify him as well. Just make sure you book a room that allows pets. (Extended Stay America does!)
Knowledge of the area. Unless you're traveling hours and hours away, it's very likely that you already have at least a little knowledge of the area. This will make it easy when booking the hotel, planning activities, etc.
Easier to handle those unexpected life events. During spring break, one of my children started coming down with something. Nothing terrible or anything, he just wasn't feeling well. We were able to change our plans and leave early without any type of penalties. We were due to check out on Friday morning, but decided to head out Thursday afternoon. We were able to get home quickly so that he could be in the comfort of his own home as he recovered.
I'm sure there are many more reasons to vacation close to home, but these were the five that helped us in deciding where we were going for spring break.
What are your reasons to vacation close to home?
More travel inspiration can be found here: