My house looks like Christmas just came in and exploded everywhere. I don't think there is a nook or  cranny that hasn't somehow someway been touched by the Christmas elves. Even the kitchen has transformed into a Christmas Wonderland offering yummy treats like this Easy White Chocolate Peppermint Fudge.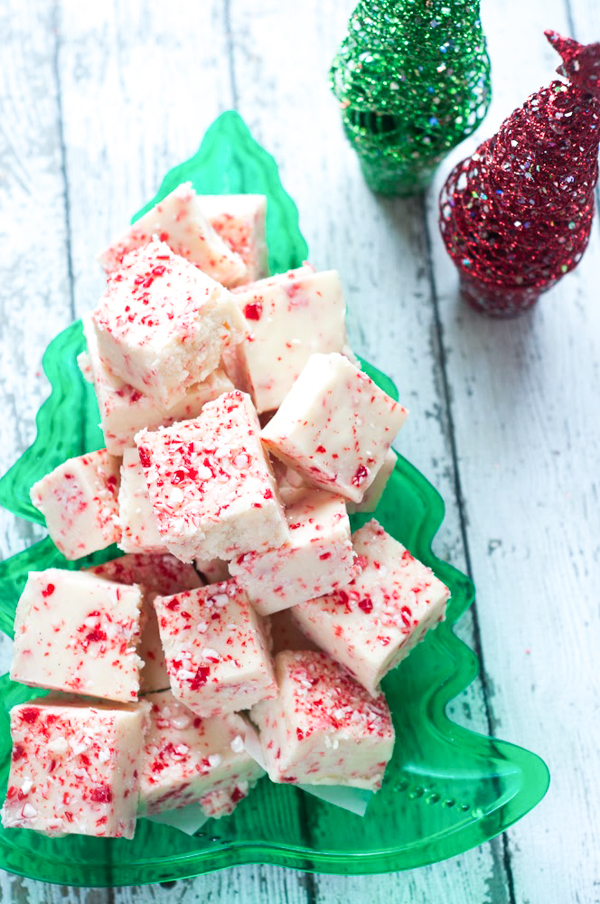 I love this time of year because it's perfectly acceptable to make Christmas treats every single day. And if you make Christmas treats, then it's also perfectly acceptable to eat those Christmas treats.
I mean, they can't go to waste — right?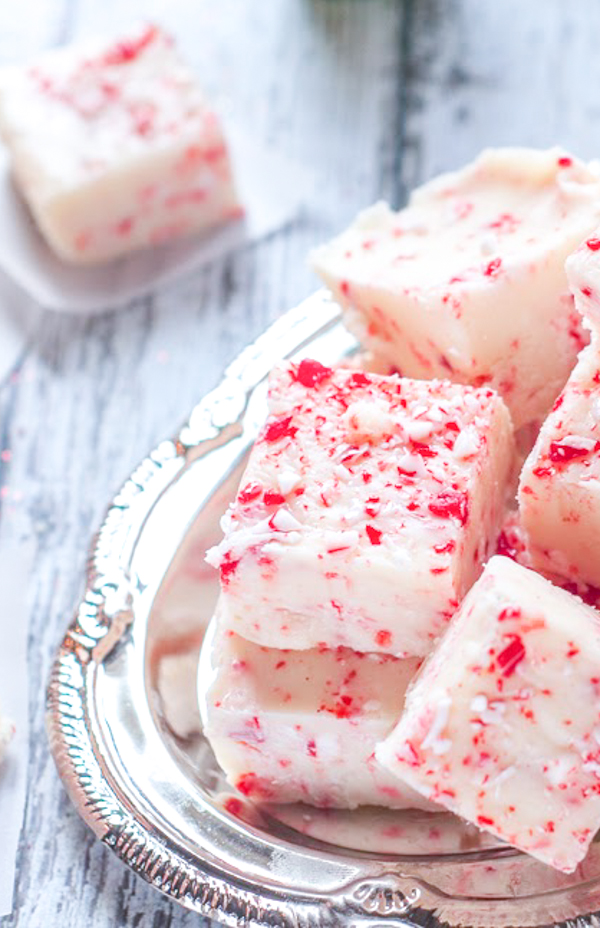 I like to surprise my friends and family with homemade goodies all month long. Especially easy goodies like this Easy White Chocolate Peppermint Fudge. It's seriously so EASY to make which makes it one of my favorites! Me and easy recipes go together like peanut butter and jelly, ya know!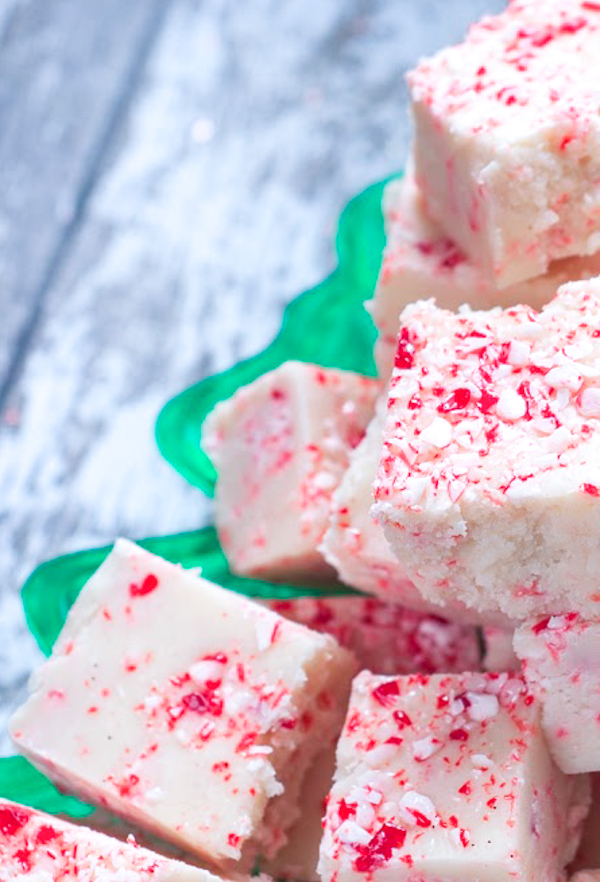 Looking for something festive but that doesn't come loaded with calories? Try making this Homemade Peppermint Sugar Scrub. It also makes a great gift but doesn't pack on any extra pounds.
So, how easy is this Easy White Chocolate Peppermint Fudge? It's EASY! Y'all, I promise.
---
Before you being making this Easy White Chocolate Peppermint Fudge, you'll need a few pantry supplies. I've curated a list of ingredients that you can order on Amazon Pantry and have delivered straight to your door! Doesn't that sound fabulous? Get the groceries you need without running to the store with kids in tow!

Ghirardelli Premium White Baking ChipsGet it now!
Eagle Brand Sweetened Condensed MilkGet it now!
Watkins Peppermint ExtractGet it now!
Wilton Peppermint Crunch SprinklesGet it now!
Reynolds Baking Sheets Parchment PaperGet it now!
Stainless Double BoilerGet it now!
---
Easy White Chocolate Peppermint Fudge
Easy White Chocolate Peppermint Fudge
Ingredients
16 oz. white chocolate chips OR almond bark
1 can (14 oz.) sweetened condensed milk
½ cup unsalted butter, softened
1 teaspoon peppermint extract
1 cup crushed peppermint candy (candy canes or buy premade bags to save time!), divided
Instructions
Line 8X8 pan with wax or parchment paper
Line pan with wax or parchment paper; set aside. Melt white chocolate, butter, and condensed milk in a double broiler (or sauce pan on top of another pan of simmering water) over medium heat; stirring constantly until fully melted. Remove from heat.
Add peppermint extract and ½ of the crushed peppermint candy. Pour mixture into prepared pan and top with remaining crushed peppermint candy.
Chill for at least 5 hours or overnight in the refrigerator (the longer the better).
Cut into 36 squares and serve.
Didn't I tell you it was so easy to make? The hardest part (for us anyway) is waiting for it to get firm in the refrigerator.

There are so many easy ways to bring the flavors of the holidays into delectable little treats. Want more inspiration? Check out these fun recipes.
Christmas Tree Rice Krispies Treats
Chocolate Covered S'mores Pops