This is a partnered post with HP. As always, all opinions are my own.
Over the last couple of months I've really enjoyed getting to know my HP Spectre13 Ultrabook and HP ENVY 5530 e-All-in-One printer.  I've been using them to do little projects around the house, like the New Years Photo Props and the Easy Countdown to Christmas Garland. Now that Valentine's Day is just around the corner, I used them both to create this extremely cute Easy Valentine's Be Mine Banner.
Easy Valentine's Be Mine Banner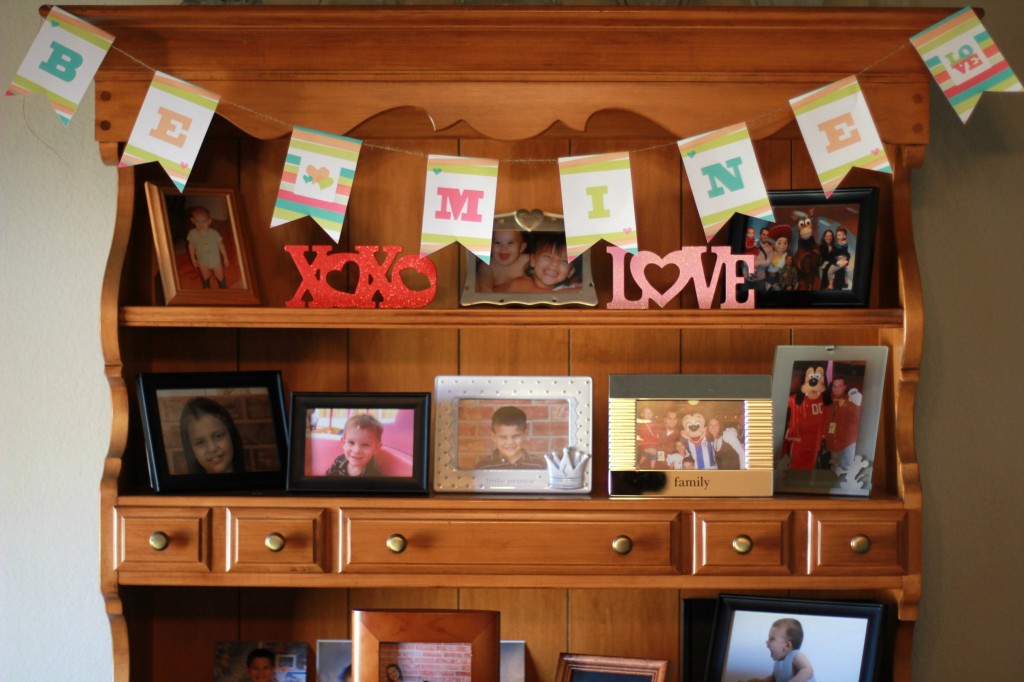 This Easy Valentine's Be Mine Banner is cheap and easy to make and shouldn't take you more than about 20 minutes or so to complete. All you'll need is a computer, internet access, printer, white card stock, scissors, twine or jute, and tape. I'm sure you probably already have most of those items so this very well could be an almost free project you can do with the kiddos.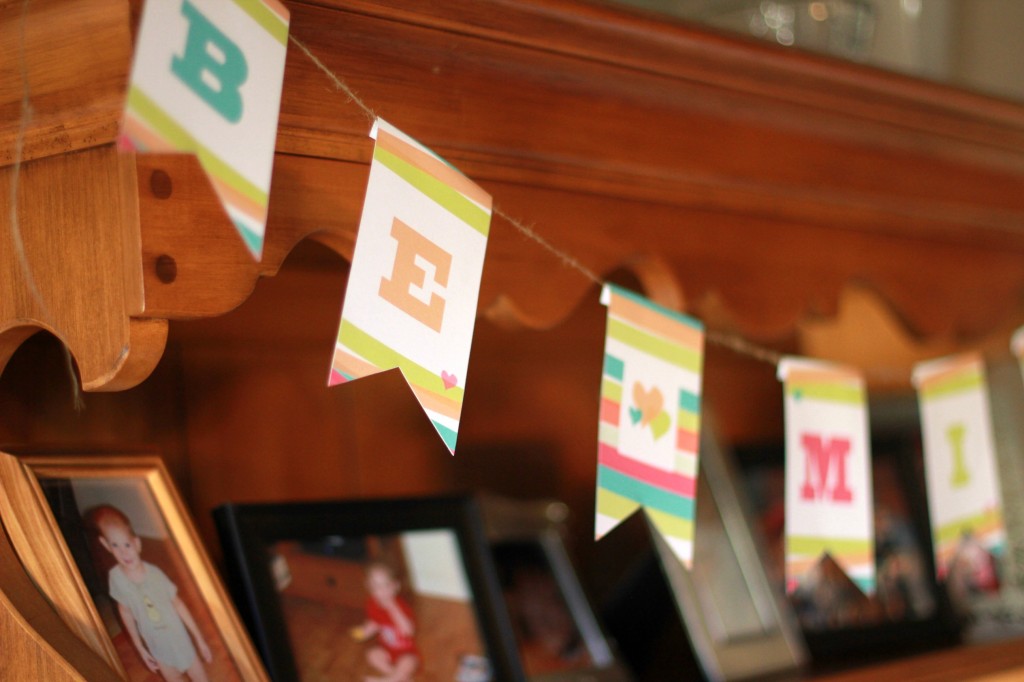 I've been using Snapfish at Home to create all these fun projects and it's addicting because it makes it so easy!  There are so many options for each holiday throughout the year that you don't have an excuse not to get your craft on.
I absolutely adore the look of this Easy Valentine's Be Mine Banner on the hutch in our entryway. The colors are nice and bright and it fits in perfectly with the Valentine's Day theme. Before I printed out the banner onto my white card stock, I was a little nervous about how well the printer could print the bright colors. As you can see the HP Envy 5530 e-All-in-One printer did a phenomenal job! And since this printer is equipped with HP Instant Ink, I don't have to worry about running out of ink before my next project.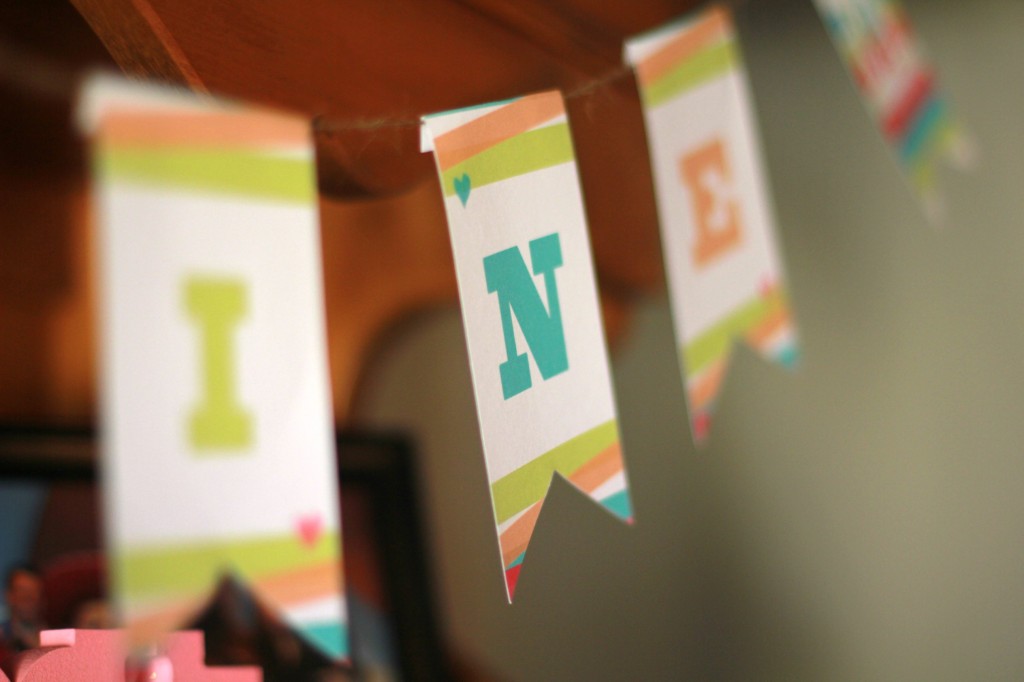 Want to make this easy Valentine's Be Mine Banner?
Supplies Needed
Computer
Internet Access
Printer
White Card Stock
Scissors
Twine or Jute, ribbon or yarn
Tape
Directions
Print the free Valentine's Day Printable onto white card stock. If you are going to be hanging your banner where both sides will be visible, make sure to print extras of the last page and glue to the back of the other pages so that one side will be the letters and the other side will be the print. OR, if you have the HP Envy 5530, just print the pattern on the back of each page. It's super easy and the printer does all the work for you.
Cut along the solid lines of each little flag (there should be eight). Carefully create a crease along the dotted lines of each flag.  Get your twine (or whatever you'll be using) and fold flags over and secure with a piece of clear tape.
Hang your creation wherever you'd like and smile at your handy work.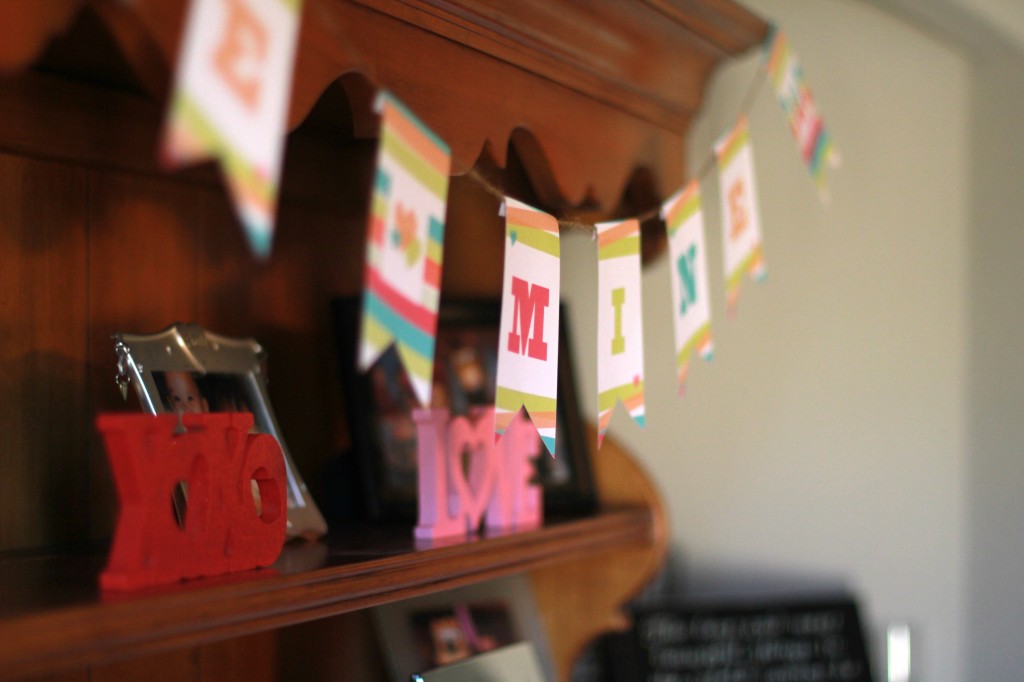 This is such an easy project and I love the little bit of Valentine's Day flare it has added to my entryway.
What fun crafts are you working on?
Need more Valentine's Day inspiration? Here are some other great ideas for Valentine's Day: