When I'm hosting parties for the holidays, I like to keep things easy. I want to spend as much time as I can with my loved ones rather than slaving away in the kitchen preparing food. That's why easy Christmas desserts are like my BFF around the holidays. Everybody gets to the enjoy the sweetness they love and I get to not spend so much time in the kitchen. It's a win-win, y'all!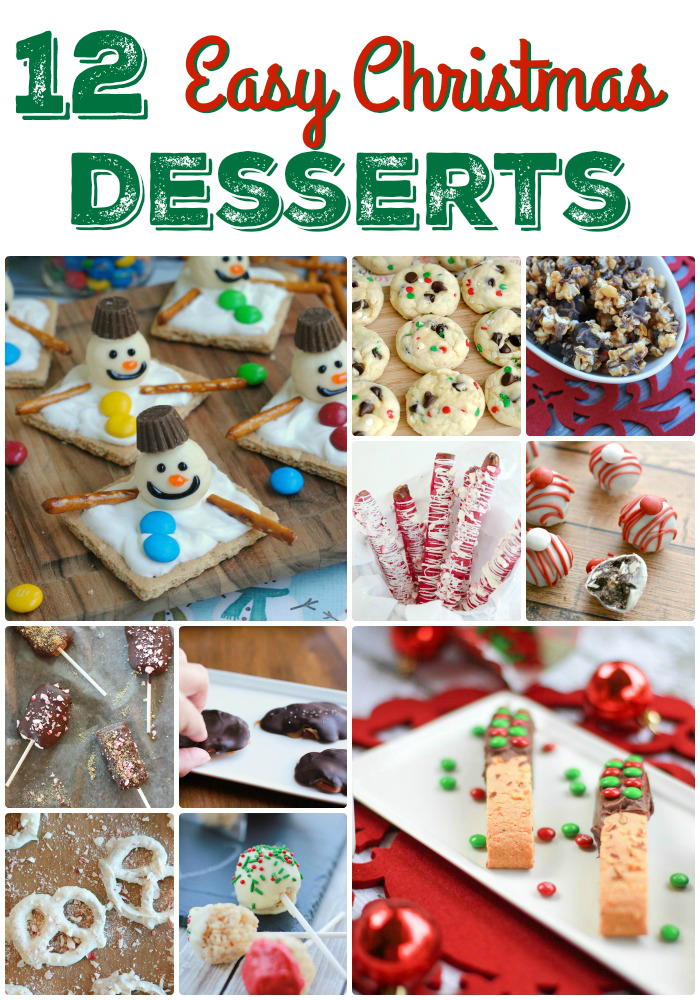 Just in case you needed some ideas for easy Christmas desserts, I wanted to put them all in one spot for easy referencing. I've even included a few from fellow bloggers!
Easy Christmas Desserts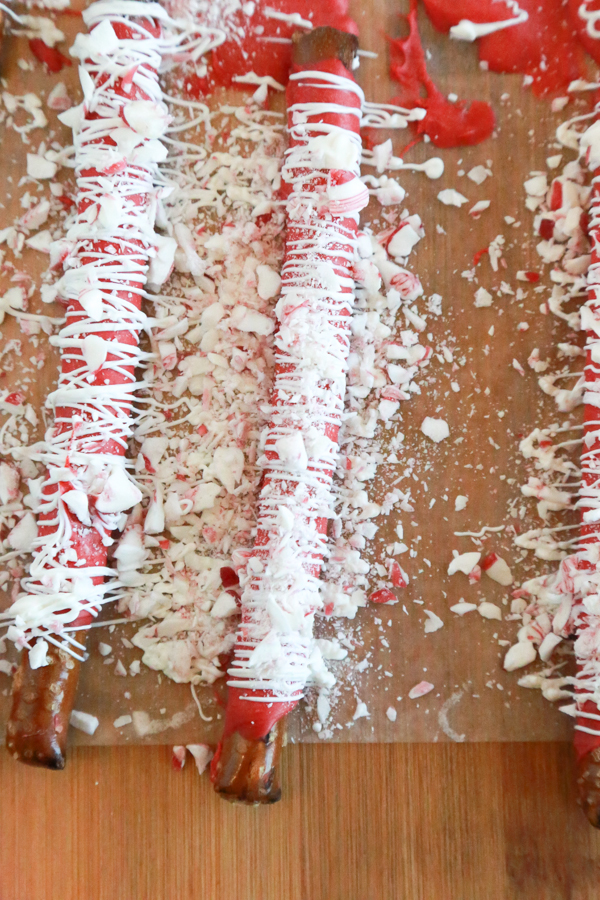 Peppermint Bark Pretzel Rods // These decorated pretzel rods are perfect for parties or gift-giving. The sweet and salty combination gets me every time.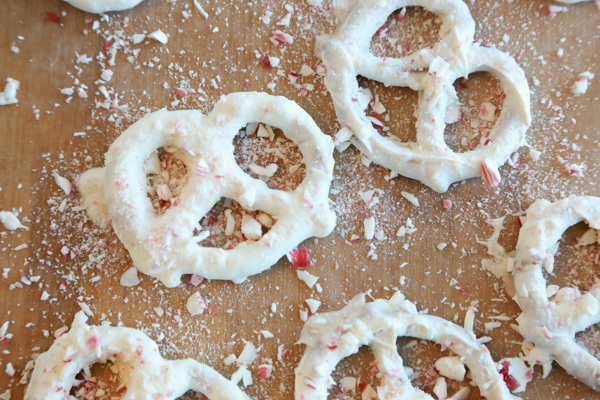 Peppermint Bark Pretzels // Much smaller than the Peppermint Bark Pretzel Rods, these gorgeous little pretzel twists look just as good coated in crushed peppermint.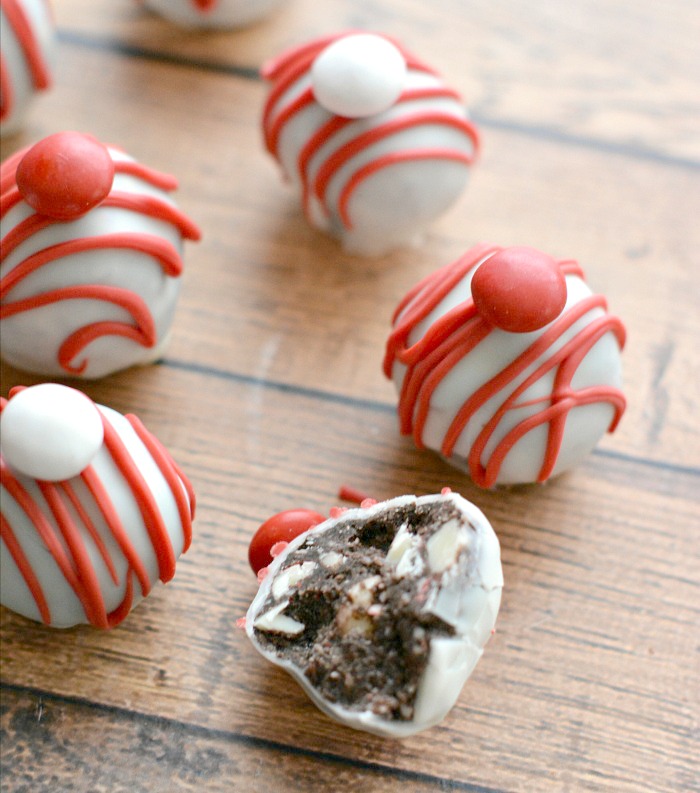 White Chocolate Peppermint Cookie Balls // Aren't these just as cute as a button? I love the use of a festive M&M on top!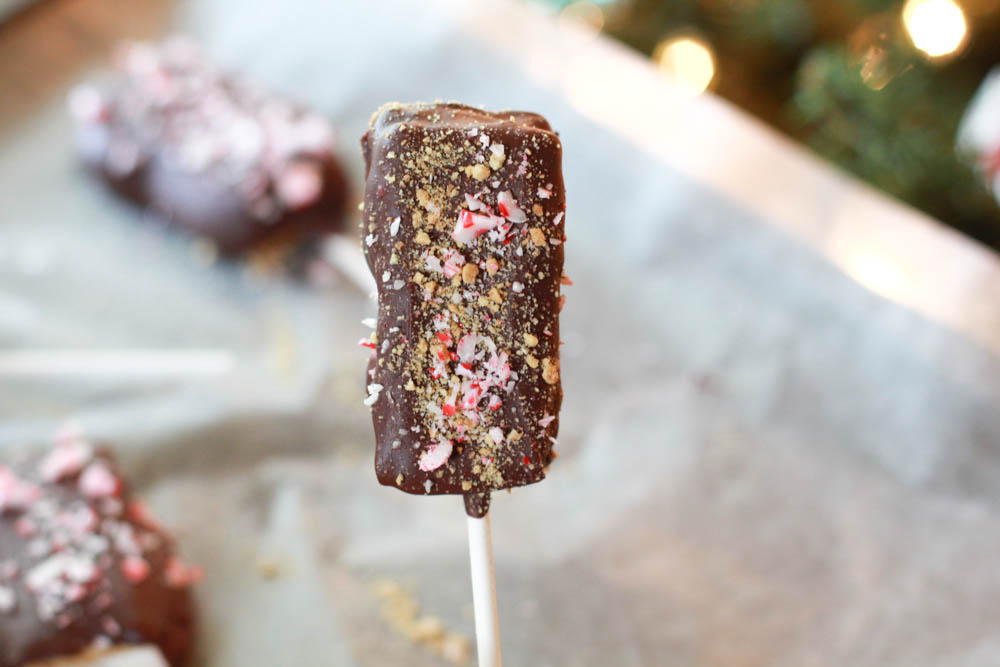 Chocolate Covered S'mores Pops // Can you see the trend here. I'm kind of a peppermint fan. These delicious little pops are the perfect holiday treat.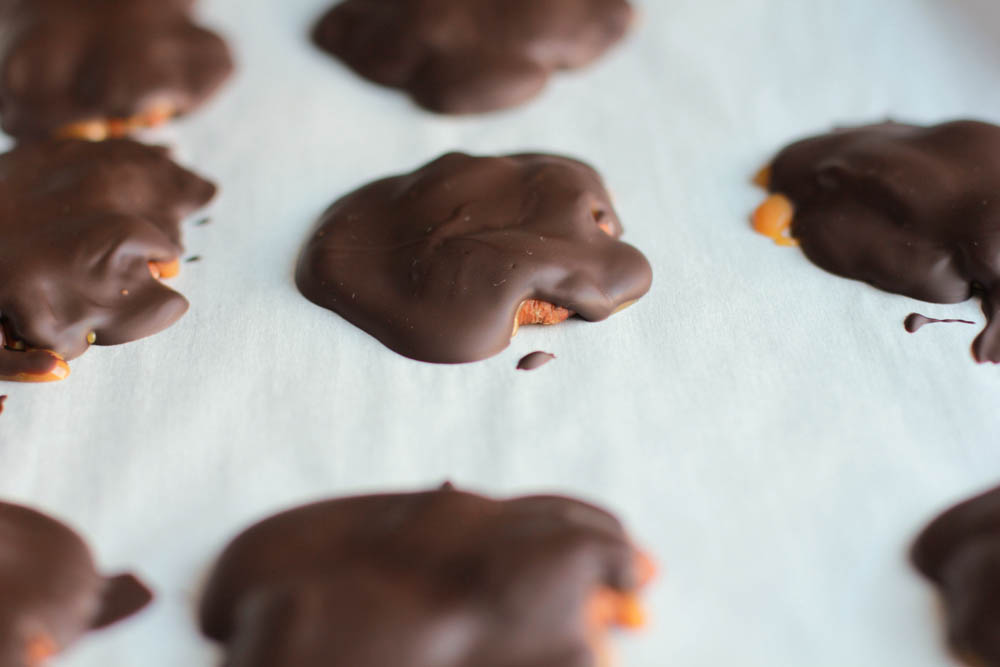 Homemade Dark Chocolate Turtles // Oh my chocolate, y'all! Easy to make homemade dark chocolate turtles. Yummo!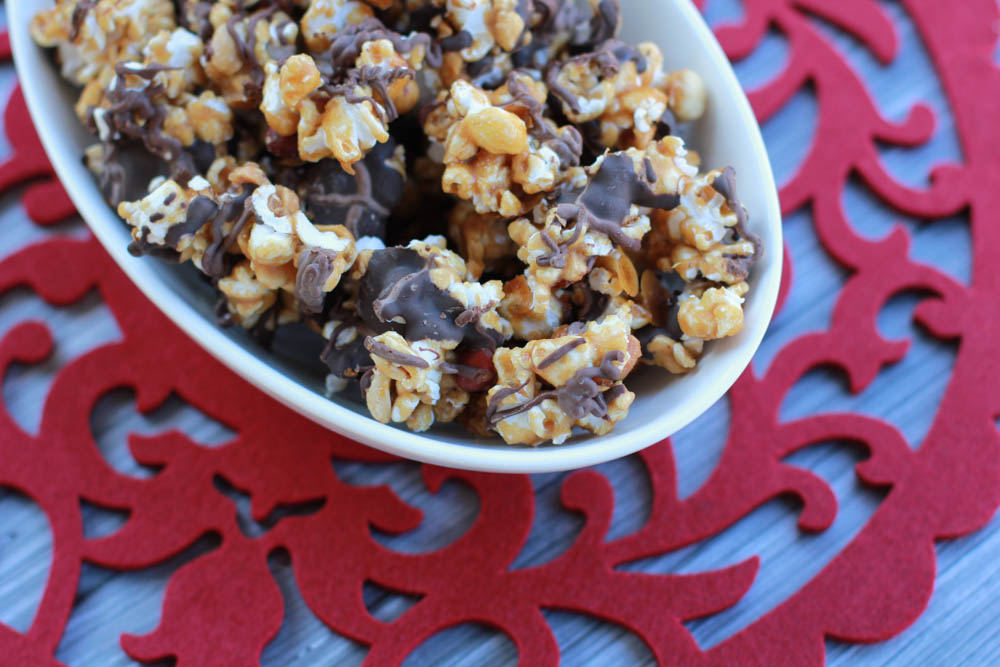 Reindeer Munch // This is not a treat for the reindeer, folks! This is a treat to be enjoyed by the human variety and it's so good!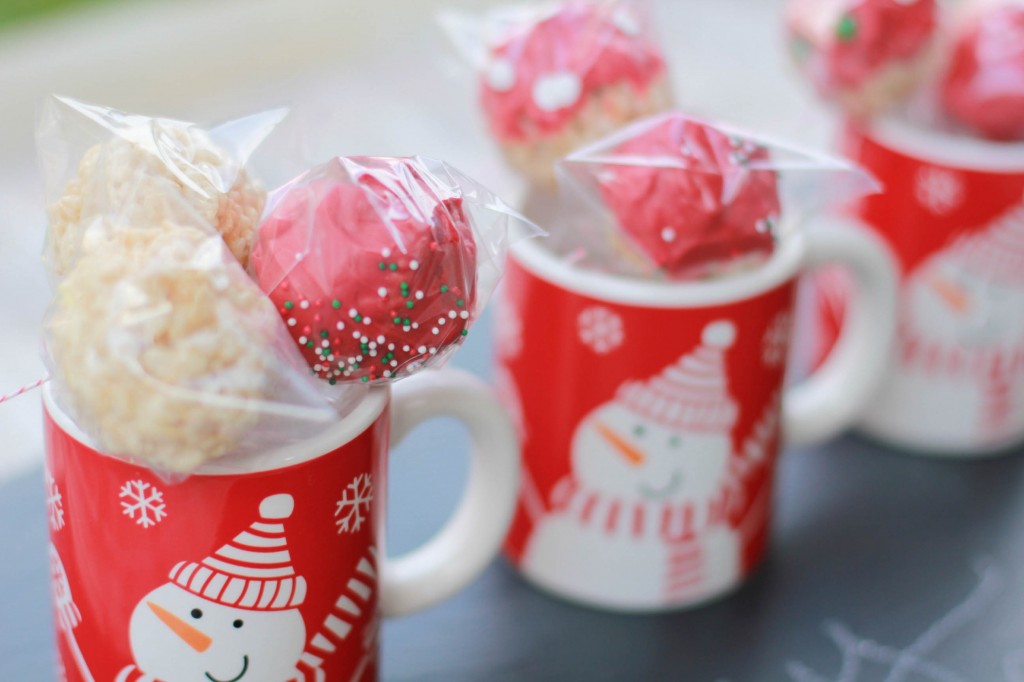 Rice Krispies Pops // If you love Rice Krispies, you'll love these adorable little Rice Krispies Pops!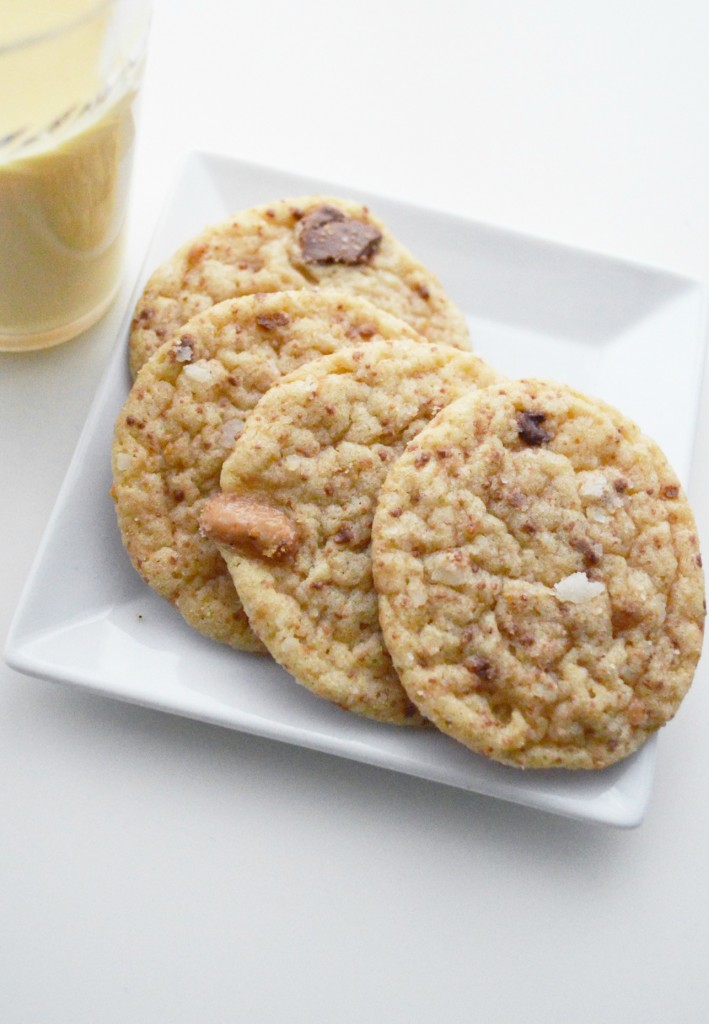 Rolled Toffee and Coconut Cookies // With pieces of toffee and coconut throughout, you'll definitely want more than one of these cookies.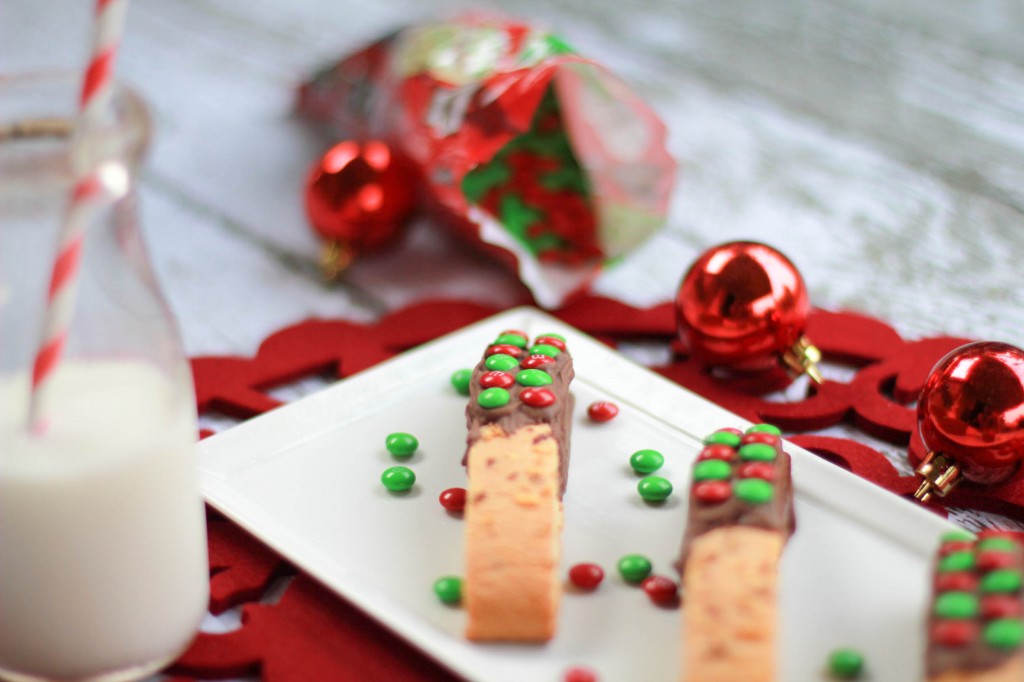 Deck the Halls Biscotti // Spruce up store bought biscotti by dipping in chocolate and topping with festive mini M&M's. Such an easy Christmas dessert.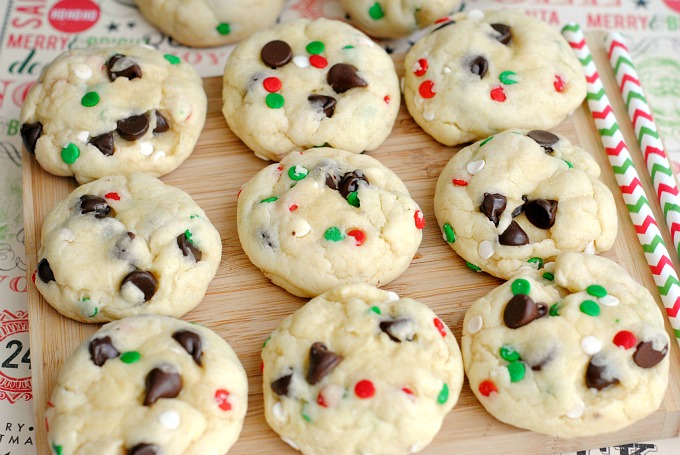 Cake Mix Chocolate Chip Santa Cookies // Chocolate chip, sprinkles, and cake mix … I don't think there will be any leftover for Santa.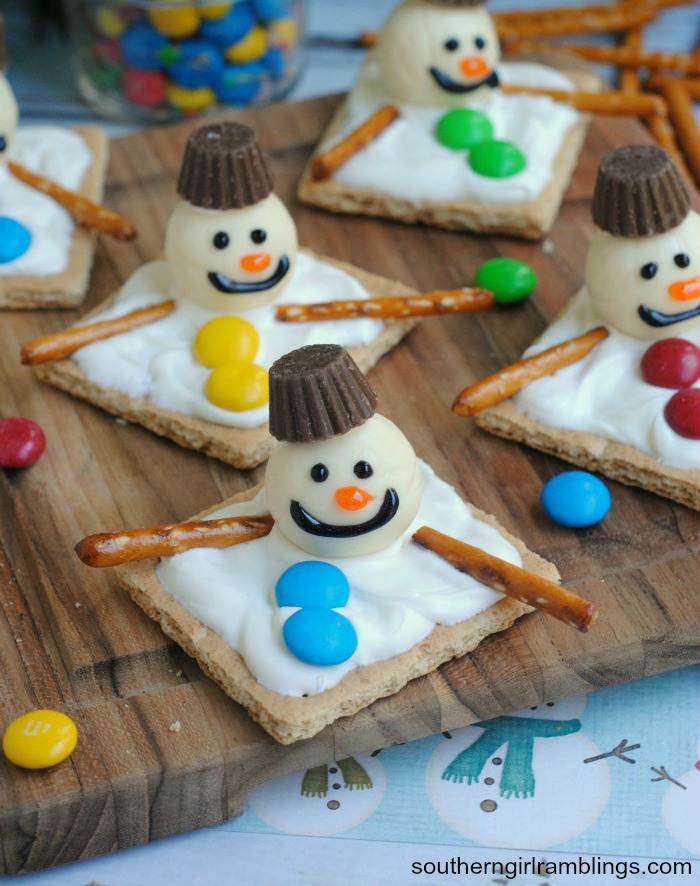 Melting Snowman Grahams // Aren't these just adorable. M&M's, pretzel sticks, graham crackers are just a few of the ingredients in these easy Christmas desserts.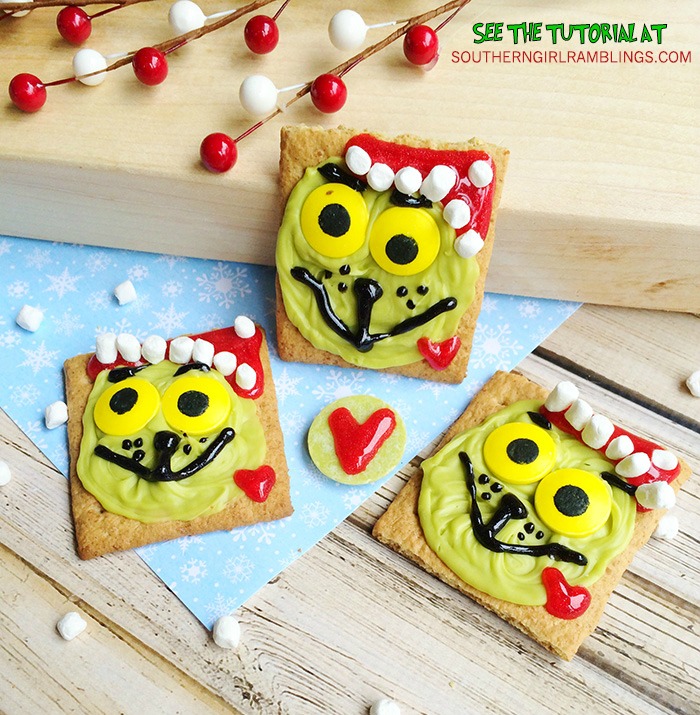 Grinch Graham Crackers // This easy Christmas dessert would make for a great activity at your party. Set all the ingredients up and let your guests create their own.
I don't know about you … but … I'm so excited for Christmas this year. I can't wait to see the kids faces on Christmas morning and I can't wait for all the wonderful easy Christmas desserts that are going to fill my belly this holiday season!
What's your favorite Christmas dessert?