Having a party? Need a quick appetizer idea? These Mini Caprese Skewers are perfect for any occasion.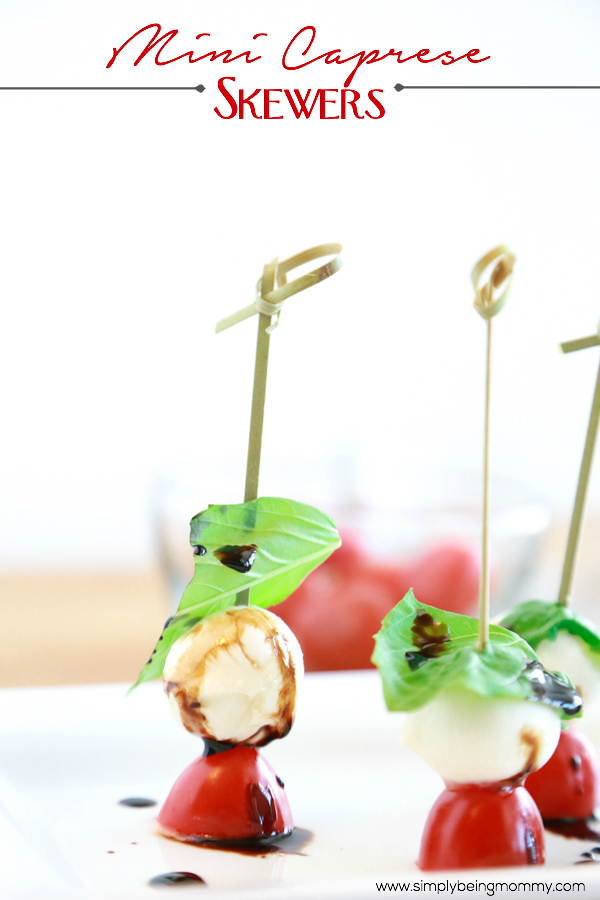 One of my favorite appetizers when dining out at some of our favorite Italian restaurants is most definitely the Caprese Salad. I love the slices of soft mozzarella cheese paired with the juicy, succulent tomato slices. Add in the basil and balsamic reduction and I'm good as done, y'all. The flavors are out of this world delicious.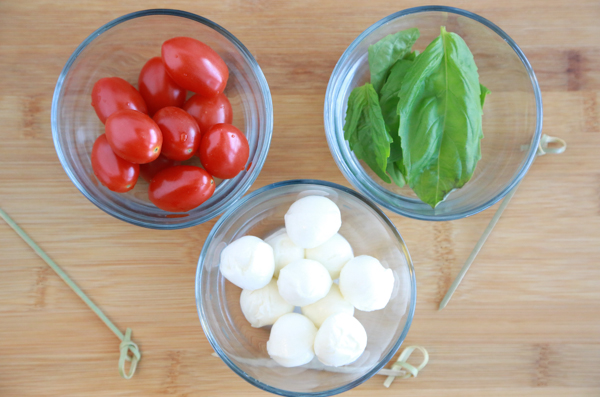 While there is absolutely nothing wrong with the traditional Caprese Salad, I thought it could use a little makeover. Something more trendy, and adorable, I might add. My two boys won't touch the traditional Caprese Salad, but they'll devour these Mini Caprese Skewers.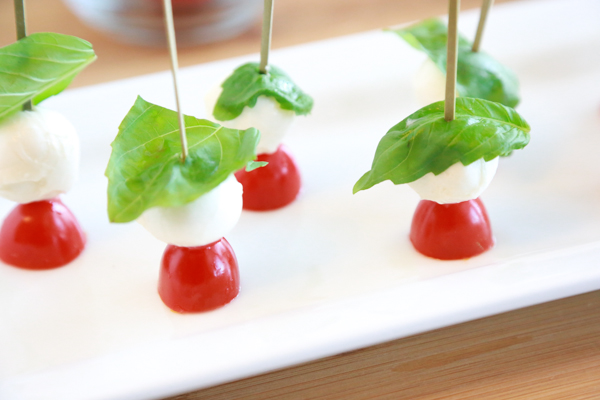 And because I'm such a big fan of easy recipes, like normal, this is one that anybody can make!
This easy recipe can be doubled and even tripled. And I would highly recommend it. Unless, of course, you're making them for yourself. These always seem to fly off the plate.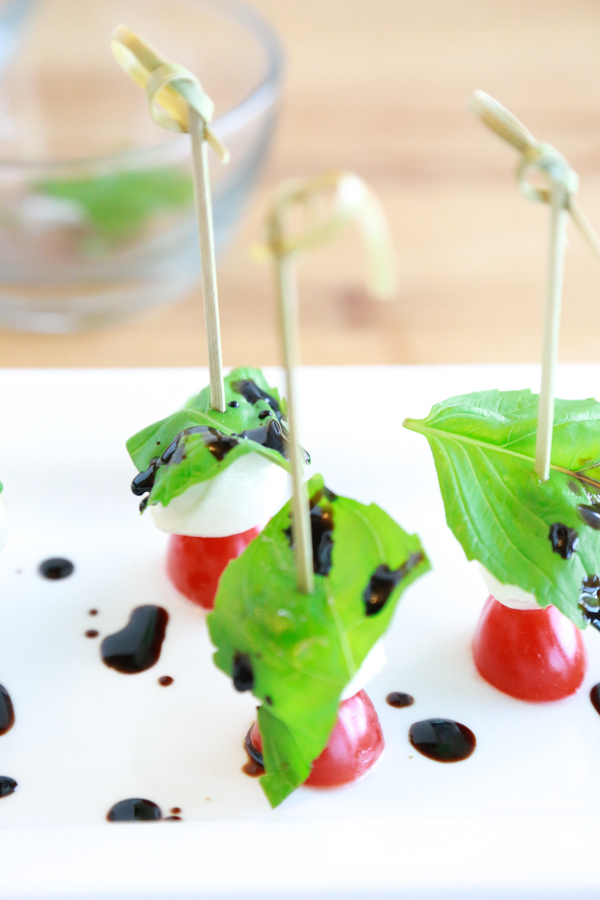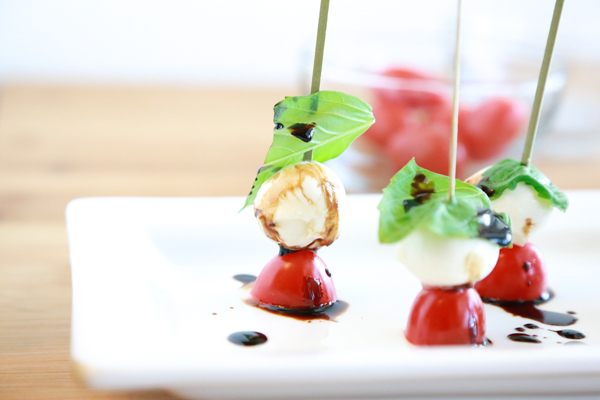 I picked up mini skewers from my local World Market, but I also found them on Amazon. You could also just use toothpicks if that's all you have on hand.
Man, just looking at these pictures makes me want to get back in the kitchen and make another batch (that I'll hide so I can eat them all by myself….).
Mini Caprese Skewers Recipe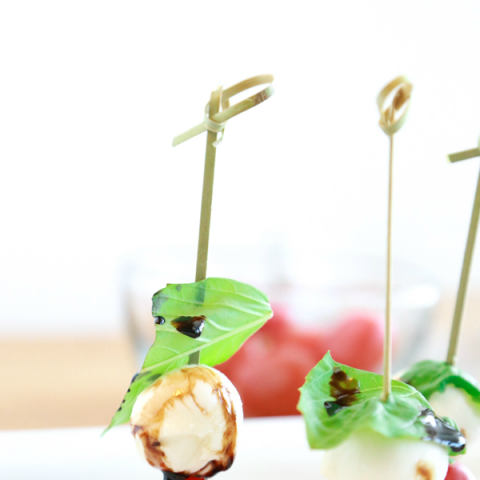 Mini Caprese Skewers
Soft, milky mozzarella paired with juicy, succulent tomatoes, basil and a balsamic reduction make these incredibly adorable and delicious Mini Caprese Skewers.
Ingredients
5 cherry tomatoes, halved crosswise
10 bocconcini (fresh mozzarella balls)
10 small or 5 medium fresh basil leaves (if using larger leaves, cut in half)
1/4 cup balsamic vinegar
salt & pepper, optional
Instructions
Begin by threading a basil leaf first, followed by bocconcini, then half of a tomato with the flat side down. Repeat until all skewers are filled.
In a small sauce pan, add balsamic vinegar and heat to boiling. Once it's boiling, reduce heat down to medium-low and let simmer, stirring frequently. Since it's a very small amount, keep a careful watch. Once it reaches the consistency of a light syrup, remove from heat.
With a spoon, lightly drizzle balsamic reduction over the prepared skewers. If preferred, lightly dust with salt and pepper, to taste.
See how easy these Mini Caprese Skewers are, y'all — and they're so good too!
Don't forget to pin these Mini Caprese Skewers to your favorite boards on Pinterest so that you don't lose it. And if we're not friends on Pinterest, let's be friends.


Here are a few more ways to use cherry tomatoes:
What's your favorite way to use cherry tomatoes?