If you've come looking for FREE Beauty and The Beast Coloring Pages, you're in the right spot. I have 10 beautifully designed coloring pages from Disney free for you to download.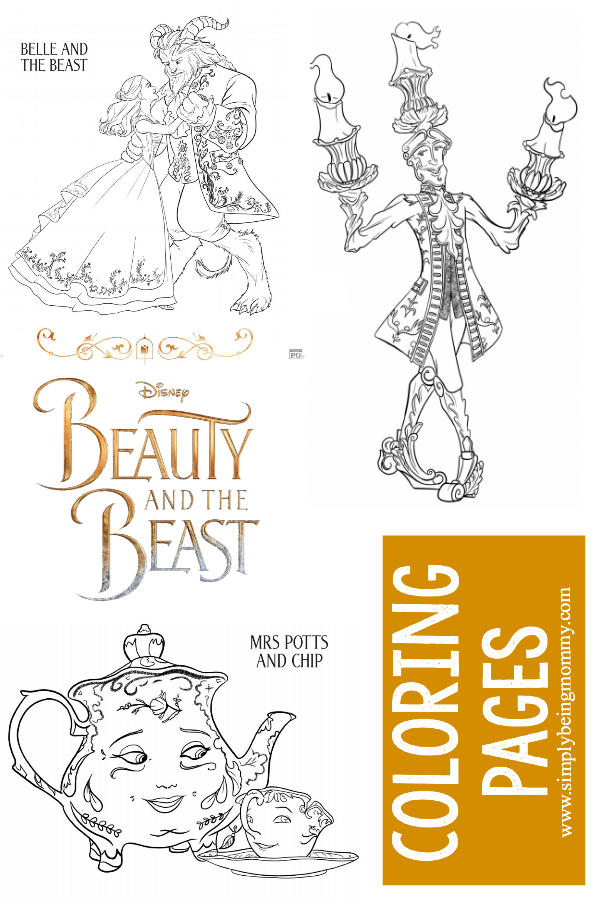 I love these free coloring pages from Disney because my kids can each print exactly which pages they want to color, instead of arguing over the same page in the coloring book. Not that my kids argue — ever. Although my kids are a little older now, they still like to color. I wish I still had time to color because I really enjoy it too. [Note to self: put coloring on your to-do list.]
What I like to do is prepare a bag with colors and coloring pages that I keep in the car for those times when we have to wait somewhere unexpectedly. I'll pull out those coloring pages and it keeps little hands occupied for a while.
This set of Beauty and The Beast coloring pages include a page of each:
Beauty & the Beast
Belle
The Beast
Cadenza
Garderobe
Plumette
Cogsworth
Lumiere
Mrs. Potts & Chip
Gaston & Lefou
Feel free to print as many of these as your little heart desires!
While I was at the Disney Social Media Moms Celebration earlier this month, I was given a sneak peek preview of Beauty and The Beast. If the rest of the movie is anything like the first 8 minutes – we are in for a treat y'all. March 17th can't get here quick enough. My favorite childhood movie coming back to the big screen. I'm so excited.
If you haven't had a chance to see the trailer yet, I'm embedding it below for easy viewing:
Want more Disney coloring pages? Check out these: